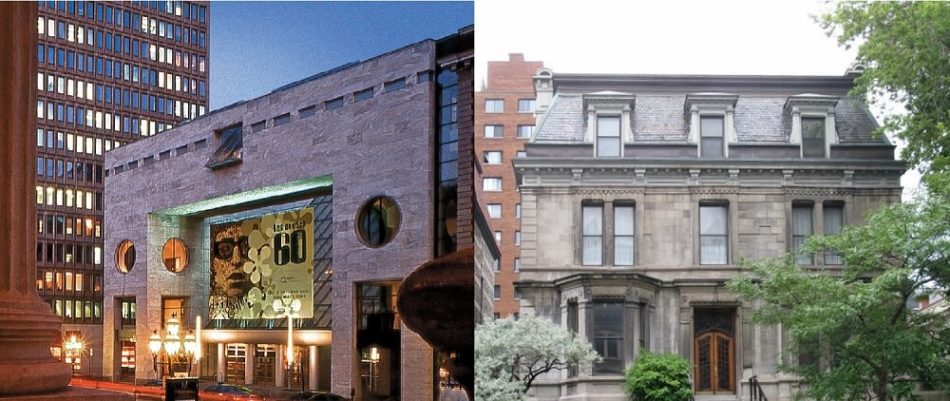 The name of Montreal's Golden Square Mile or Le Mille Carré, a square mile of signature historic blocks at the heart of downtown at the foot of Mount Royal, traces its origins back to 1950s real estate developers promoting the area's prosperity. Today, "Golden" more aptly describes the stellar array of attractions available within such a small radius.
In 1983, only 30% of the district's historic buildings survived the wrecking ball due to its convenient overlap with downtown but thanks to Heritage Montreal, numerous mansionettes built with Scottish sandstone and local granite between 1850-1930 survive featuring a wide range of unique architectural styles including Neo-Gothic, Romanesque, and Second Empire. Originally constructed for wealthy merchant families monitoring progress of their ships in the Old Port below, many historic properties are now repurposed as galleries, restaurants, and boutique hotels.
Although hard to imagine but true, all the following Top 11 Golden Square Mile experiences are within a quick walk (even during winter) from each other:

McCord Museum
The McCord embodies the vision of passionate collector David Ross McCord whose sole mission when he opened it in 1921 was to foster a deeper understanding of Canada's diverse heritage. To this day, culturally accurate exhibits not shying away from controversy including Canada's indigenous experience featured in exhibits like Wearing Our Identity: The First Peoples Collection.

Le XVI XVI
As the Roman numerals suggest, Le XVI XVI situated at 1616 Sherbrooke Street remains faithful to French gastronomic traditions with dishes like roasted quail and smoked sturgeon built with locally harvested Québec ingredients served in the upper level flooded in natural light and white furnishings. Head downstairs to the lounge where robot bartender R1-B1 serves up straightforward mixed drinks via a mini-conveyor belt to the bar.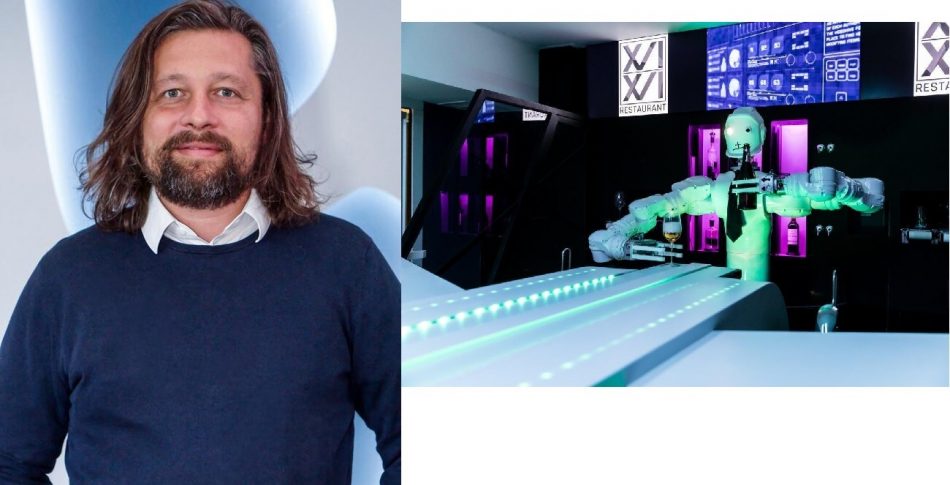 Cédric Moindrot, a former Parisian restaurateur and recent Montrealer, the restaurant's artistic director partnered with a designer, programmer, and technician to assemble R1-B1 from scratch. 2½ years years later they had the world's first bilingual (English-French) robot bartender. R1-B1's interactivity borders on clever thanks to 2 programmers behind the scenes with dialog such as: Customer: "What type of drink can you make? R1-B1: "I can get you a whiskey or a beer if you want." Customer: "Thanks all the same, but I'm working." RI-B1: "Nice work."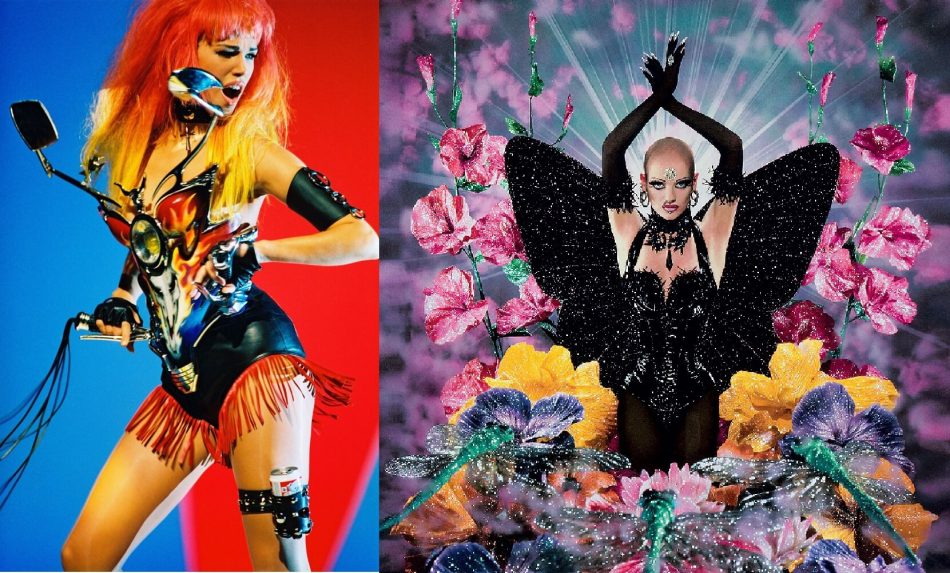 Museum of Fine Arts
Examining the vibrant intersection of pop culture and fashion, cutting edge exhibits here like the world premiere of Thierry Mugler Couturissime delve into the essence of cultural ferment. Many of Mugler's most prominent prêt-à-porter and haute couture creations are on display as if you're walking into a fashion show and wandering through the dressing rooms behind the scenes. This includes over 140 outfits made between 1973 and 2001, most of them shown for the first time, as well as sketches and other memorabilia. Highlights include Cirque du Soleil's Zumanity costumes as well as outfits for stars including Diana Ross, David Bowie, Lady Gaga, and Quebec's very own Céline Dion.
Hotel Ambrose
Just up Stanley St. less than a block above Sherbrook with Mount Royal looming ahead, Hotel Ambrose blends in yet marks a distinctive repose among the surrounding townhouses. Converted from two turn-of-the-century homes, each of the hotel's 20 rooms showcase unique circa 1910 Victorian architectural details. High ceilings, ornate white wood trim, and large windows flood living space with natural light. Even if you're not staying here, the onsite café which doubles as the hotel's check-in desk, serves specialty coffees and baked goods. An ode to its World War II rooming house origins, the original Ambrose Travel Lodge sign still hangs above the main entrance.
Les Enfants Terribles at Au Sommet Place Marie
With soaring panoramic views 44 stories above the city, Montreal's Les Enfants Terribles at Sommet Place Ville Marie is the city's most elevated dining festuring reinvented Québec plates like homemade black puddling and mac & cheese au gratin.

A dining area with floor to ceiling windows, a bar to the center, and open kitchen provide a soaring wide open ambiance to match the views outside. Communal wood block dining tables set the stage for craft food and libations while during summer, outside patio seating greatly expands your backdrop possibilities.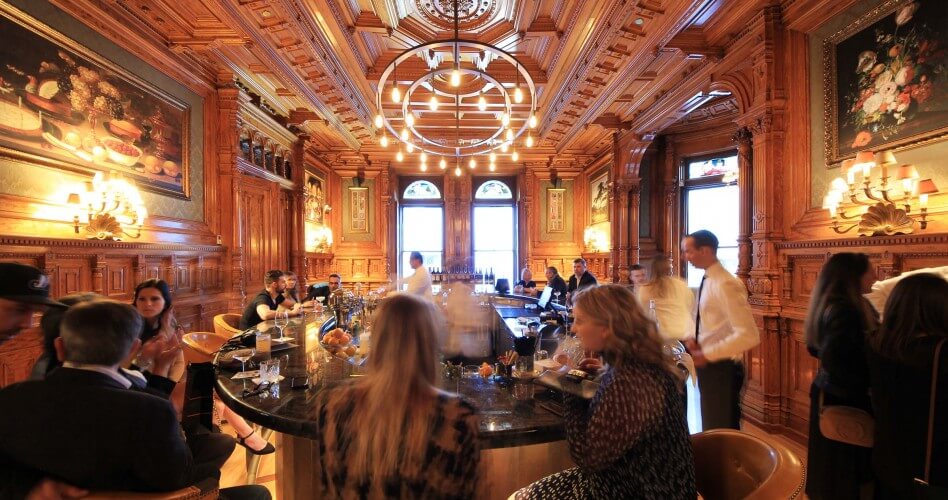 Bar George at Le Mount Stephen Hotel
Once a private club for the wealthy elite, Bar George is at the center of a magnificently preserved Renaissance Revival house once occupied by the Mount Stephen Club on Drummond Street. Shuttered for nearly 6 years before reopening to the public, its original ornately wood trimmed interior has been impeccably restored with the bar and several dining rooms totaling 200 seats along with grandly unique event space on the upper floor. A hallway discreetly connects you to Le Mount Stephen Hotel, Montreal's newest boutique property.

In addition to Bar George's cocktails like their signature Sour mixed with gin, St-Germain elderflower liqueur, cider, lemon, and egg, their menu skews modern British with a Québécois flair featuring Scotch eggs with St-Canut porcelet and turnip rémoulade, Beef Wellington, and veal cheek & kidney pie made with stout, wild mushrooms, sweet peas, and kohlrabi.

Gustave Restaurant
Gustave's vintage-modern interior is on full display behind a 2-story front window wall enclosing the dining area and bar with hanging bubble glass lighting making it perfect for a silent immersion into the bustling Boulevard de Maisonneuve street life outside while dining on Mediterranean inspired French dishes like Grilled Octopus a la Nicoise and Papardelle alla Carbonara along with a craft cocktail like their Automne a Bruxelles. The terroir specificity you get with their seasonal local ingredients provide a multitude of pairing possibilites with their carefully curated wine list.
Café Kréma at Fairmont Queen Elizabeth
Located on the ground level of the Fairmont, interconnected to Montreal's underground (RESO), and overlooking René-Levesque Boulevard, all coffee drinks here are attentively custom made to your specs by apron-clad baristas. Fair trade beans are transformed into lively espressos and cremas via their Victoria Arduino machine made in Italy since 1905. Their buttery crescents and cocoa brownies are hand made by Marché Artisans like Jean-Marc Guillot.

Musée Grévin
Modeled after Musee Grevin's original Paris location, Grevin Montreal features lifelike wax replicas of key Canadian and Québécois historical figures right along side prominent Hollywood superstars. Céline Dion, Justin Trudeau, and star hockey player Guy Lafleur midplay on a hockey rink frozen in time accompany George Clooney offering a toast of champagne in a grand ball room packed with other celebrities like Lady Gaga, Mahatma Gandhi, and Leonardo DiCaprio.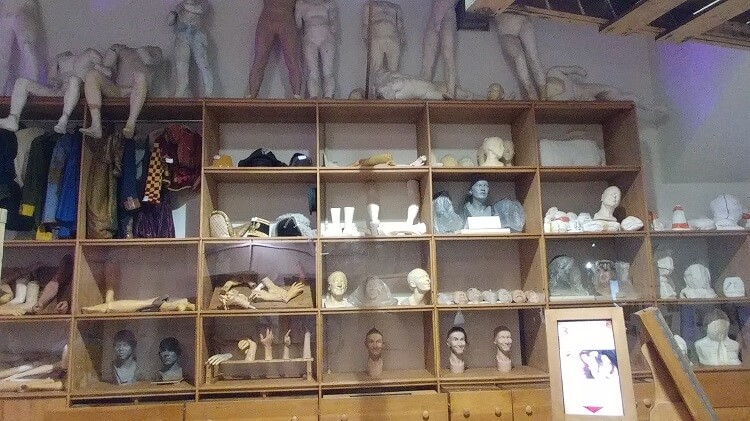 Spread over three floors with the main entrance on the 5th floor of Eaton Centre shopping mall in what was once a cinema complex, Musee Grevin's windowless design and immersive floor plan make it feel like you're stepping into a parallel dimension. Not only do you get to walk among the lifelike figures but several exhibits examine all the painstaking details behind what goes into constructing these anatomically correct works of art.

Thursday's
A Montréal institution since the 1970s, Thursday's narrowly escaped the wrecking ball in 2012 and instead got a top-to-bottom makeover courtesy of the next generation of Ragueneau family ownership stepping up and committing to the cause. The Bistro, Bar, and the Club at each of its 3 levels provide distinctly different ambiances accommodating Saturday nights out, business dinners, or a special date. Tip: Snagging a 3rd floor outside terrace seat puts you in full view of the Leonard Cohen mural spanning the entire height of a building across the street.
Decor combining Old English pub and French sophistication is matched with a menu featuring their classic steak tartare and rack of lamb along with newer additions like foie gras terrine, and chicken baked in hay (a bed of fregola, fava bean and matsutake mushroom ragout).
Cirque Le Monastère at St-Jax
Circus art in its pure state, Cirque Le Monastère's acts are up close and personal without the trappings of more mainstream productions like Cirque du Soleil and Cirque Éloize. Acrobats here seek out Le Monastere for the freedom to be more expressive and less scripted similar in scope to cabaret acts throughout Europe.
Le Monastere's most recent acquisition of performance space inside St. Jax church on Ste-Catherine Street West provides the perfect setting for returning circus arts to its minimalist cabaret origins in France with Montmartre's 1881 "Chat Noir" that eventually spread throughout Europe including war-time Berlin with acts like the "Überbretti".
Photos courtesy of venues covered herein, GoldenMontreal.com, & Steve Mirsky. Coverage made possible by participating in a sponsored visit.