The hustle and bustle of Los Angeles is an unforgettable part of what makes this dazzling city fascinating.
It has a magnetic appeal whether you're lounging under the sun in Venice Beach or pondering over the local delicacies at a café in Santa Monica. There's so much to do and so little time for tourists visiting Los Angeles.
Having spent considerable time in this captivating part of California, it's best to start by looking at some of the more dangerous areas in the city and the hidden tourist traps.
Here is our take on the worst parts of Los Angeles that you should avoid as a tourist.
Watts
This is a simple no-no as a tourist.
The average local is also going to avoid Watts because it's commonly associated with gang activity. The idea of dealing with crime-ridden behavior is going to be the last thing you want to face in what's already an unknown city to you.
While Los Angeles is breathtaking and offers lots to do, you still want to be careful about where you're going as it can lead to some of the more unsavory elements of LA. Watts is one of those regions where the Crips and Bloods tend to fight it out.
You do not want to find yourself here on your trip.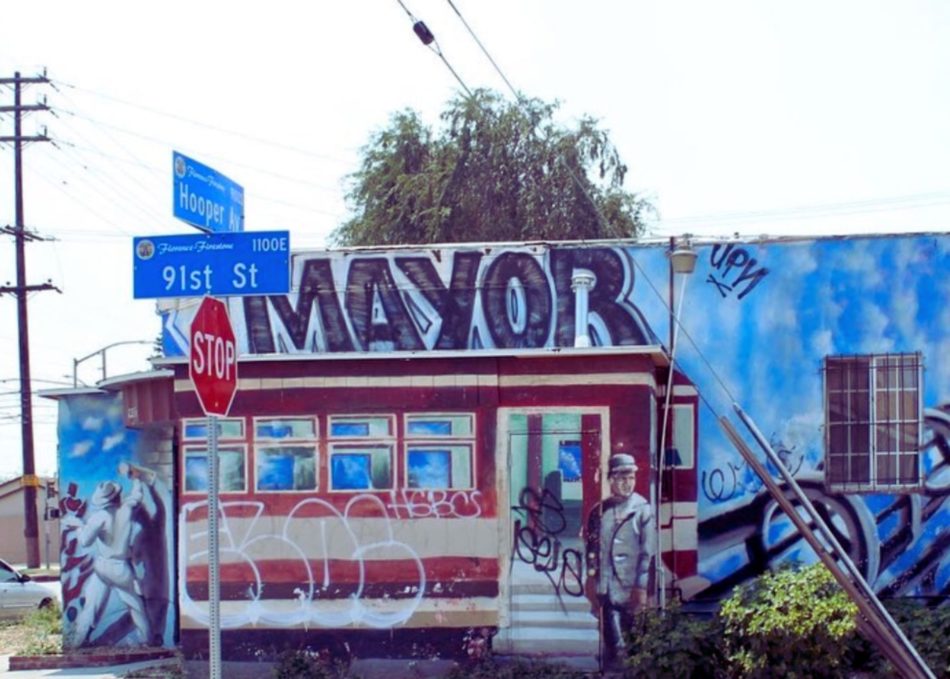 Hyde Park
This is located in South Los Angeles and has become an area that has gradually transitioned into a more gang-infested part of the city. There was a time when it was thriving but that was a long while ago.
These days, Hyde Park is jam-packed with criminal activity and it is not a part of the city you're going to want to stay in for too long.
The crime rate is high here and it is simply not worth your time as a tourist.
Skid Row
Skid Row is not an ideal stop for tourists.
Yes, the first thing on your mind is going to be the criminal activity and indeed that is one of the glaring issues associated with walking around Skid Row. However, you are also looking at a part of LA that doesn't have much to do even when you're here.
On its best day, you are going to see people selling vegetables and/or shelters being set up along the sides of the road. This is the last thing you are going to want to deal with as a tourist and it is not something you'll want to seek out either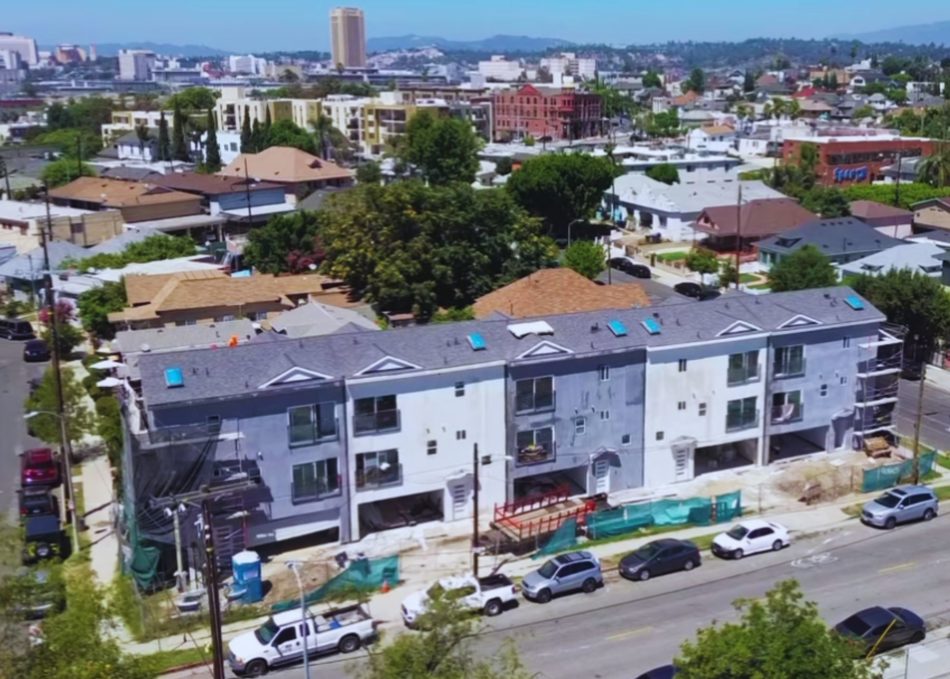 Crenshaw
Crenshaw is not one of the worst areas of Los Angeles and it should not be associated with other regions such as Watts or Skid Row.
However, Crenshaw is still an unappealing region that has seen a consistent change in demographics over the years. This has led to certain elements of Crenshaw not doing as well as others.
We find the crime rate to be high here and it is not going to offer anything fun to do. As a result, you are better off going to see other areas in LA during your time in the city.
Boyle Heights
Boyle Heights is another region that is known for having a higher crime rate than the rest of Los Angeles. This is not good for a tourist that is walking into a foreign territory unaware of how to get by while being there.
For the most part, the crime in Boyle Heights doesn't have to do with violence. It is more around theft and robberies. As a result, you are not going to want to find a place to stay in Boyle Heights.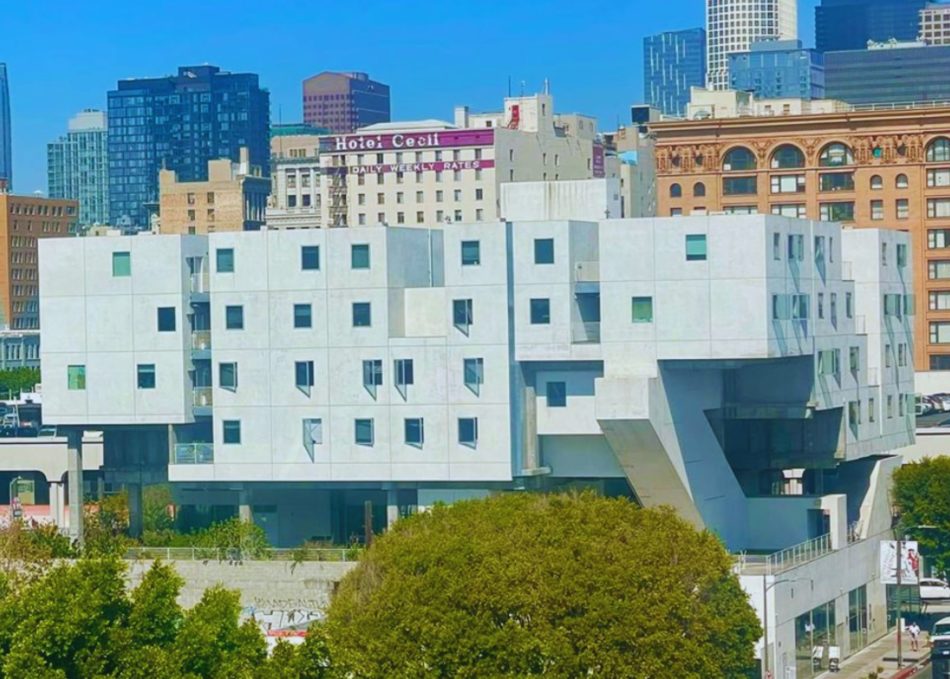 Fashion District
Are you someone who loves spending a bit of money?
Unfortunately, the Fashion District is going to end up causing you to overpay on everything. The prices here are higher than the rest of Los Angeles because they are aware of the type of customers coming to the area.
With so many shops and boutiques in the Fashion District, it's common for tourists to get trapped and end up paying too much for items. Do not let this happen to you even if you are willing to spend a bit.
South Park
South Park is often associated with the show but it has nothing to do with that particular slice of entertainment. Instead, South Park is renowned for being a distinctive area where there is plenty of crime and it can be dangerous to find accommodation here unless you want to be watching over your shoulder the entire time.
People do get confused when they go to the Fashion District because of how close South Park is to that part of Los Angeles. We highly recommend not spending too much time in South Park and staying away.
Exposition Park
It's common for people to want to check out Exposition Park. We do not believe it's best to completely stay away from Exposition Park because it is interesting, aesthetically pleasing, and often attractive to tourists.
However, if you are going to be heading out to Exposition Park then it's best to stick to the center of the area. This is going to be closer to the museum. Otherwise, you are going to end up dealing with potential issues along the edges of the area where crime is far more common.
Cinerama Dome
Now, it's time to look at some of the more specific tourist traps in Los Angeles. Cinerama Dome has to be right near the top because it is a movie theater that has often been heralded as a historic part of the city.
The issue we have with this place is it has little to offer. You are going to take a photo and then there is nothing else to do.
It's rarely possible to watch a movie at the Cinerama Dome, so you are going to end up wasting your time and effort when you come here.
Disneyland
Most people are going to think about Disneyland as a "must-see" when they are in Los Angeles but we disagree.
There is no appeal to going to Disneyland because the prices are sky-high and you are not going to enjoy the effort it takes to go on the rides or buy anything when you're on the premises.
Having to overpay for everything is simply not worth it.
Pinks Hot Dogs
The appeal of eating a hot dog in Los Angeles is always there. People want to head out and check what Pinks Hot Dogs is all about because they might have heard about it through social media.
Yes, the hot dogs are good, but you are also going to end up having to spend too much time there.
You can find hot dogs elsewhere and also pay less for them. This includes a local hot dog stand.
Final Thoughts
In our opinion, these are the top places to avoid in Los Angeles as a tourist.
Some of these regions are simply too dangerous and others are going to cost too much without offering enough value. Whether it is the long lines, crimes, or the amount of money you're spending, you have to be careful when you're in a major city like this one.
Los Angeles is no different than other major cities when it comes to dangerous spots you want to stay away from.
We recommend checking out these safe areas in Los Angeles for tourists.
Amanda Harper is a 32-year-old avid traveler and founder of Plugged In Travel based out of Las Vegas. She has spent time in a wide array of countries with 10+ years of traveling experience yet her thirst to see more continues to thrive. This passion for traveling is what makes Amanda a great one-stop resource for everything travel whether it's in the US or elsewhere.