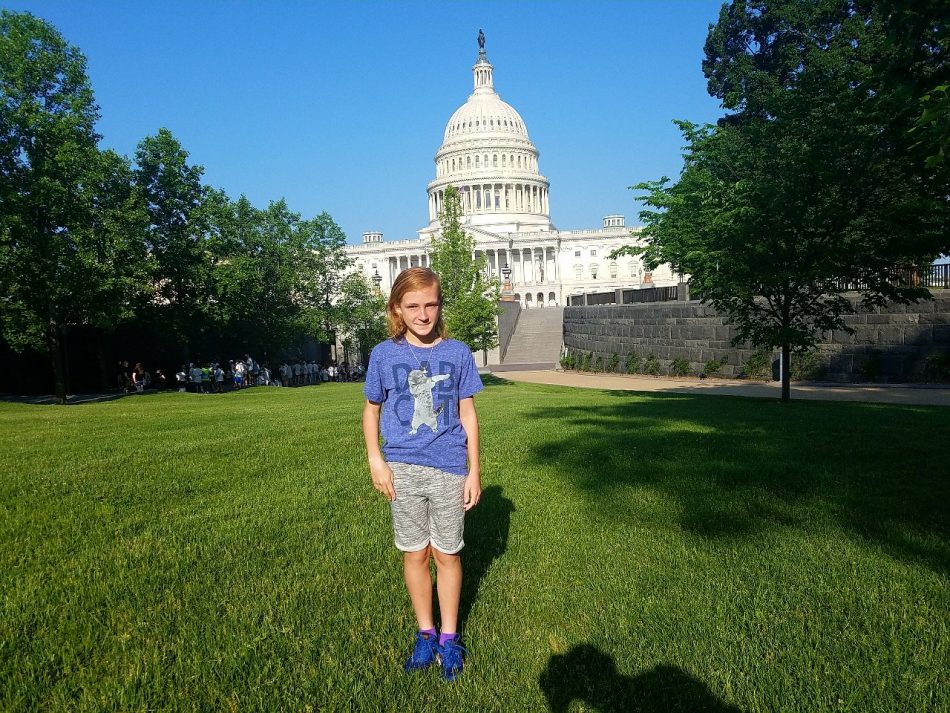 When my son finished 6th grade, I promised to reward him with a trip to anywhere he wants, as long as it was centered on American history. I am a firm believer that true learning happens through classroom theory is paired with experiential learning. So we set out on a long weekend to bring his history lessons, past and future, to life.
After a week of research and contemplation, he selected Washington, D.C. as his destination. Off we went on a father-son trip to see the nation's young but storied capital. So what does a 2.5-day itinerary for a young teenager include? For one thing, we ensured that we interspersed history and learning with plenty of local activity and experiences that appeal to a 12-year old.
The must-see sights:
We started our day on the far end of the government district, first at the steps of the US Supreme Court and then a guided tour of the US Congress. As DC is an extremely popular destination for school groups, we made sure that we were among the first people to visit that day. Good thing we did as the line grew very quickly. I highly recommend getting your tickets in advance. The public is also invited to observe Congress in session – just check in advance with your local congressional office for details on getting access.
The adjacent Library of Congress, in it's spectacular Beaux Art style, is a magnificent stop that you should add to your tour. The design, decor and art exhibits are magnificent and the symmetry of the Great Reading Room is enough to make you want to linger for hours.
"When it opened November 1, 1897, writers could not find enough ways to herald the new day they saw for American civilization. The grandeur of the building, its size and scope, the noble artwork and fascinating sculpture left many Americans breathless. Many saw the new building as the fulfillment of American intellectual promise and the perfection of American art." – Architect of the Capitol (www.aoc.gov) 
Also, on display are some of the great publications from throughout literary history, including an original copy of the Gutenberg Bible.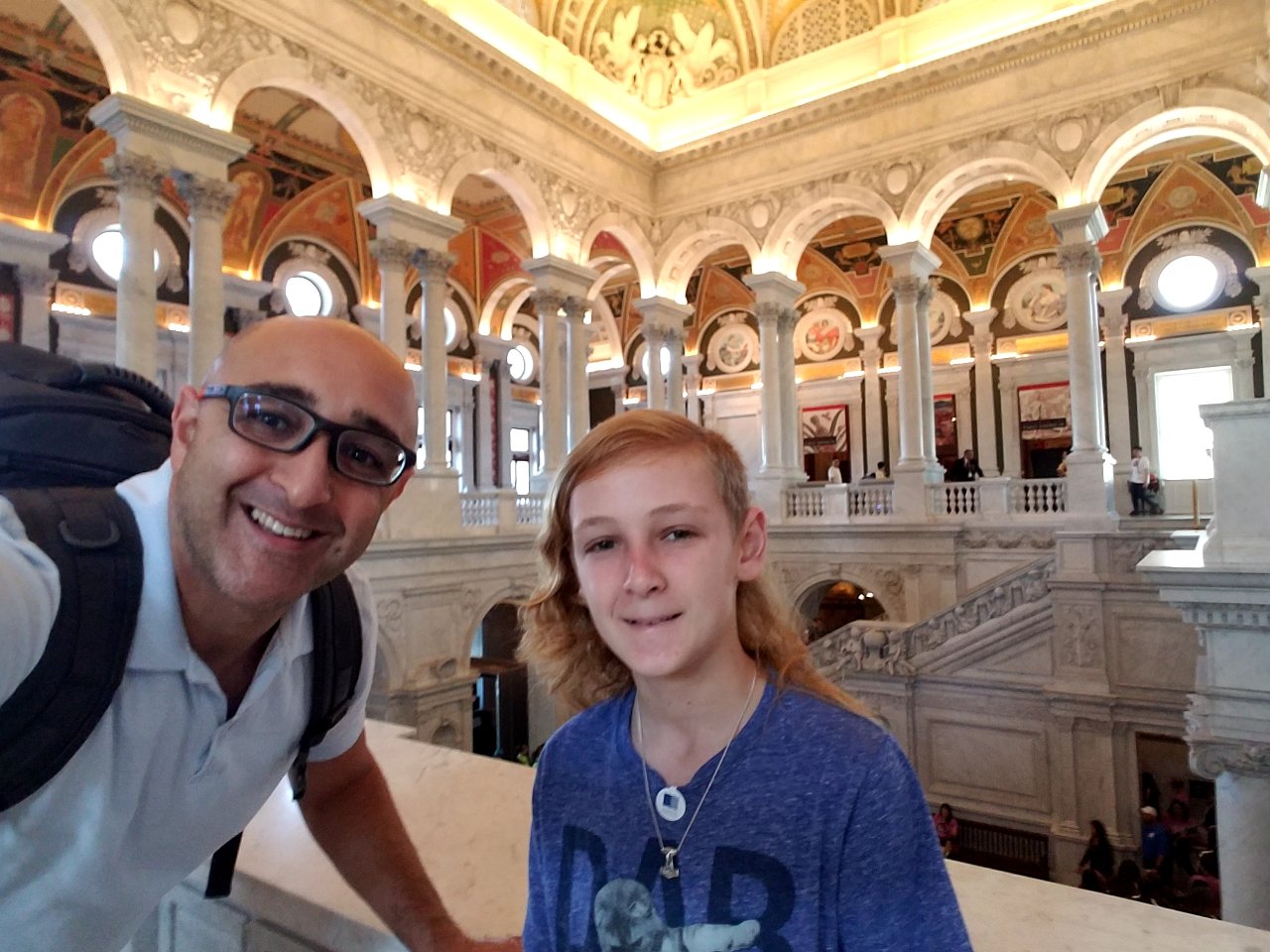 Afterward, we meandered our way down the national mall to see the Lincoln Monument and the White House. You can also request a free tour of the White House by going to their website – due to extremely high demand and limited availability, the odds of getting a tour a pretty low. But it's worth trying. Again, make your request as far in advance as possible.
Pick your museums wisely:
DC is one of the world's foremost museum cities. Choose from the National Botanical Gardens to the Air & Space Museum, the Museum of the American Indian, the Holocaust Memorial Museum and dozens more. In fact, the abundance of museums here is surpassed only by their exceptional quality. Unless you live nearby, you'll have a difficult choice to make. Public museums are generally free but in order to better manage crowds, some require timed admission. So be sure to check the website of any museum you wish to visit.
We started out at the International Spy Museum (not free) but definitely a favorite for kids and teens. Even for adults, it was quite interesting. We then visited the National Air & Space Museum, where he was particularly excited to touch a moon rock and watch an IMAX movie about space. Keep in mind that younger teens have limited energy reserves and patience, so be sure to space things out and keep the trip relaxed. The IMAX movie, in particular, was a fun 'break' as it allowed us to sit and rest while also being entertained and educated.
Next up was the National Museum of African American History. Sadly, we found ourselves too tired and hungry after a long day of walking so decided to return to our apartment to rest. It may have been a missed opportunity but it's also important to pace yourself on a trip like this. After dinner, we meandered in the warm summer evening down the national mall. On the way, we stopped by the National Archives, where America's founding documents can be viewed. In addition, it also houses one of the original four copies of the Magna Carta. A stop here doesn't take very long but is well worth the time.
That evening, we crashed in bed utterly exhausted but elated with our extensive experiences throughout the day.
Walking tours:
Another thing Washington DC excels at is walking tours. They span virtually any genre and category. My son chose the Lincoln assassination tour, which took us on a fascinating journey weaving together the 24 hours immediately following the murder of the 16th president of the US. The tour even ended with a mock trial, giving participants a chance to judge the guilt or innocence of each of the major characters involved. While the 2.5-hour tour stretched my son physically, I was pleased to see that he was the only teenager who was not distracted by his cell phone at every stop.
In fact, a significant portion of the day was spent learning about Lincoln. We visited the Ford Museum, site of the infamous deed itself. Unfortunately, the Petersen House across the street was closed for renovation. It is the location where Lincoln ultimately expired and the interior is furnished as it was on that fateful night. A very powerful experience indeed.
If you're still interested in even more detail about the plot and murder, I also highly recommend the "One Destiny" theatrical play. Held in Spring and Summer, it is a one-act play about Lincoln's assassination. Due to its length (40 minutes), it's great for kids also. Check the Ford's Theater website for details.
Daytrips from DC:
Numerous day trips can be built into your DC vacation schedule, and I highly recommend at least one activity. Options include a visit to Georgetown, a Potomac boat ride, a trip to Mount Vernon, touring the US Naval Academy, visiting the Yorktown or Manassas battlefields, or seeing the National Military Cemetery at Arlington. We chose to get a behind-the-scenes tour of Mount Vernon, followed by a scenic drive to beautiful Manassas, site of the first battle of the American civil war. But we'll save those trip details for another post.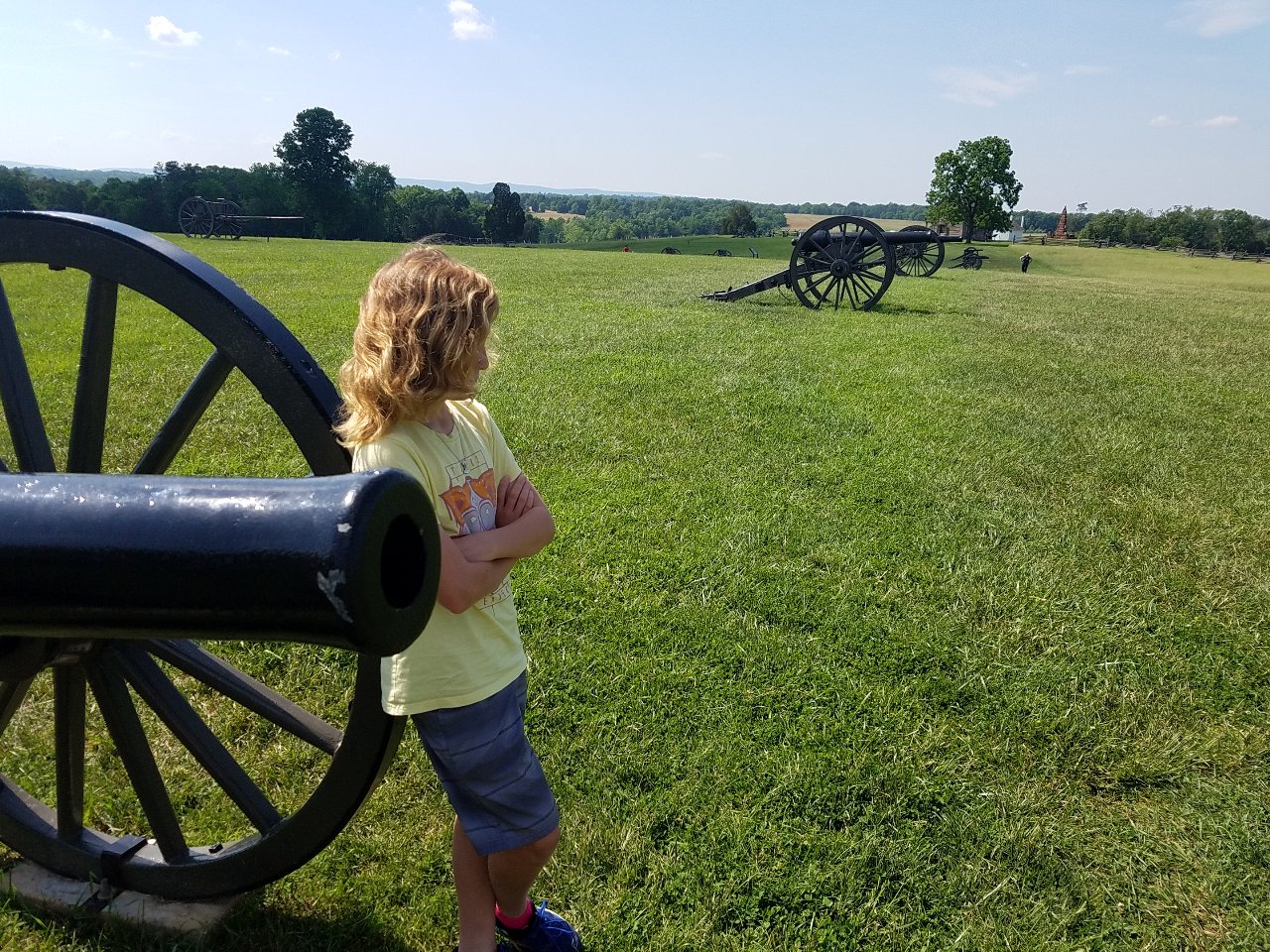 Important tips for traveling with younger teens:
Keeping a teen engaged and interested throughout a trip like this requires plenty of opportunity for downtime. We built in numerous rest stops of about 30-45 minutes where he just got to play around on his phone, and we also made plenty of ice cream/pizza stops along the way. (Shhhh 🤫, don't tell little brother.)
Finally, we agreed beforehand that the entire trip wouldn't be only about history and civics. So we explored some pretty neighborhoods, joined locals for their mid-summer evening activities, had dinner in a random restaurant in an equally random neighborhood one night, and watched the latest Star Wars movie in 4D.
Two years later, he still talks about things he learned on that trip. Not only was it a great bonding experience for both of us, but also a trip that inspired a long-lasting interest in learning.