Home to over 200 volcanic structures and 6 active volcanoes, it's difficult to visit Costa Rica and not see one! Not all of the volcanoes in Costa Rica are the conic shaped ones you see at science fairs, but all are just as mesmerizing as those baking soda experiments. Your trip to Costa Rica isn't complete without visiting at least one of these famous active volcanoes!
Some of the best volcanoes in Costa Rica are easier to get to than others, but this guide examines them from a different standpoint… how cool they are! Be sure to check for activity and park closures before planning your trip, they are active remember. If you're feeling extra incredible, please shoot this post a like and a share and, as always, enjoy! One last thing before you get too far, remember to…
Pin our guide on Where to See Active Volcanoes in Costa Rica!

There are hundreds of volcanoes in Costa Rica so finding Costa Rica's best volcanoes may seem impossible. That's why we made this amazing Costa Rica travel guide- Costa Rica Volcanoes- so they aren't hard to find anymore! If you're looking for things to do in Costa Rica, planning a trip to Costa Rica, or just love looking at Costa Rica travel guides you'll love our post. Be sure to let us know which of the volcanoes in Costa Rica you like the most!
Arenal Volcano
Located 84 miles northwest of San José in the Guanacaste Volcanic Range, Arenal is one of the most photographed volcanoes in Costa Rica due to its natural conic shape. Although it hasn't erupted since 2010, its base city, La Fortuna, is still a popular tourist spot because of its quaint downtown and proximity to La Fortuna Waterfalls.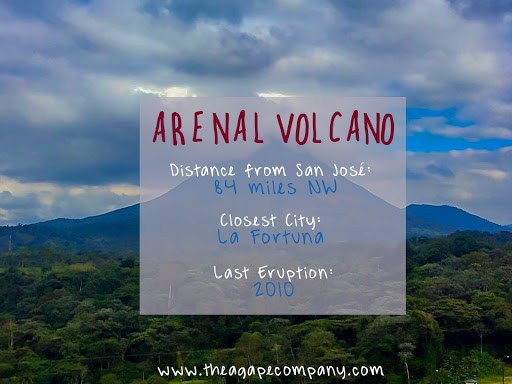 Poás Volcano

Just 34 miles north of San José, this volcano has been closed to the public since 2017 due to volcanic activity. I was lucky enough to visit before it closed and wow– the park was stellar! Costa Ricans are extremely serious about volcanic safety, so any sign of activity will close the parks until further notice. However, if you do happen to be around when it's open, I highly encourage you to go. It is (or was, I suppose) Costa Rica's most visited volcano. An easy (albeit sort of lengthy) walk on a paved trail will wrap you through the forest and up to the lookout point. And even though I was lucky enough to be there when it was open, I still wasn't able to grasp a view of the crater. Turns out clouds forests have their downsides as well. The clouds covered the crater, which made our visit all the more eerie! We went too late in the day (around noon), your best chance at viewing this spectacular volcano cloud-free is going to be in the morning!
Irazú Volcano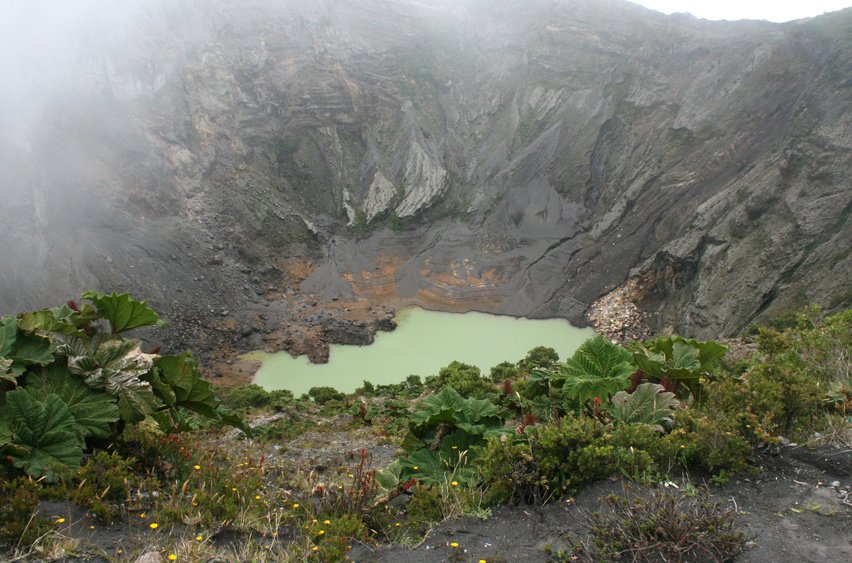 San José sits in a valley surrounded by volcanoes, making them extremely easy to visit on your way to and/or from the airport. Irazú Volcano is located 35 miles east of San José near the city of Cartago. Last active in 1963, this is the highest of all the volcanoes in Costa Rica, sitting at an altitude of 11,260 feet above sea level! Although this volcano boasts five craters, the main one makes you feel like someone scooped you off of Earth and plopped you down on Mars– for real!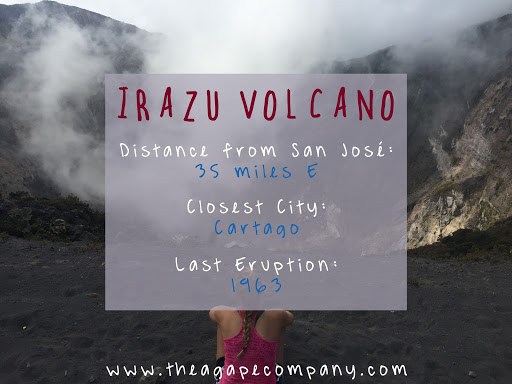 Rincón de la Vieja Volcano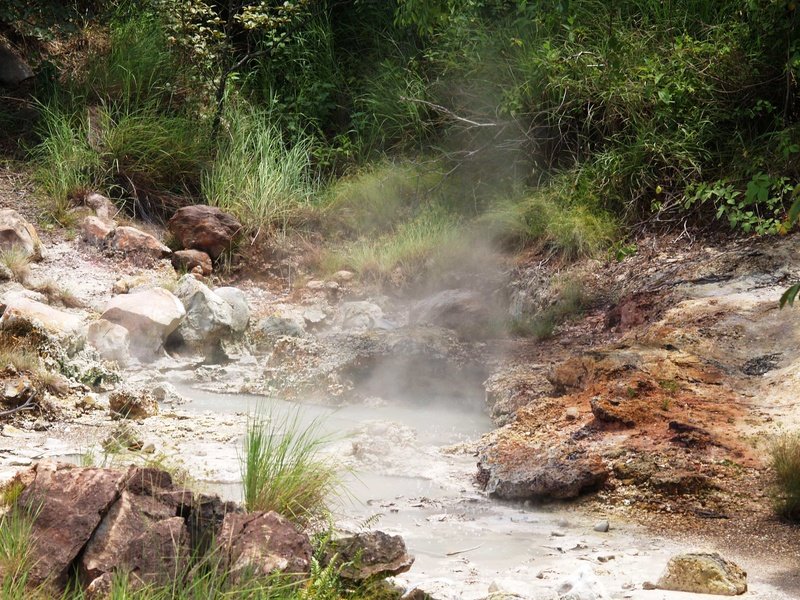 Named after a popular local legend where a girl's father threw her lover into the volcano, The Old Woman's Corner is located 170 miles northwest of San José. This hidden gem is stowed snugly in the northern countryside, offering incredible hikes through its 34,000 acre Rincón de la Vieja National Park, and hasn't disrupted its visitors since 1998.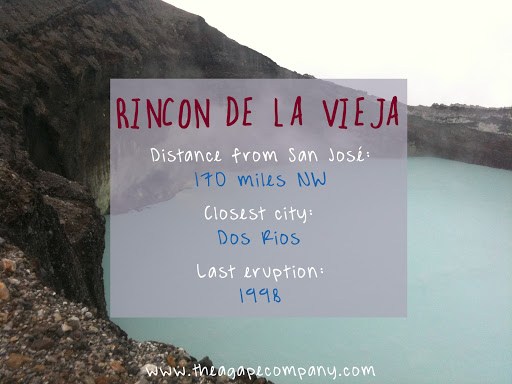 Turrialba Volcano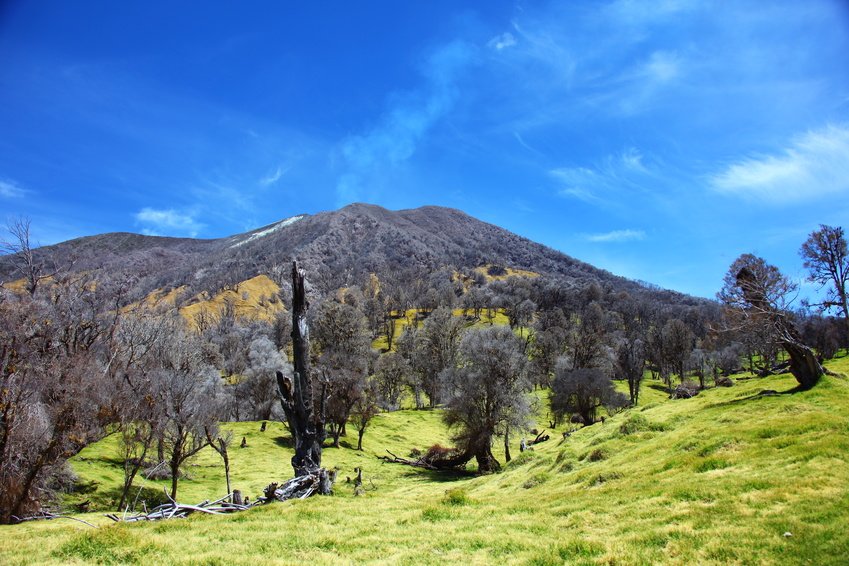 Just a tad further down the road from the Irazú Volcano, Turrialba is only 43 miles east of San José. Closed since 2014, this volcano last erupted in December of 2016. Turrialba is also a conical volcano. You can see it from miles away but we think it is best up close and personal! This park has no intention of re-opening anytime soon, so if this volcano is on your Must Visit List, keep your eyes peeled.
Tenorio Volcano
Located 130 miles northwest of San José, this volcano was closed for a couple of days in early 2018 due to activity, but is now back open. Always make sure to check before you visit as conditions change daily! Boasting four volcanic peaks (one of them earned its own name– Montezuma Volcano), the Tenorio Volcano is located in the Tenorio Volcano National Park. While you're there, you can also see the infamous Río Celeste Waterfall!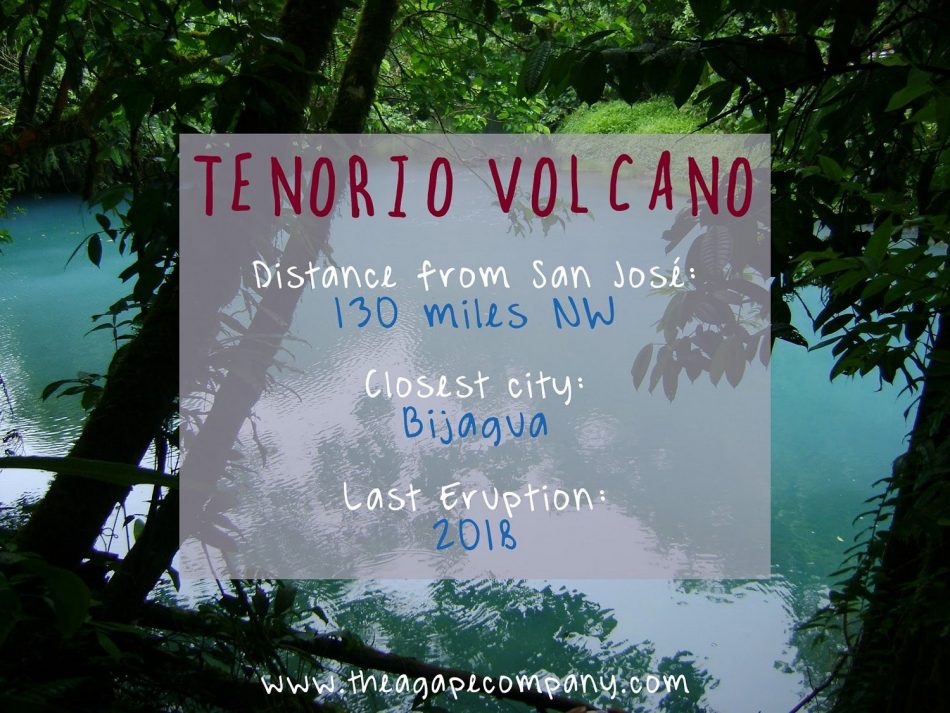 That's that! A summary of all six active volcanoes in Costa Rica. Of course there are dozens of other volcanoes you can visit in the country, but doesn't the thought of hiking on or near an active volcano get your blood pumping!? Have you visited any of these volcanoes in Costa Rica? If not, which one would you like to visit? Will you be stopping at any on your next trip to Costa Rica? Let us know in the comments below!