Luxury is no longer a thing of the past. As Samantha Shankman stated "Luxury is in the midst of a metamorphosis. While luxury once meant the most expensive or most well-known product or experience, today it's become a way of being or moving throughout the world." Luxury travel, fashion and technology go hand-in-hand and these areas are constantly evolving because our expectations of certain experiences are changing at a more rapid pace. Luxury travel is no longer about coveted brands or popular destinations, but more about the experience.
"Our guests are seeking out experiences that help them express who they are, so their approach to luxury continues to be less formal, entirely more personal, and defined more by their interests and mindset than their geography and demographic," Tina Edmundson, global brand officer at Marriott International, said in the report.
Luxury Fashion in Travel
Fashion and style have always been a form of self expression. We all know that style is a way of saying who you are without having to speak, in the words of Rachel Zoe. It's the first impression that someone receives.
Trvl Porter is a new way to travel and experience fashion. We are a luxury style concierge service that personalizes a travel wardrobe based on your trip and style details. We send clothing options for you to approve and then those items are shipped directly to your hotel upon check-in. Imagine opening the doors of your hotel closet and seeing your pre-styled designer wardrobe waiting just for you.
The luxury of this service is that it's entirely customized to your unique style and needs for your trip. We save you time by outfit planning and packing and eliminate large luggage, which saves you the hassle and also additional baggage fees. An additional perk of this service is that we are working with local designers to feature a flavor of the culture so you get to discover new brands and products in the city you are visiting. Also, if you fall in love with an item we provide a discount off the retail price. The fact that you get to "try before you buy" is such a fun way to add new pieces to your existing wardrobe.
Luxury Hotels + On-demand Private Jets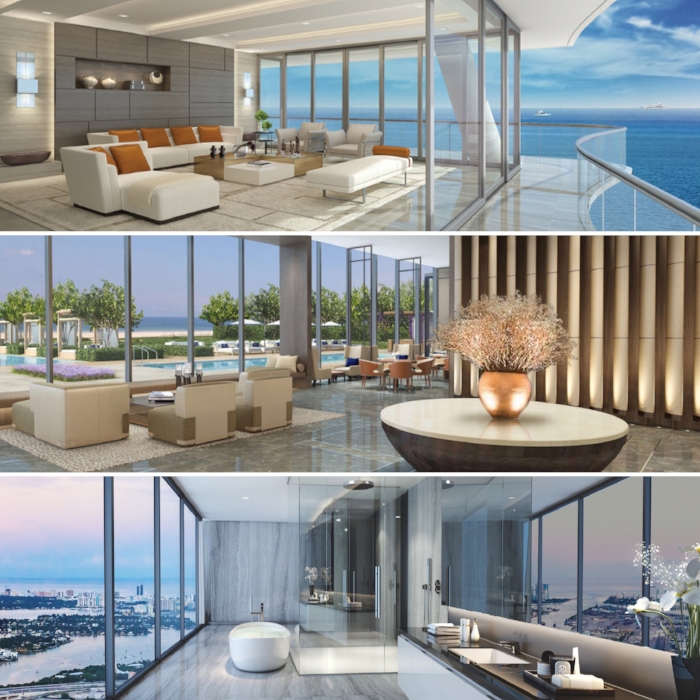 Frequent travelers always appreciate a home away from home, but with luxury sensibilities. Hotels and residential towers are becoming top notch thanks to notable fashion designers like Missoni, Fendi, and Armani who are designing haute home goods and luxury real estate, which creates a unique experience that resembles each luxury brand. With such genius minds behind this transformation it's no wonder people are drawn to these properties and it doesn't stop there.
On the transportation front, on-demand private jets are enhancing the overall travel experience with top of the line accommodations. Jet Smarter has made private jet travel more accessible, convenient, and infinitely more efficient. Their members can create shared and private flights on their own time, or find seats on flights created by fellow members. All through a simple mobile app. There are other private jet memberships with a similar business model, such as Surf Air, Wheels Up, XOJet and NetsJets.
Luxury Travel Technology + Products
As jet-setters advance in the journey of discovery through travel, they are also redefining the way technology plays a role in their experience from finding the flight, booking the room and car, to reserving a table, exploring the city and even communicating in another language. We have become dependent on technology for traveling and as we continue to explore the world, technology will constantly evolve to make our experience even better.
Remembering to print and bring along your boarding pass is becoming a thing of the past. TripCase has your back as your own personal travel agent. It has everything from your travel documents, an itinerary to hold all those trendy spots you discovered, to reminding you of reservations during your trip. It's sometimes hard getting around a new destination if you don't speak their language, but translation apps like Google Translate, TripLingo, and iTranslate are available to enhance your trip experience in foreign cultures.
Away luggage is functional when on-the-go because it has a USB charger built in, which results in the ability to keep your devices fully charged at all times. All of these travel technologies and products make your journey that much more convenient.