With 2015 fast approaching (seems like I just wrote this in regards to the start of this year!), there are a few places I would like to highlight as being high on my list of places to visit in 2015. I chose these in particular because of the range of experiences offered, inspiring natural beauty and diversity of foods or cultural activities. I have been fortunate to have visited each of these more than once.
I love the freedom of independent travel yet at the same time some of my most memorable trips have been in small group situations where I was able to share experiences with those similar in age. One company, Contiki Tours offers a number of worldwide based activities and experiences for those between the ages of 18-35 including to all of the destinations highlighted below.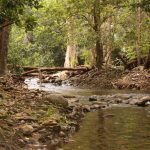 Australia (Queensland) – takes up a good portion of the Northeast part of Australia. It is a part of the country where lovers of the outdoors can experience a wide range of memorable activities. The world's largest barrier reef runs a length of approximately 1400 miles. I was there earlier this year diving off of Lizard Island – a remote part of the country where the marine life is prolific. Daintree Rainforest, one of the world's oldest boasts ancient species and spectacular coastal scenery created by jungle vegetation touching white sand beaches with corral reefs just off shore. One of the best ways to experience this unique rainforest is a ride on the Skyrail Rainforest Cableway, located just outside of Cairns. Or consider a tour with some of the aboriginal people who still live in this rainforest. Two brothers run Kuku Yalanji Cultural Habitat Tours – which focuses on tours experiencing authentic aboriginal customs and ways of life.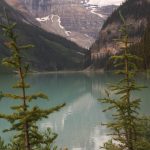 Canadian Rockies – there are few mountains in the world that deliver the "wow factor" as precisely as the Canadian Rockies. And, unlike a number of inspiring mountain destinations in the world, it is rather easy to travel within the Canadian Rockies as you can experience jaw dropping beauty without having to be at a high altitude. One of the highlights within the Canadian Rockies are the aqua marine colored lakes created by glacial melt waters. And where better to soak in this scenery than at Lake Louise – get here early before the summer crowds arrive and walk around the lake watching its colors change as the sky lightens. Then after your hike pop into the Fairmont for breakfast (the only hotel on its waters) and request a seat close to a window.
Peru. One reason I've long been so attracted to this country is because of its geographical diversity. I have been fortunate to have explored the length of the country from the oceans, deserts, mountains to the jungles. Arguably some of South America's most impressive mountain scenery is in the Cordillera Blanca and Cordillera Huayhuash of the Peruvian Andes. The world's most isolated city (no roads leading to it) is Iquitos in the Amazonian Rainforest. From the USA, Peru is one of the cheaper International flights.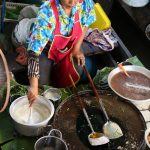 Thailand is a country I return to several times a year for the good food, friendly people, relaxed vibe and diversity of beach destinations. It is one of the most developed countries in South East Asia for tourism and one of the countries I always recommend for first time travelers to this region. And flights to Bangkok from a number of USA cities on China based airlines are among the cheapest I've seen in years when you book far enough in advance.
Visits to Thailand invariably start and end in Bangkok, a city that seemingly never sleeps. When you arrive, "plug in" – this town has enough sensory input to keep you "charged" for days if you embrace the input. Bustling markets, the smells and diversity of street food, plenty of nightlife, gleaming golden temples, racing tuk-tuks and orange robed monks are all part of the experience here. For the 'western' definition of exotic be sure to ply the waters of the steamy Chao Praya River in a long tail boat – past some of the best hotels in the world, past heart wrenching poverty, past a plethora of piers and past some of Bangkok's most well known Wats. Do this during the day. Then do it again at night.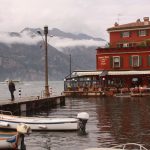 Northern Italy – with my brother living in Verona the past few years, I have had the perfect excuse to visit and do some exploring in this part of the country. Nearby Lake Garda is stunning on clear days – especially as you climb one of the mountain passes and then work your way slowly down to the lake passing through a number of charming little villages (all with excellent views). Warm summer weekdays are good times for laying out on the beach and swimming, alternating with visits to the local gelato shops (much less crowded than weekends). Other quintessential northern Italian destinations include the more visited Lake Como with its steep shorelines, Cinque Terra, a series of five small villages perched above the Italian coastline and Tuscany where one can eat and drink one's way slowly through the rolling hillsides.
#ad I have been commissioned by and will be working with Contiki to produce this content.