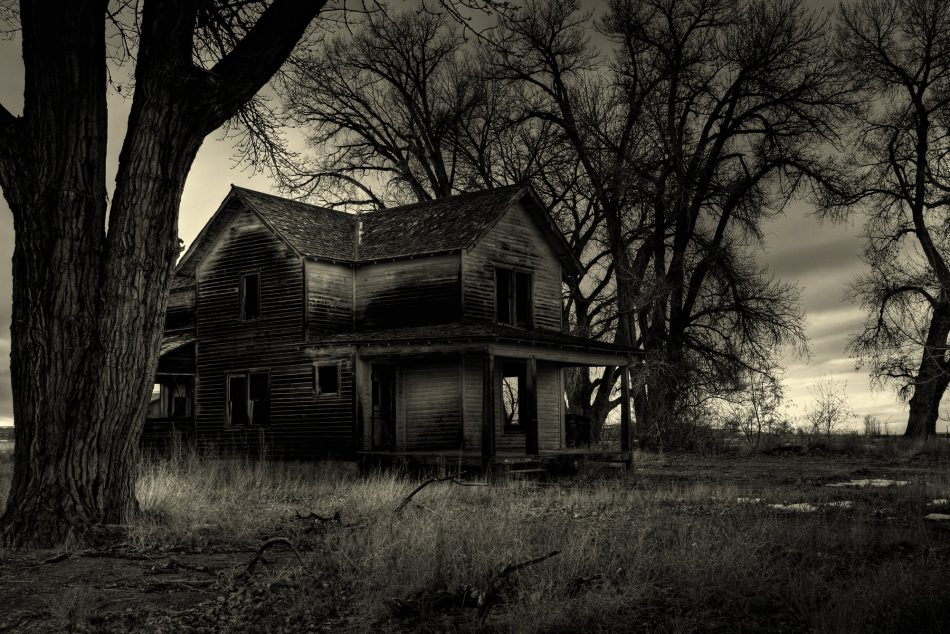 For aficionados of ghost-hunting and paranormal activity, here's a short list of destinations you should visit next.
Stories of haunted locations are often met with varying reactions. Naturally, some are skeptical, while others are more accepting of the different sightings and tales, which have come from practically every country on earth.
Ghosts and hauntings have been a popular topic in human history. The idea that the dead maintain a presence with us in spirit is not a new one. In fact, it is quite an ancient belief system that has served both as a source of comfort and as a source of terror.
However, some people's belief in the paranormal stems from personal experience. There are countless reports of paranormal events which people have claimed to have either felt or seen. It certainly makes for very interesting reading and there are even those who have taken up the profession of ghost hunting.
In addition to paranormal sightings, there are a number of reportedly haunted locations. Here is a short list from Tranio.com of five of the most haunted places on earth.
Conn Barracks in Schweinfurt, Germany
The Conn Barracks are located in Schweinfurt and are home to some of the eeriest ruins from WWII. This barracks facility is among the creepiest of Germany's properties. Initially, it operated as a Nazi psyche ward and hospital. After the war, US army personnel used it as living quarters.
One of the highlights of this place is the former drainage room where Nazis stored bodies before embalming them. It is in this very room that many reports of hauntings have taken place.
According to reports, on two separate occasions, American soldiers staying in the room woke in the night to see a Nazi soldier and a nurse covered in blood standing over the bed.
Reine Sofia Museum in Madrid, Spain
Madrid is one of Spain's oldest cities, and every one of the city's streets and alleys carries a bit of history with it. One of the most reported haunted spots in Madrid is the Reine Sofia Museum.
This museum is one of the most visited in Spain. From 1603 to 1974, it served as a hospital before being transformed into a museum. There are many reports of encounters with the unknown in this museum.
The most frequent sighting is that of a group of nuns in the central yard. Voices and moans have been heard in many of the halls. Spain's most famous ghost hunter, Iker Jimenez, has recorded strange shouting from the museum.
Monte Cristo Homestead in New South Wales, Australia
The Monte Cristo Homestead in New South Wales is regarded as the most haunted house in Australia. Ever since it was built in 1885, a number of tragic deaths have taken place there.
The Crawley family owned and lived in the property from 1885 to 1948. There were many strange and tragic events there, such as the death of a young child who fell down the stairs. The family house cleaner is said to have fallen from the balcony, along with several other unusual and untimely deaths.
The strange happenings did not stop there. After the Crawley family left the house in 1948, it was taken over by caretakers, one of whom was murdered in the caretaker's cottage. In an article by the Daily Mail, the current homeowners have attested to feeling a presence with them in the home.
The Old Vicarage in Borgvattnet, Sweden
Borgvattnet is located in northern Sweden and is home to the "Old Vicarage", which was built in 1876.
In 1927, Chaplain Nils Hedlund documented paranormal activities while he stayed at the Old Vicarage. In one of his accounts, he reported his laundry being torn down from the line by an invisible force.
Another visitor, Chaplain Erick Lindgren, moved into the vicarage in 1945 and reported being thrown out of his chair regularly by an invisible force.
Aokigahara, also known as Suicide Forest, near Mount Fuji, Japan
Aokigahara is a forest situated in the northwestern region of Mount Fuji. Historically, the forest has long had a reputation as a home to ghosts of the dead in Japanese mythology. In modern times, Aokigahara is internationally known as a popular place in Japan for suicides.
According to legend, ancient Japanese families would abandon people in the forest during periods of famine due to food shortages. By abandoning people to the forest, there were fewer people to feed, but those abandoned in the forest died horrible deaths due to starvation. Aokigahara is said to be haunted by the souls of these abandoned people.
* * *
At the end of the day, the argument is always between personal experiences and scientific evidence. Ultimately, the scientific evidence for ghosts is no more compelling today than it was a century ago. This is either because ghosts do not exist or because we have not developed the technological capacity to prove it. Irrespective of this debate, the vast realm of the haunted and paranormal remains deeply fascinating for many.
Kemal Nicholson, Tranio.com