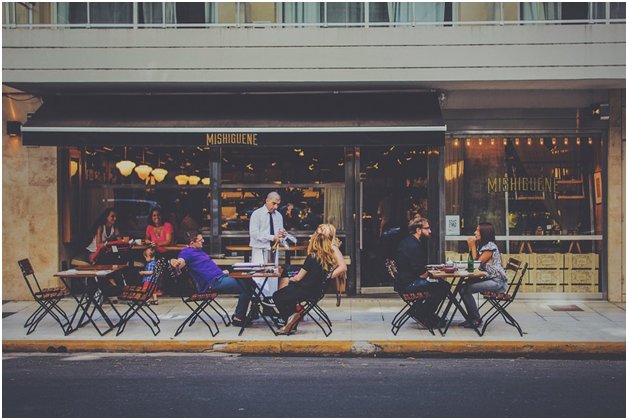 As a citizen of the world, your travelling mantra may revolve around two things: show respect towards other cultures and offer kindness whenever you can. So one of the appropriate things to do is leave tips after an amazing meal or a memorable service.
But hold on to your money for now. Inasmuch as tipping feels good to the soul, it may do more harm than good. Not all countries appreciate it. The last thing you'd want during a trip is to find yourself offending others.
To avoid this situation, here's your guide to tipping in some of the most popular countries:
Tipping in China
China is not a huge fan of tipping unless you receive a luxury service. Thus, you usually leave one in hotels, high-end restaurants, and tours. There's no set amount or percentage, but it's normal to give at least $2 to a hotel staff if you're staying there for a few days. It's not ideal to give any if you're in hostels or local restaurants. Some also ban it.
Tipping in Singapore
Singapore is one of the countries that put a premium to their service – that is, they believe people expect them to do their jobs efficiently and properly. For this reason, they don't encourage tipping. Besides, most tourist spots, including hotels and restaurants, have a service charge, which is 10%, and a goods and services tax or GST, which is 7%. Fortunately, if you wish to give more, you can do so discreetly.
Tipping in Japan
One may think with its millions of tourists, Japan is open-minded when it comes to tipping. Well, it isn't. Rather, it views the act as rude or impolite. To avoid a potential tipping, some restaurants already use a machine where you can pick your meals and pay them ahead.
Tipping in Hong Kong
Hong Kong may be a special administrative region of China, but tipping is welcome here. Even the locals practice it. You can give it on top of the 10% service charge that comes with the bill. Taxi drivers may expect you to let them keep the change.
Tipping in Thailand
How much to give depends on the level of service you receive. The more high end it feels, the more likely you should tip. It's even possible the staff already looks forward to it. To help you budget, keep in mind the country already has a 10% service charge. It's also normal for taxi passengers to round up the fare.
Tipping in South Korea
Tipping is not common here even in its big cities including Seoul. It doesn't matter either if you're staying in the most expensive hotel. To avoid offending anyone, heed to the safe side.
Tipping in Israel
In Israel, it has become a norm to leave tips in dining places. Many of the workers depend on them to boost their daily income. It may range between 10% and 15%, depending on your level of pleasure. You may give at least NIS 10 for the hotel cleaner or as much as 10% of the tour cost to the guide.
Tipping in Dubai
While Dubai doesn't expect you to tip, foreigners often give 10% to 15% when dining in restaurants. They may also round up the fare in cabs or give at least AED5 to hotel porters, depending on the heaviness and quantity of the luggage.
Tipping in the United States
The United States is big on tipping mainly because most of the workers you encounter are on minimum wage. It is also controversial, so you need to be extra cautious about how much to give. In restaurants, it is usually between 15% and 20% on the pre-tax bill. You can also apply this percentage to other services including taxi, massage, and hairstyling. A hotel cleaner may expect you to give $2 per night of stay. For better guidance, read this.
Tipping in Canada
Canada takes a hint from its neighbour, the United States, as far as tipping is concerned. It may be at least 15% of the cost of service before tax. If you're happy with their service, you can give as much as 20%. In bars, it may cost $2 per drink. While you can give a few dollars to the pizza delivery guy in the US, in Canada, the tip is around 5%.
Tipping in London
You may be surprised to know London doesn't really expect you to tip at all times. If the bill already has a service charge, which is usually 12.5%, you may forgo it unless you're truly satisfied with the service. Note that restaurants may also charge more on gratuities if you eat in a group. The norm here is, the more "budget" the establishment is, the less likely you have to tip unless you're dealing with a porter, whom you should pay per carried bag. For those who play in UK casinos, here's a good guide to tipping.
Tipping in France
Many of the French cafes and restaurants include 15% service charge in the bill, but this amount doesn't go to the employees immediately. Workers still get a fixed salary. In other words, it may be helpful to them if you can give some tip for their exceptional service. How much is up to you, but it's normally €20.
Tipping in Italy
Depending on the region, a foreigner may end up paying for two extra charges. These are the service charge (servizio), which is about 10% to 20% of the bill, and a cover charge (coperto). These two should appear on the bill. It's, therefore, perfectly fine if you don't leave any more gratuity. But if you insist, you can give 10 euros.
Tipping in Australia
Tipping is actually a recent practice in Australia, so some may still be uncomfortable with it. A number of establishments may leave a tipping jar on the counter. You can also give at least $5 for a good service.
Tipping is no small matter. It may be an offence to the culture or a way to help others augment their income. When doing research on your next travel destination, don't forget to include this in your planning.