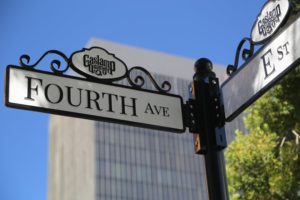 San Diego every traveler's fantasy! San Diego will fill you with endless adventure; it is splendid vicinity to visit through out the year having just the perfect weather. This place is bestowed with divine breathtaking beauty to allure you. Hmmm! What bliss? Who would like to leave this piece of paradise and go back home? You can feast your eyes on nature while sitting on sandy beaches and spectacular long coastline, here you can brush off your everyday worries and let yourself loose in the nature. San Diego is a complete holiday package for family as well as couple or a loner. The events and world-class places in San Diego will keep you busy for quite a few days. You'll long cherish your this trip to San Diego and the reveries will keep you afresh long after your visit.
San Diego mainly is famed for its great weather and captivating beaches but besides the perfect weather the events and places of San Diego is also peerless. These activities attract 30 million tourists every year with its unique amusements. The invitation of multiple breath-stopping events is open to people belonging to all varied fields of life and having different tastes. A variety of diverse entertainment and events awaits you in San Diego.
1. Events
A whirlpool of events will surround you and leave you gasping with all the excitement. Remember you should have handsome amount of holidays in hand for your trip to San Diego, there are a lot of venues and events worth catching up with and of course you don't want to miss any. Lovely climate of this eye-catching piece of earth allows having activities round the year. A novel specialty of San Diego is kite decorating and flying competition held in March on Ocean beach supported by the perfect wind kite-flying needs. Balboa Park offers Native American dancing, music and art exhibition in American Indian Cultural Days in May whereas things get in full swing with Block party at Pacific Beach held on Garnet Ave the same month.
Famous two days Ocean beach fair and Chili Cook-off Street bash in June is another candy for the visitors, it is coupled with three-week Del Mar Fair, a mega county fair held at the Del Mar Fairgrounds, with banner musical acts and hundreds of carnival rides. Moreover US Open Sandcastle Competition is held in Imperial Beach, south of Coronado in the mid-July. Hottest month of the year August is loaded with fun and fiesta, Hillcrest city Fest Street fair is held in one of San Diego's chirpiest inner-city areas in August. The Gaslamp Quarter party scene follows in September during the San Diego Street Scene festival. Bright, colorful, decked boats floating in San Diego's harbor will crackle firework in your soul with its fascinating vista. This Harbor parade of decorated, dazzling lit boats in December is the next big event else than Christmas with dozens of sparkling boats floating gracefully in San Diego's harbor.
2. San Diego Attractions
In addition to these stimulating occasions there are other awe-inspiring must see venues that'll fill the thirst of your nature-loving eye and give solace to your soul with its miscellany. Room on the sun kissed beaches while leaving behind your footprints on the sandy banks of San Diego let the costal breeze brush through your hair though the mild dry desert air whisper lovely unwritten melodies to you. Feel one with water; let the blue green pure water wash your lethargy away.
Sea world
Yap! It's time to get wet. Get drenched in water with the "soak zone" at the stunning show at sea world. Sea world alone is enough exciting attractions for the San Diego visit. It's worth coming to this place to be transfixed by these magnificent sea-animals entertainment. You got to come early not to miss anything, as there are long lines at this place. Plus there is show timing that of course you would hate to miss and it is only repeated twice daily. Shamu the sensational gray killer whale displays the masterpiece. The tricks played by Shamu are so graceful and absorbing that by the end of the show you'll for sure fell in love with this magnificent creature of sea. Shamu-son of sea loves to splash water on audience as a souvenir to them from him on their visit to sea world. Seeing the popularity of Shamu, Shamu the killer whale has become an unofficial symbol of the city.
You can fulfill your dream of touching a dolphin. Who can resist loving such an adorable creature? Speculate a high-energy dolphin show with state of the art special effects. You can feed them or see others feeding them. Its main lead character the star dolly decorates the dolphin show. She stands like queen amongst other fellow dolphins. Furthermore penguins, the sea otters and seals also exhibit beguiling shows. You can have your marine life choreographed with all these special animals. A unique show of land's pets going to water and showing tricks for water is also very thrilling. If you want to have tiny winy break from seeing shows the haunted house can give you a pause tied with thrill. Furthermore you can also watch penguins, seals, dolphins, sea otters and ferocious sharks swimming through the clear blue water. Food at Sea world works like a catalyst for your tour, any meal you get is superb in its quality.
Wild Arctic though a newer attraction at Sea World but equals in amusing visitors reviving the tradition of Sea world, it provides you a glance into life under the northern seas and ice flows. The main feature of this part is that it portrays the glacier image in full spirit; you can actually smell of ice and snow and icicle drip under the canopies, which is not less than a blessing in the scorching heat of summer. Another secret to Wild Arctic's admiration is white beluga whale in the tank at underwater viewing area. Anyways I can safely says including all the wonders San Diego's Sea world remains the kingdom of Shamu, this is a must visit place at least once in life. There are also "Cinderella carriages" available that'll take you to a fairyland and seal your vision with charming sea view tour along the harbor. A water ski display will add in the variety of entertainment Sea world offers. The last but of course not the least the night firework show will leave breathless with its stupendous glory.
Contemporary art museum
San Diego beaches are only about beautiful sunshine and surfing, definitely it has much more to offer. If you are not all time party-animal and would like to be mesmerized by the nature then array of these spectacular places will entangle your attention; with your visit to every new place your enthusiasm to see the next place will be enthralled. If you are interested in history or in a more intellectual contentment, the museum of Contemporary art is just the place for you. Surrounded by glamorous and picturesque suburb of La Jolla, Museum of contemporary art beholds brilliant collections of 1960s and 70s pop art and minimalist, plus you can also scrutinize the conceptual works and cross-border art from San Diego and Tijuana. Besides this conventional type of museum you can see a more untraditional San Diego's Maritime museum consisting of three ships. This museum contains educational tools for both adults as well as kids. These glorious vessels present an elevating vision to its audience.
San Diego Zoo.

San Diego Zoo's world famous popularity is enough for its introduction. San Diego Zoo is standing proudly in the famous Balboa Park and is popular for a bouquet of activities. One of the main attractions of San Diego zoo is its collection of exotic animals fill you with pleasure. One day is not enough for Zoo; try to divide your tour to Zoo on two days to enjoy and see it fully. This zoo serves as real treat for kids. 10 bio-climatic zones from arctic tundra to rainforest make this Zoo more intriguing. San Diego Zoo is habitat of over 3000 animals ranging from small to endangered species of different animals. The zoo starts with plants and leads to different zones of zoo including the best part consisting on Pandas exhibition and then the huge diversity of exotic rare birds that are hard to find easily. It's really great fun to see hippos swimming underwater through the glass-paned viewing area. You can also feed and touch plus enjoy watching the grandeur of jungle-tigers, gorillas and many more rare endangered species.
With Wild Park take a journey in to virtual world due to its geographical environment that is replicated in flora and fauna. Experience the cool sky train safari, which will provide you an overall fascinating view of Balboa Park. Gondola cars are worth taking once to feel the comfort of viewing the whole area while you mutely float along.
Mission Bay Park.
This park has San Diego's biggest play ground. 27 miles of shoreline, 19 miles of sandy beaches, free parking, great playgrounds, picnic sites, barbecues, and basketball and volleyball courts what else you need? This place is a homeland of multiple activities like swimming, skating, bicycling, kayaking, jet skiing and waterskiing that gives fun to kids and adults. You can also take some sailing lessons, rent a boat, or play golf or tennis.
Or you can simply bask in the sun lying on the beach seeing the kids giggling on the sandy beach. Mission bay park up-to date you with helpful maps, it also have gift-shops where you can buy souvenir for your friends on your way back home.
Other places.
Besides these important places mentioned above there are still other awe-inspiring places to see. Fascinating scenic beauty will transport you in to a utopia. You should visit old Down Town San Diego to have peek in rich cultural background of this of the finest city of America. And also don't miss these hit list places La Jolla, Cabrillo National Monument, Gaslamp Quarter, Hotel Del Coronado and Mission San Diego de Alcal.
3. Kids event venues
Whenever you plan vacations, the first thing that comes to your mind is what is there to interest kids where you are heading? Even most of the times we go on a holiday just for the kids so that they can enjoy, yes San Diego have a lot of potential to entertain kids of all ages along with adults at the same time.
Legoland.
San Diego premier theme park has something to offer for kids of all ages even the toddlers. It is separated by several areas specifying Dino Island, Explore Village, Miniland USA, Funtown, Knight's Village, and Imagination Zone. You feel kid's excitement mounting as they reach the gate where a 9-foot, bright red, LEGO dinosaur welcome them to a new experience of enjoyment, ecstasy, and action. Legoland in itself is enough thrilling activity to keep you engrossed for the whole day. It will accelerate creativity and mount excitement in children as well as in adults while they initiate exploring all the areas one by one. Fun town part is especially designed fro kids it offers "transportation opportunities" for young kids; they can fly biplane, or play captain in a Lego boat or be a pilot in a Lego helicopter. All the Legoland divisions have something for kids to keep their interest in tact. Fun town gives an ideal start to Toddlers that includes Playtown and the Fairy Tale Brook boat ride. Intriguing Castle hill presents two exhilarating coaster ride, Dragon Coaster and SpellBreaker.
Older kids would definitely enjoy the Imagination Zone which features the popular ride Fun Town's Sky Cruiser and also LEGO TECHNIC Coaster. Out of five venues, only Playtown provides a family theatre experience, don't miss the chance; be sure to explore all the areas of Legoland as it'll kindle both mental and physical activity in children and adults. Besides Legoland, Sea world and Zoo also offer a lot of pleasure for kids. San Diego's almost every venue as something for children's interest.
4. Hotel Reservation
Let the colors of benign nature spill over your soul, indulge in luxuriant sun drenched sandy beach and feast your eyes on the beautiful fire burned sun-set while the turquoise crystal, silvery waves are splashing through your feet relaxing in the balcony of your hotel nearing beach. Hotels are easily available ranging from high rates to cheapest. But even the cheapest of hotels do provide best service. Rooms are available as low as 12 dollar a day and up to 180 dollars + depending on their evaluation. These hotels are neat and tidy and will make you feel like at home away from home. Along with accommodation you can enjoy food as well that starts from 5 dollar up to 20 dollar +. Hmmm! Not bad ha? So now you can shun your worry that your trip will fall heavy on your purse you can enjoy your visit to San Diego and also remain secure financially. It's not that your return from San Diego will leave you penniless, see you can enjoy your vacation to the fullest with such competitive rates for every event and entertainment San Diego have to offer.
A luxuriant mix culture of San Diego gives ample wide selection of cuisines for you to ravish. Large assortment of cuisine will baffle you but don't worry it's time to taste all new delicious courses you never tasted before. You have a chance to eat these special exquisite cuisines that will make your trip a memorable one. There is a long list of hotels you can choose from according to your taste and affordability Like Gaslamp Strip Club will suit you if you are a barbeque lover. Don't be embarrassed by the name of the hotel it actually refers to strip steak. This is the best place in town for meat-lovers. By the way Gaslamp club is amid-range hotel so you can easily enjoy staying and eating here.
Indulge in the luxury of eating right where the garnet banks of beach meets the blue water of ocean at Kono's. There is no better place then Kono's for delicious breakfasts, burgers and sandwiches and a sea view as bonus. Everyone can afford the competitive prices of Kono's. Then comes the hi-fi Parallel 33, India, Morocco, Japan, China and San Diego's fusion of all dishes is available at this innovative restaurant. The prices are a bit high but the assortments of diverse cuisines are no match with the prices, they are simply mouth-watering. There are also other budget and mid-range hotels you can check according to your taste and desire.
5. Car rental
If you are thinking that you'll reach to San Diego and can enjoy your trip without a car think again. This is the first thing you should be doing after reach to your desired destiny. Yes you can take your own car too, but I'll suggest why take this hassle of parking cars and then walking long way to a hotel or elsewhere. Enjoy the trip to the fullest rent a car and enjoy the scenes in your drive to any of the places. San Diego is quite easy to explore by car. If you are reaching to San Diego by plane, airport itself offers a lot of ground transportation as almost all the main car rental agencies have desks on the airport lounges so you can rent a car right from the airport. Or if you are desirous of traveling to San Diego through car then there are three main routes that you can choose from i.e. 1-5, I-8 or the I-15.
* I-5 provides entrance from San Ysidro, to US-Mexico border crossing, and to southern and most part of San Diego.
* Through Southern California 1-8 starts from west and east enters into Arizona where it connects with route number I-10.
* I-15 moves from north to south, with San Diego being the farthest south.
Rental cars are also available form hotels and down town, in addition if you are ready to try something new then trolley (tram) service usage for traveling is also one of the attractions in San Diego. Then Gray hound buses are in abundance in the area and there is also the facility of train. So you have a lot of choices to select from.
6. Air Travel
San Diego international airport is just 10 minutes drive out of down town. While landing at San Diego airport maybe shocking for the new comers as the plane passes so close from down town building. It is not a major gateway but there are some direct flights to San Diego. If you are flying from abroad then you might be coming from Los Angles but the good news is the connecting flight to San Diego only takes 35 minutes to reach at it's native airport or you can get here by car as it's only take 2 hr journey. There are a lot of air-shuttle agencies serving the tourists to and fro the airport. As San Diego is one of the most wanted places you can also get concession packages through out the year, do check before booking your tickets.
7. Vacation Package
A lot packages that San Diego offers are so tempting and ready to take you to most fabulous places you'll ever dream of. There are San Diego cards that will enable you to see a lot of diverse magnificent places as the boredom-beating museums, natural zoos, animal parks and beautiful sandy beaches at quite low rates, which if you visit on your own may cost you three to four times more expensive without the discount cards. In the same way for almost all events too there are packages for the convenience of visitors. You can benefit yourself by getting one or two packages for you.
The memories of San Diego will keep you fresh even after you return to the dreary life routine, this incredible expedition of curiosity and wonder gives you a nice outlet from everyday tense life. The rocking night of San Diego will lull you to sleep when you'll reach home from your office. It's a nice isolated corner of nature not yet exploited by man-made progress; one should visit it at least once in life.