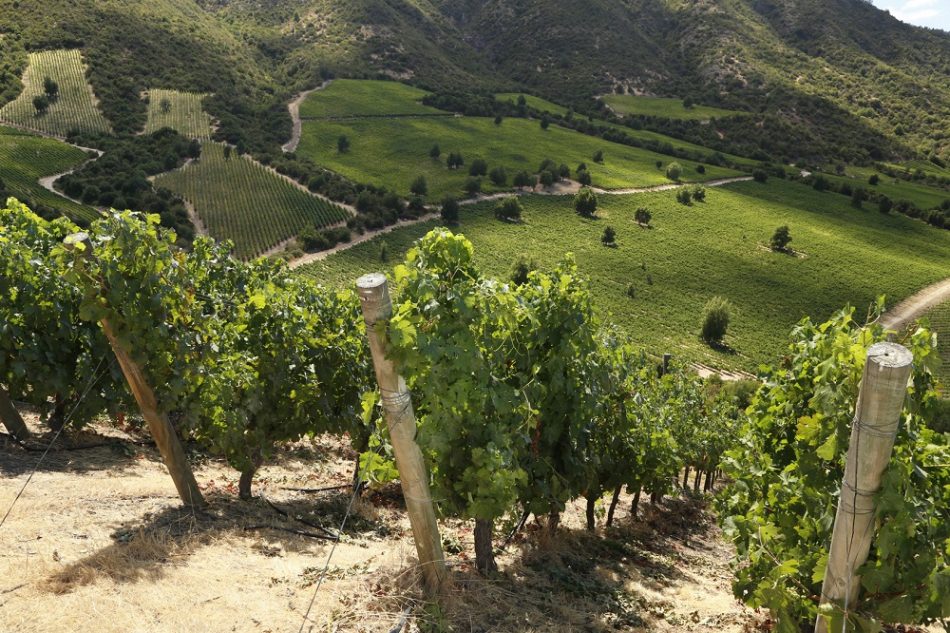 Chile's signature grape varietal arrived just before phylloxera hit Europe in the mid 19th century. With the country's new wine region just getting established, a few Carménère cuttings were imported and planted in the valleys of Santiago among Merlot vines. Despite the sparse rainfall and hot days, they immediately flourished in their new climate.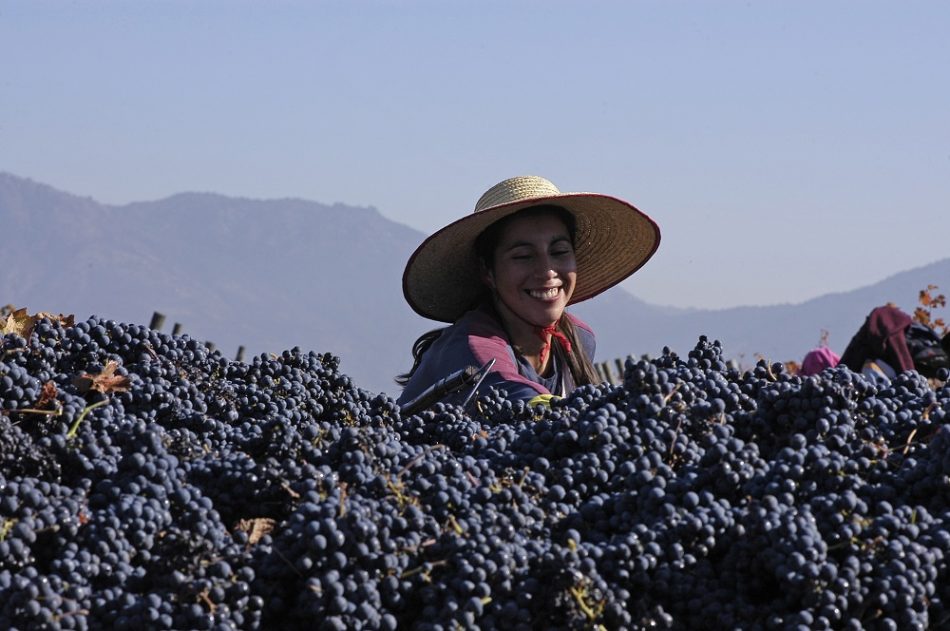 Carménère was at first confused for "Chilean Merlot" until a 1994 DNA analysis revealed its true identity. Further complicating things, Carménère was commonly blended with Merlot until recently when winemakers realized it needed to stand on its own as a single varietal. These discoveries made a huge impact on wine quality since Merlot ripens three weeks earlier while Carmenere ripens three weeks later than the average grape. That meant Carmenere was essentially being picked 6 weeks before it could properly ripen.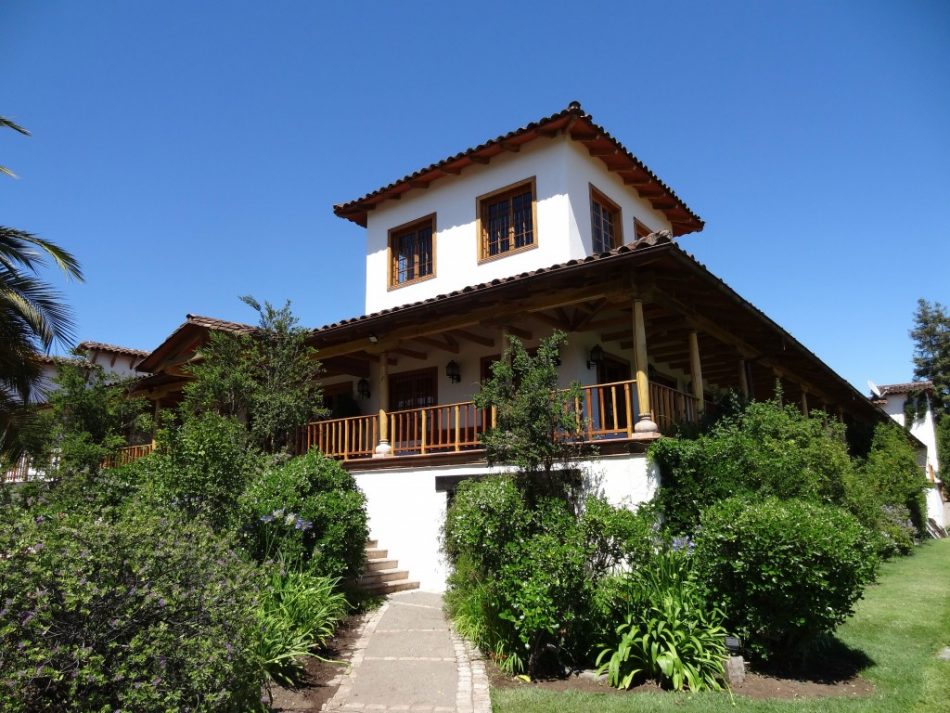 Today, Chilean Carmenere richly display their own unique flavor profiles best exemplified in the following:
MontGras Reserva 2016
This 100% Carmenère is made from grapes grown on a trellis system using drip irrigation hand harvested in May and aged in 80% French and 20% American oak for 6 months. Rich and distinctive on the nose, complex aromas of fresh ripe currant and blackberries are surrounded by subtle touches of vanilla and mocha. Clean and fresh fruitiness along with a broad spiciness caresses the palate finishing long and complex. Pairs well with homemade stews, patés, oily fish dishes, and your favorite wood fired pizza preferably topped with pancetta.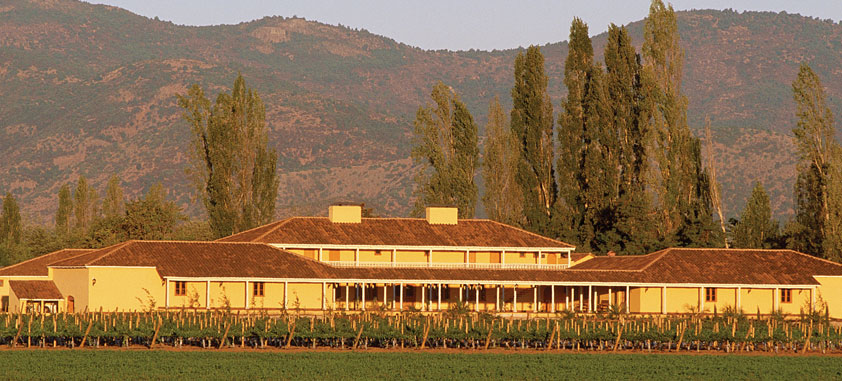 La Playa Block Selection Tinga Reserve 2014
Tinga Reserve is another 100% Carmenere named after the Tinguiririca River that runs through La Playa's sustainably farmed Block Selection Reserve vineyards in the Colchagua Valley.
In 2014, hand harvesting from 22 year old vines began and finished later than normal at temperatures 5 to 8 degrees lower than average clearly benefiting this late-ripening grape for an unusually lighter more elegant drinking experience.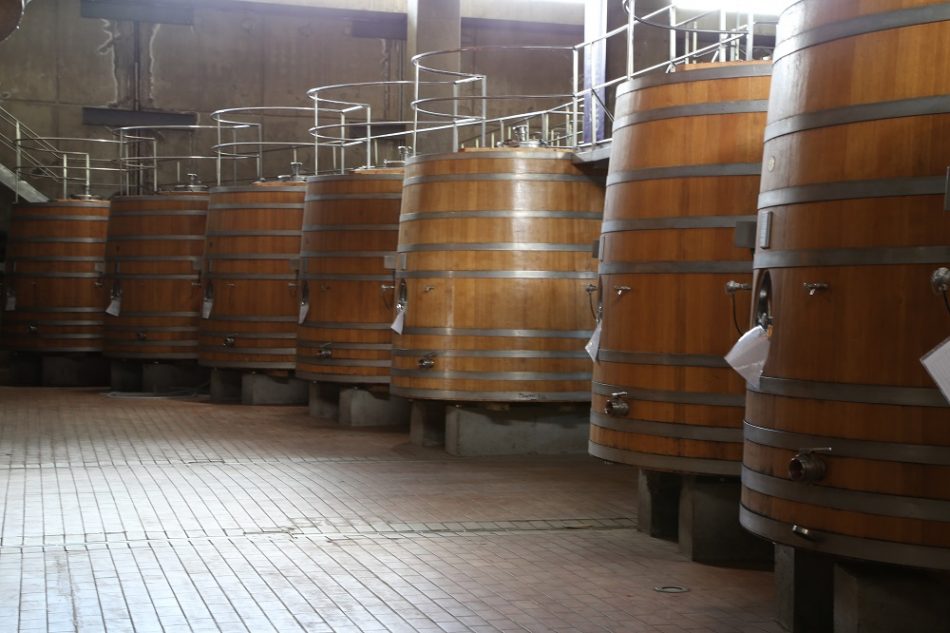 Aging 6-8 months in French & American Oak plus a minimum of 3 months in bottle produces a richness on the nose while sipping unveils its velvety texture with blackberry and menthol notes. A slight light salinity unfolds into a clean vibrant spicy fruit on the mouth feel. Strong yet even tempered tannins enable it to pair well with complex flavor inter plays.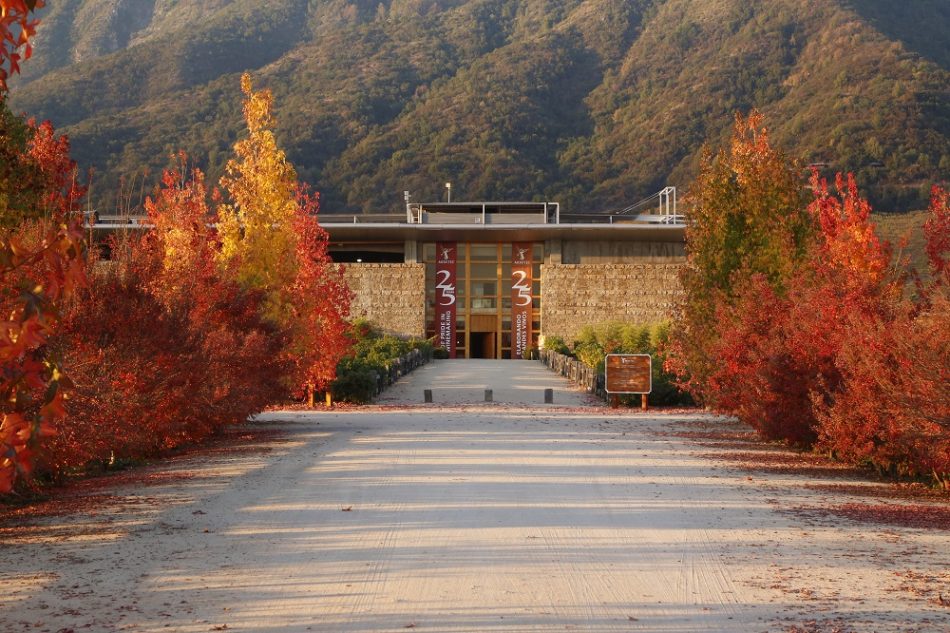 Montes Alpha 2014
Montes practices dry farming letting nature do the irrigation unless lack of rainfall threatens the vines. Grown in clay soils, most grapes used in this 90% Carmenère 10% Cabernet Sauvignon blend come from Montes Alpha's own El Arcángel Marchigüe estate on the Colchagua Valley's western end 11 miles from the Pacific Ocean's cooler breezes promoting late-ripening and slow maturation.
The other smaller percentage was harvested from vineyards in Apalta and Marchigüe, 2 distinct zones within the Colchagua Valley. Apalta soils are defined by mudslides and broken rock eroded from mountains above. Deep soils and level growing conditions predominate while growing thinner at higher elevations. Marchigüe is flatter with lower hills and shallow high water retaining clay soils.
Aging for 12 months in first use French oak showcases an elegant character of lively ruby-red and sophisticated floral notes. A Pronounced pepperiness quickly recedes on the palate revealing hints of red berry, chocolate, vanilla, and plum. A distinct smooth mouth feel is punctuated with a tannic structure boldly complementing a wide variety of cheeses as well as cured & seasoned meats. Cellaring for 10 years promises to be a rewarding option.
Apaltagua Gran Reserva Envero
Winemaker Pablo Barros crafts this 90% Carmenere, 10% Cabernet Sauvignon estate bottled blend with sustainably grown hand harvested grapes from their own 60 year old vines on 148 acre vineyards in the Colchagua Valley's Apalta. A Mediterranean-style climate of cold and rainy winters and dry warm summers include wide diurnal (day and night) temperature variations.
Wine making at Apaltagua emphasizes maximum extraction of color and aromas achieved by infusing the grape must with skins for 3 days at low temperatures and then fermenting for 7 days in stainless steel tanks with selected yeasts at temperatures ranging from 82° to 86°F. A 2 week maceration follows to fully extract its fruity characteristics. 60% of the wine is then aged in American and French oak barrels with the other 40% in stainless steel tanks before combining & oak aging for an additional 10 to 12 months. The wine is finally cellared in bottles for another 6 months.

Displaying a vivid red-violet hue, this Gran Reserva showcases ripe blackberries and oak mixed with vanilla on the nose. A distinctive bouquet of rich plum jam unfolds into sharp bramble berry and stone fruit with rich pepper on the palate. Its overarching flavor is juicy & full highlighting softness in the mouth with a long and lingering finish.
Photos courtesy of Wines of Chile & individual wineries featured herein. Coverage made possible by participating in a sponsored tasting.