I recently ventured to Virginia to acquaint myself with this state's blossoming wine industry. Wine in Virginia has a venerable history, dating back to Jamestown and the ten vines that each settler was required to tend. Local boy Thomas Jefferson was on a life-long quest to produce a successful vineyard, and judging from my recent visit, he would be pleased with what today's producers are doing. There are nearly 200 wineries throughout the state, and 16 wine trails. My visit was to the Eastern Shore, a blissfully rural corner of the state, sandwiched between the Atlantic Ocean and the Chesapeake Bay. The region is full of enchanting small towns, fishermen and farmers.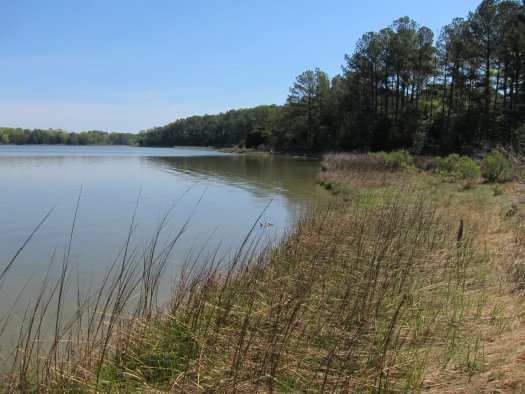 Chatham
This bucolic setting is where Jon Wehner and his family own and operate Chatham Vineyards. As the son of wine producers, Wehner knew what he was getting into when he decided to try his hand at winemaking a dozen years ago. Chatham is a multi-generational family-affair, with Wehners' parents, wife, three kids and Wilbur the adorable winery dog all living on the estate in apparent harmony.
Chatham has been a working farm for four centuries, and you can smell the history here. The centerpiece Federal-period farmhouse was built in 1818. Only five families have been known to reside at Chatham. If you like automotive history, there is a vintage 1917 Model-T on premise that is sometimes used to transport visitors around the grounds, so you may get lucky as I did and hitch a ride in this meticulously restored vehicle. Spend some time exploring Chatham and you begin to understand that part of the joy of Virginia wines is sampling them in the scenic vineyard settings that express the true spirit of viticulture.
To the Tasting
The 32,000 grapes vines produce some 3,000 cases annually. The high-density, European-style vineyards contain Chardonnay, Merlot, Cabernet Franc, Cabernet Sauvignon and Petit Verdot vines. Chatham is open for complimentary tastings and tours Thursday-Mondays, daily in summer. Visitors will have the opportunity to sample several estate grown wines. Chatham's flagship white is the 2010 Church Creek Chardonnay, Steel-Fermented. It is aged in stainless steel, which permitted me to taste the pure flavor of the grape. For an oak lover like myself, this wine was something of a revelation, and a fine example of the merits of oak-free aging. The wine had good mineral elements, and I could taste the maritime climate of the area.
My top choice red was the Vintner's Blend, a blend of 4 red varietals from 2009 and 2010, barrel-aged in French oak for 2 years. I noted hints of cherry, coffee, chocolate and just a touch of tobacco in this well-balanced wine. Versatile, it would pair well with a heavy dish like prime rib, or a lighter meal such as pasta.
Visit Chatham via Kayak
Chatham is located off route 13 in Machipongo, and driving is the conventional way to get here. More adventurous oenophiles can arrive via kayak. SouthEast Expeditions in Cape Charles has teamed up with Chatham Vineyards to offer a Kayak Winery Tour, which they claim is the world's first. Even novice paddlers will be able to handle this trip, thanks to expert and enthusiastic guides like Margaret, who are with you for the duration of this gentle ride on the Chesapeake Bay. Paddling up in a kayak was a spectacularly high impact way to arrive at the vineyard. Once you arrive on dry land, you will taste the wines and explore the flora and fauna of the estate. The trip is available March-December.
Wines pair well with oysters
Chatham is a good place to visit when you have an appetite to go along with your thirst, because they frequently pair their wines with oysters from Shooting Point Oyster Company. It is family owned and operated by Tom and Ann Gallivan, who are committed to sustainability and deliciousness. Just like with wine, the taste of their oysters is a direct refection of the place, and the salinity of the water is a big flavor influence. I sampled two varieties of oysters, the Chesapeake Bay and the sea oysters. Both were plump, meaty and full of flavor. The briny seaside crustacean gave me the sensation that a rogue wave had knocked me over. It had a citrusy aftertaste that lingered on my palate long after the flesh was gone. The bayside oyster had hints of celery and spring asparagus, and though delicious, it lacked the long finish of its seaside cousin. They both paired beautifully with the steel-aged chardonnay.
Explore the Eastern Shore
The Eastern Shore of Virginia is worth exploring even if you are not a wine lover. It has an undiscovered air, full of tiny hamlets that are scattered along the ocean or Bay. Cape Charles sits near the southern tip of the 70-mile long Delmarva Peninsula, only a short drive from Chatham. It is full of small town, all-American charm. Architecture buffs will enjoy its collection of gingerbread Victorian buildings. Galleries, shops and cafes line the quaint streets. Its serene, mile-long sandy beach is the place to watch the sunset with that bottle of wine that you purchased at the estate.
For more information on Virginia wine, visit www.virginia.org/wine.
Chatham Vineyards
www.chathamvineyards.net
Shooting Point Oyster Company
www.shootingpointoysters.com