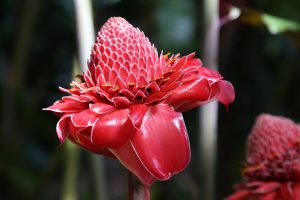 Establishing a bucket list is the ultimate way to kick-start your life goals. As Jack Nicholson and Morgan Freeman demonstrated in their movie The Bucket List, some are a little more extravagant with their lists than others. Some wish to own a Corvette, others prefer to see the sunrise, and there are those who want to travel the world.
If those last two items are part of your bucket list, then a trip to French Polynesia will kill two birds with one stone. French Polynesia is a tiny chain of islands in the South Pacific that sees only a fraction of the visitors Hawaii receives each year. For peace, quiet, and a trip a little out of the ordinary, French Polynesia is the place for you.
A Room With a View-There are plenty of places to stay in French Polynesia. On these islands, many resorts offer beach or overwater bungalows as lodging accommodations. Traditional Tahitian homes are made with bamboo and palm leaves, and these bungalows are quite similar, with, of course, the modern amenities of home. Complete with thatched roofs and stilts or sitting atop white, soft sand, both bungalow styles offer a luxurious experience, and are often included in Tahiti vacation packages.
Some Like It Hot-In French Polynesia, it's always warm. Winter in Tahiti plummets to a whopping 82 degrees, something most could probably live with. With ocean water that feels more like bath water, French Polynesia is a tropical paradise that invites unique sea creatures to dwell in its cozy currents. You may easily find yourself snorkeling with beautifully colored fish, as well as various turtles and rays that adorn the surrounding seas of the island chain; watch them from the comfort of a catamaran or get up close and personal during a guided diving tour. Most islands are surrounded by lagoons, and the resorts established in the region often provide tours in what they call lagoonariums.
National Treasure-French Polynesia holds at its core some of the most unique treasures in the world! In the coral atoll of Manihi, black pearl farms are abundant; tourists are welcome to visit and pick out souvenirs to bring back home. There are also many sacred sites worth visiting, each of which was built hundreds of years ago and still stands today. One of the most impressive archaeological sites, the Royal Village of Maeva, is housed on the island of Huahine and is open for tours. If art is an interest of yours, then you have even more reason to visit Tahiti. Though Paul Gaugin's final resting place lies in the Marquesas Islands, his art is on display at the Paul Gaugin Museum in Papeete, Tahiti.
Blue Hawaii- If you're looking to make your trip truly unique, then French Polynesia is the destination for you. Hawaii sees over 7 million visitors each year, while Tahiti and its surrounding islands see an average of only 250,000. Traveling to this exotic destination ensures a true escape as well as the opportunity to immerse yourself in a completely different world, one rich in both culture and tradition.
Finding Neverland- While Tahiti isn't what Neverland was based on, it very well could have been: It's a dreamer's paradise. In Tahiti, you can bathe in puddles of sunshine and let warm breezes roll off your back. You can melt into flowing warm waters as the ocean waves pitter patter. French Polynesia can bring you back to feeling alive, young, and full of energy as any child does. Peter Pan would have fit right in!
Most wouldn't mind being a castaway on the islands of French Polynesia, so make it a priority to add this exotic destination to your bucket list. These islands offer rare views of deep blue seas and tree covered mountains that can't be seen anywhere else in the world. Go to French Polynesia and you will hold in your memories a unique experience that will last a lifetime.
Author Bio Chloe Cippolone is a Tahiti Travel Planners travel advisor specializing in Tahiti vacation packages