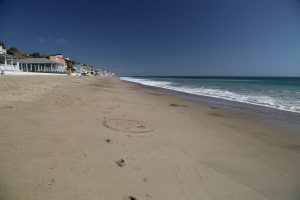 The world is a big and beautiful place with more to it than meets the eye. With so much to see and do it's almost impossible to experience everything – this is why many travellers create bucket lists.
With this in mind, nearly every single one of us enjoys spending time on the beach with crystal clear waters, sunshine and warm sand between our toes. So, let's take a look at 10 beaches around the world that you should definitely have on your bucket list…
Navagio Beach, Greece
Using a boat is the only way you can reach this beautiful secluded beach on the Greek island of Zakynthos. With the nickname 'Smugglers Cove' this beach is rarely crowded. Tall white cliffs surround the fluffy white sand, blue waters and the shipwreck that remains in the centre of the beach. There is rarely any shade, just bright sunshine.
Hanalei Bay, Hawaii
On the north shore of Kua'i, Hanalei Bay is one of the world's most picturesque locations. Popular for swimming, surfing and boogie boarding you'll feel like you have stepped on to something out of a movie. This beach also offers a calm play and surf area for those travelling with children.
Tropea Beach, Italy
Once you step foot on this beach, you could be forgiven for thinking you are in the Caribbean, thanks to white sands and clear waters – not to mention the jagged coastline views and white church located nearby. It's the perfect spot for lazing in the sun.
Pink Sand Beach, Bahamas
Located on one of the smaller islands in the Bahamas, this provides you with the most perfect place to sunbathe and swim. Although its most impressive factor is the 5km long stretch of soft pink sand, making it one of the most unusual beaches in the world.
Glass Beach, California
Most beaches are full of sand. However, this beach is different, featuring a sea of glass. The glass has been created from debris in the sea that was exposed to weather and worn down over time. Boasting sparkling different colours, it's like nothing you've ever seen before.
Havelock Island, Andaman Islands
Where else in the world will you come face to face with elephants as they wander around the edge of the tide? Havelock Island, situated in the Bay of Bengal, is a truly unique experience. Only accessible by flights from India this is ideal for a truly peaceful day – you'd be silly to miss this off your bucket list.
Playa Del Amore, Mexico
Known as the hidden beach of Mexico this incredible creation is located beneath a huge hole, invisible from the outside and can only be reached by a long tunnel on the inside. How amazing does this sound?
Rabbit Beach, Italy
For a remote beach, Rabbit Island is ideal. It's a protected island because of the sea turtles existing close by making it well preserved and popular with holidaymakers. When exploring Rabbit Beach you'll be amazed by its sand and numerous coves to explore.
Reynisfjara Beach, Iceland
It's very hard to believe that this beach was formed by nature when you visit. Made up entirely of black ink pebbles and staircase rock formations once formed by a volcanic eruption in the ice ages, this beach will blow your mind.
Dreamland Beach, Bali
Once a hidden cove, this was first discovered in the 1970s. Still retaining much of its rugged charm, many visitors enjoy coming here as a fantastic location to surf with many enjoying Bali's best reef breaks near the shore. It's one not to be missed if you're an avid surfer.
When it comes to beautiful and breathtaking coastlines, there's simply too many to choose from. Begin adding some of the above beaches to your bucket list and you can start living your best life.