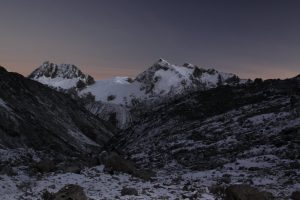 If you are an avid adventurer, you may already have some adventurous plans for 2016. If you are yet to make your adventure bucket list for 2016, consider the following mountain holidays that will prove to be an experience of a lifetime:
The Atlas Mountains
If you are yet to explore this beautiful mountain range in Africa, make preparations for a different and unforgettable adventure in 2016. Spreading across 1,300 miles in Morocco, Tunisia and Algeria, dividing the Atlantic and Mediterranean coastlines from the great Sahara desert. From west to east, the ranges are named the Anti-Atlas, High-Atlas and Middle-Atlas ranges in Morocco; maritime Tell Atlas, the Saharan Atlas and Aurès om Algeria and finally the Tébessa, Medjerda, and Kroumirie mountains in Tunisia. The parts in Morocco are perhaps the most favorite among avid travelers. Hiking through the Atlas Mountains would be a once in a lifetime experience and add to your list of great adventures.
The Dolomites
Chances are the Dolomites are not on your adventure bucket list for 2016. But there are plenty of reasons you should include it. It is one of the most beautiful and adventurous mountains in Europe. It comprises a mountain range in the northern Italian Alps consisting of 18 summits that rise to over 3,000 meters. The Dolomites boasts of some of the most stunning landscapes you will find anywhere in the whole world. Its high density of narrow, deep and long valleys, sheer cliffs and vertical walls are always great delights to behold. And there can be a no better way to have best out of your Italian adventure than trekking this great mountain range. The area also contains super karst systems and glacial landforms. Rock walls, pinnacles and steeples mark geomorphology of the Dolomites.
Adventure is the sign of your youth. If you don't have the inspiration to go on an adventure, chances are you have lost your mental youth.
The Himalayas
Trekking the great Himalayas is a dream comes true for any avid adventurer as it is the one of the most popular and desired trekking destinations in the world. The Himalayas is a land of yak caravans, fluttering prayer flags, snow peaks and epic mountain adventures. Behold the spectacular natural beauty of the mountain range; alone this sight can be awe-inspiring and provide enough motivation to explore this great mountain. If you are not interested in getting to the top of the highest peak in the world, you can get to a base camp and enjoy certain level of adventure. There are a number of different trekking routes in the Himalayas for you to choose from, dependent on your experience and desire.