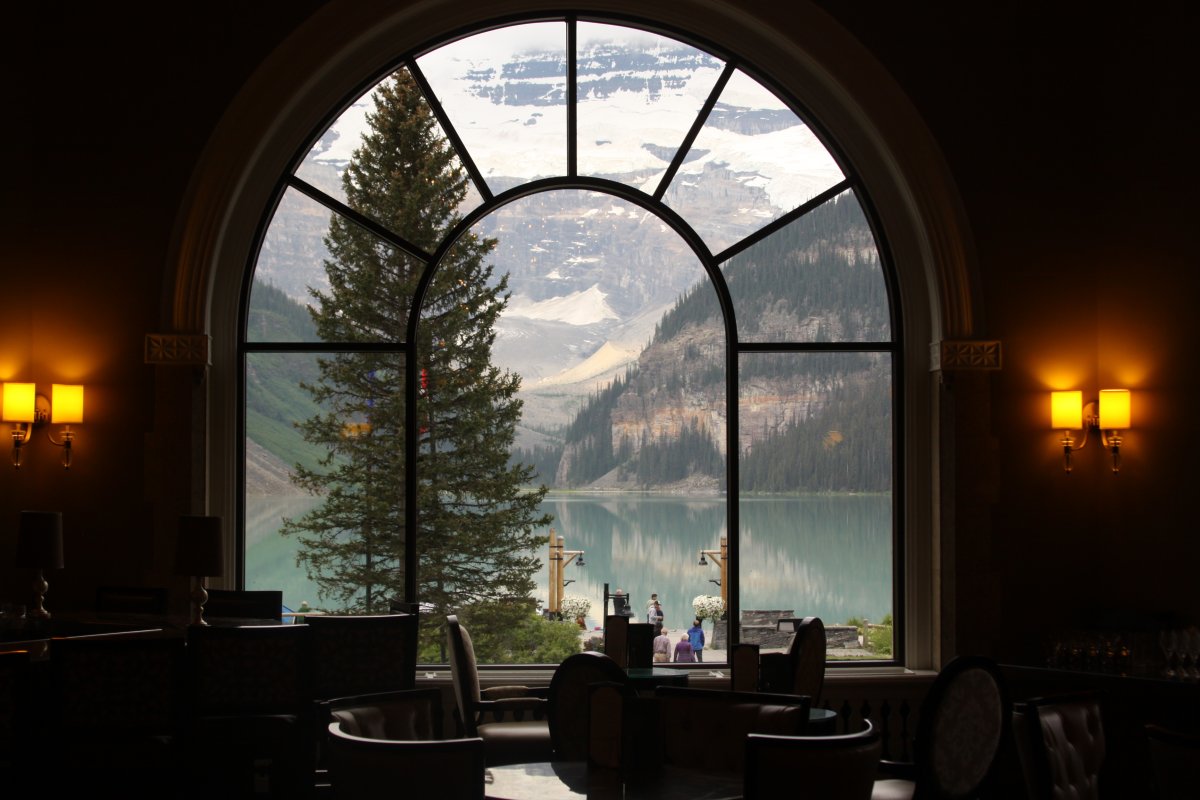 Mother Nature has endowed our world with breathtaking wonders of oceans, exotic islands, soaring cliffs, and alpine regions. Some regions are famous for their azure waters and white sandy beaches, while others take pride in their snow-laced peaks. Nature is the best antidepressant, they say, and if you're craving some peace, head out for an adventure.
There are moments and stages in one's life when the noisy humdrum of everyday life gets unbearably overwhelming. The urge to break free of all the responsibilities and challenges shackling your soul starts consuming your mind. You feel encouraged to start planning your escape and jetting off to a scenic destination to revel in tranquility.
Well, if you're planning such a soulful journey, there's certainly no shortage of breathtaking destinations to explore. Keep reading to explore the ultimate serenity spots to inspire your upcoming soul-searching adventure.
1. The Great Smoky Mountains, United States
America's most famous national park beckons alpine adventurers, families, backpackers, and solitude-seekers to explore its magnificently beautiful expanse. The national park, nestled at the tip of eastern Tennessee, is home to breathtaking charm and natural wonders. Everywhere the eye turns, one is greeted by majestic, mist-covered rolling hills brimming with verdant greenery.
Whether you enjoy exploring the wilderness or beholding the scenery from the comforts of a luxury cabin, the Great Smokies are endlessly rewarding. The region is sprawling with hundreds of picturesque nature trails leading towards cascading waterfalls and exotic wildflower meadows. A spell-binding section of the legendary Appalachian Trail runs through the park, beguiling travelers with natural beauty and cultural heritage.
Suppose you're planning to spend weeks exploring the nature trails, nearby valleys, and alpine towns. In that case, it's wise to explore the luxurious Smoky Mountain cabins and secure your rental months ahead in advance. The Smoky Mountains and nearby destinations attract crowds of tourists all year round, and getting a last-minute rental isn't easy. These luxurious cabins get swept up by seasoned adventurers and high-altitude trekkers who plan their adventures extensively.
Imagine residing in a beautifully constructed wooden cabin nestled at the foothills of the mountains, with sweeping views of the valley. There's nothing more peaceful and serene than waking up to witness the glorious orange hues of the sun radiating across rolling hills. A centrally located cabin will give you easy access to nature trails so that you can catch magnificent sunrises and sunsets. Don't forget to check out the summertime festivals and Gatlinburg's cultural scene to enjoy the best of the Great Smokies.
2. Valle Chacabuco, Chile
Chile is home to unbelievably breathtaking beauty, and Patagonia is undoubtedly Chile's most prized treasure trove of natural wonders. Valle Chacabuco, nestled over 200,000 acres of unfiltered wilderness in northern Patagonia, is nothing short of heaven on earth. From snow-coated peaks and spell-binding hiking trails to the majestic General Carrera Lake, the region has everything serenity-seekers desire.
Picture yourself kayaking in the turquoise waters of Rio Baker and hiking the numerous trails to discover hidden alpine lakes. Valle Chacabuco reeks of adventure, and every path beckons the onlooker to venture deep and explore its hidden mysteries. The valley is home to the recently launched Parque Patagonia, a fabulous project to reclaim the local wildlife and natural beauty.
You can rent a room in one of the many lodges and unravel the mysteries of the Patagonian Steppes. The region is a haven for outdoor adventurers, famous for mountain biking, hiking, fishing, and spotting rare birds.
3. Kamakura, Japan
Does your vision of peace and tranquility involve soul-searching at oriental monasteries and meditating at ancient temples? In that case, you ought to head over Kamakura, the majestic temple town of Japan. Situated towards the southern end of Tokyo, Kamakura is a breathtaking abode of peace and serenity.
Entering the town is like transporting yourself back to an era where life was simple and endlessly charming. Kamakura has an idyllic appeal, dominated by its wooden architecture, lush greenery, and magnificent temples. The town is brimming with many temples and shrines, each unique in its cultural and spiritual significance.
Strolling through the bamboo grooves and walking through the town's charming expanse is the best way to explore the temples.
4. Angel Falls, Venezuela
Did you know that Venezuela's Angel Falls is 19 times higher than Niagara Falls, claiming the world's highest waterfall title? That's right. Soaring up to an astounding height of over 3,200 feet, the cascades of Angel Falls are utterly breathtaking. Standing in front of the glorious waterfall and watching the waterfall from such a soaring distance is a surreal experience. Here's another fun fact for trivia lovers: Angel Falls inspired the animated Paradise Fall in Pixar's widely acclaimed Up.
Visiting the Angel Falls demands venturing deep into the stunning Canaima National Park, a UNESCO world heritage site. Canaima is the most popular tourist destination in Venezuela, and rightly so, for the park is laden with spectacular wonders. Hiking up to the world's highest, uninterrupted cascades of water will reward you with sweeping views of the region.
You will have to hike up to the edge of the mighty Ayan-tepui Mountain to witness the beautiful spectacle up close. It's not an easy hike, but it's certainly worth every second of the journey.
5. Banff National Park, Canada
Do you dream of majestic color-shifting lakes, snow-covered peaks, majestic alpine backdrops, and great outdoor adventures? Head over to the Banff National Park, the ultimate Canadian treasure trove of overwhelming natural beauty.
Home to the crown jewels of Lake Louise, Lake Minnewanka and Lake Moraine, Banff is laden with pristine wonders. One has to head outdoors and hike to witness the glories of these alpine gems, alongside some rare wildlife spotting. The Canadian Rockies will take your breath away as you climb higher, soaring to great altitudes with sweeping views of the vistas.
The Banff National Park is a treasure trove of lakes, and adventurers must explore the stunning nature trails to find hidden lakes. The lakes found in this region are famous for their unusually serene color palettes and majestic backdrops of snow-covered mountains. The destination is truly awe-inspiring, and the towering peaks will have a calming effect on your mind.
Serenity seekers should head out to the less-crowded Moraine Lake to bask in the glory of its spellbinding views.
Final Thoughts
The world is brimming with breathtaking destinations that allow tranquility lovers to bask in peace and serenity. It's wise to pick a destination that aligns with your core interests and adventure inclinations for a rewarding vacation. Travelers focused on spiritual healing should consider exploring yoga and meditation retreats located in breathtaking destinations.