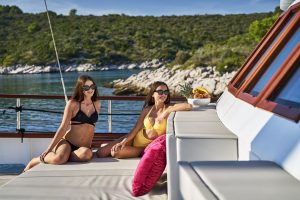 Croatia is a country that gets more popular year by year, and that comes as no surprise because there are loads of things to see and places to visit. Some of the most beautiful world known destinations are also located here, however, we are bringing you some of the less known facts about this wonderful country that might spark your travel interest!
1- Discover island on an island (Mljet)
An island in the south Dalmatia called Mljet is an amazing destination to visit for any nature lover, passionate cruiser or those who are looking for privacy. This island is known to be the greenest island of Croatia since two-thirds are covered with forest and the other is covered with National Park. However besides it sheerer beauty and preserved nature, there are some less known impressive facts about this place. For example, did you know that Mljet is populated with more mongooses than people? In the past, they were carried to this island to help rid of snake invasion which resulted in fertile ground for mongooses. Another interesting fact is that this island has an island within itself! Very small St. Mary island has a Benedictine monastery with the Church of Saint Mary that is worth visiting too. This is also one of the most beloved destinations for sailors, anchorages for travelers and those who want privacy during their cruise in Croatia.
2- Take a photo where Game of Thrones was filmed
Croatia is well recognized among many travelers that got even more popular due to the famous series of Game of Thrones. However, some might not be aware that is completely possible to visit these filming scenes within Croatia and recreate all your favorite scenes. All the real-life filming locations and the coolest Game of Thrones filming sports can be found in Croatia! One benefit of visiting this country for the Game of Thrones series is that unlike other countries Croatia has a high concentration of them.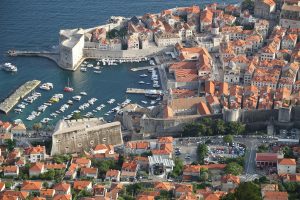 Some of the must-visit places are Klis fortress nearby Split, where exterior shots were filmed of medieval castle placed high up on the mountain. Here you'll also find the most mesmerizing views.
Even without the CGI version, you will be able to recognize some shots from the series. Another filing location is Dubrovnik the Kings Landing, where city walls were used for some filming scenes but also parts of the old town, and many other parts of Croatia as well.
3- Enjoy the warm, clean and calm sea
Croatia is a great summer destination because if it's long coast and many islands, but also the gorgeous Adriatic Sea. The sea is quite warm yet refreshing during the summer months and most importantly it is crystal clear! Adriatic sea is unbelievably blue amazing for swimming, snorkeling and all kinds of fun watersports. Families, kids, seniors, everyone loves it!
Another big benefit among sailors especially is that Adriatic is very calm, and only occasionally there will come the big waves, but still no bigger than half a meter. Additionally, the gorgeous sea is also safe for kids, without any dangers lurking from the deep bottom.
4- Amazing cuisine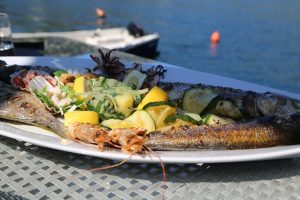 Croatia offers a wide variety of delicious dishes that vary from region to region because it has been influenced by tastes and traditions from neighboring countries. However, this diversity in regions allows you to experience different food delicates all over the country. Some of the must-try foods are; Black risotto in Dalmatia made with cuttlefish or squid, red wine, squid ink, and other Mediterranean spices.
Another dish is Brodetto fisherman's stew, Buzara stew made out of mussels in a wine broth, Fuži homemade pasta often served with a truffle cream popular in Istrian regions, Octopus salad perfect for the summer, etc.
Traditional Croatian food will leave you wanting for more!
5- Picturesque villages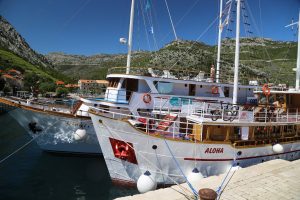 You may know about all the popular towns to visit in Croatia, but you should know there are so many picturesque villages around the Dalmatian coast that are so work of visiting too! Spectacular rocky coast washed by the cleanest Mediterranean seas hides away some small villages that keep the tradition and unspoiled nature, and beautiful architectural wonders. The best thing about it all is that in places like these you can seek ultimate privacy. However, where you will travel depends on your specific tastes and interests.