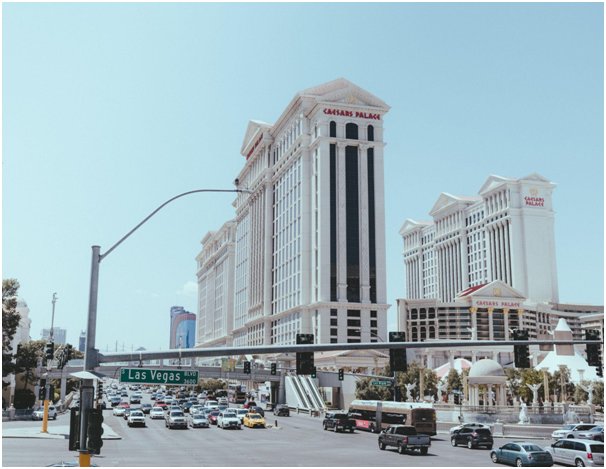 Many people think of tourism as going to historical places or marveling at the many natural beauties our world has to offer. You might be shocked to learn, though, exactly how much gambling affects the tourism market. In 2017, every tenth foreign tourist made a stop in Las Vegas.
What Is Gambling Tourism?
When players go to other places where gambling is legal to participate in this activity, this is referred to as "gambling tourism". The many casinos that not only provide gaming but also resort amenities like all-around entertainment and more are referred to as being in the hospitality industry.
Reasons to Try Gambling Tourism
Most of us have already tried regular traveling, we have seen a few wonders of the world, beautiful landscapes, and bought gifts for your family and friends. But what about gambling tourism? If you are a fan of gaming and the enjoyment it provides, you should check out the following reasons why this is something you should try.
1. The Appeal of Alternative Tourism
Alternative tourism provides many opportunities to people from all around the world. While normal tourism is focused on landmarks, the beauty of nature, meeting new people, and expanding one's worldview, alternative tourism can attract people from all sorts of background interests depending on what they enjoy, and those who want to have fun and feel the rush of gaming, gambling tourism is the best choice.
2. Casinos are Packed with Entertainment Opportunities
The majority of casinos also serve as entertainment venues and are destinations in and of themselves. A wide selection of great restaurants, nightclubs, and pubs as well as theaters and resort facilities like water parks and swimming pools is very appealing to those who enjoy gaming. Why not enjoy all of these things at one location?
3. It Has Great Mass-Appeal and Inclusivity
You don't have to be an expert to participate in any of the casino games, including poker, blackjack, roulette, and slots. The majority of games are created with players in mind, such as sports or popular movie characters. With real money in hand, tourists from all over the world visit casinos in the USA to have fun. No one will feel excluded thanks to this inclusiveness.
4. Gambling Tourism is Secure
One of the main worries among visitors in an era where terrorism is a constant danger is safety. Being at a casino has the wonderful perk of consistently strong security. Casinos must safeguard their gaming licenses at all costs, thus even the tiniest indication of a dubious activity will be immediately put to a stop.
5. It's a Chance to Play with Experts
Although playing different casino games at a real casino is undoubtedly more entertaining, it also gives consumers the chance to interact with actual professional players. There are a lot of American players that travel to Las Vegas to play in casinos just for the purpose of competing against the locals.
Three Cornerstones of Gambling Tourism in the US
Las Vegas
The largest gaming hub in the United States is Las Vegas. Because of this, Nevada State welcomes over 40 million visitors each year, bringing in over $10 billion in total casino gaming income. While casinos by themselves cannot support the tourist industry, integrating upscale entertainment venues as well as other incredible amenities into resorts complements the already successful casinos.
Atlantic City
It's difficult to imagine that in the middle of the 20th century, Atlantic City experienced financial difficulties. Fortunately, it was brought back to life once the state legalized gambling through a vote. The city, now known as America's Playground, is home to an amazing thirteen opulent casinos of the highest kind. Some of them have been nominated by readers of USA Today as one of the best locations in the country.
Reno
Along with Las Vegas and AC, Reno is one of the most well-known and adored gaming destinations in the US. Its attractiveness stems from the way it combines the vivacity of a major city with the conveniences and quirkiness of a small town. The Biggest Little City in the World is a really appropriate moniker for Reno.