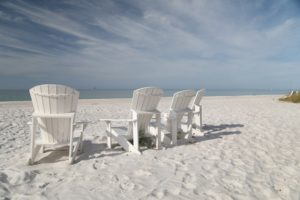 Do you find yourself asking, "What makes timeshare vacations so much better than a hotel or Airbnb"? That question is quite simple to answer. With a timeshare, you are vacationing in the most luxurious way there is. With countless amenities and jaw-dropping accommodations, you get the entire experience of a vacation in a home away from home, all while saving money on a lifetime of traveling.
1. Timeshare Vacations Are Less Expensive
As we know, vacations can be a bit costly, especially considering inflation every year. With a timeshare, you are purchasing a lifetime of vacations at today's price, making your trips a lot more cost-efficient than booking a hotel. No matter where you choose, you are in good hands! Disney is one of the most expensive vacation destinations in Orlando when you consider theme park ticket costs. But with a timeshare, you can receive bundles of deals and discounts, all at the same price or cheaper than a hotel.
2. You Can Find Timeshare Resorts All Over the World
Besides popular vacation destinations in the United States like Orlando, Myrtle Beach, or Las Vegas, you can find a timeshare to purchase in international destinations too. Make annual vacations to dream-worthy places like Bermuda or Aruba a reality with timeshare. What's more, vacation exchange platforms like RCI or Interval International allow members to trade their traditional ownership for other affiliated resorts and hotels worldwide. With timeshares, you get the ultimate bang for your buck.
3. Timeshare Villas Are More Spacious
Like we said before, timeshares are like a home away from home. Unlike hotels, most timeshares can feel as if you are in a house. Timeshares have fully-equipped kitchens, spacious living rooms, and can come in townhouse sizes that accommodate up to twelve people at some resorts. Depending on the size you are looking for, units can contain a washer and dryer, a living and dining room area, as well as private balconies or patios.
4. Amenities That Are Unbeatable
Timeshare vacations offer amenities that are simply unbeatable and cannot be replicated at other traditional hotels or even an Airbnb. Depending on the location, you can find activities or things to do for every member of your travel party. Popular timeshare resorts like Orange Lake in Kissimmee include multiple golf courses, a waterpark and lazy river, mini-golf, arcades, restaurants, and more.
5. Timeshare Vacations Are Flexible
One of the main benefits that make timeshare vacations better is the flexibility that they offer. Long gone are the days of a fixed week, where owners visit the same resort at the same time every year. Most clubs now use vacation points to give owners to spend at various properties within their portfolio. With points, you can book vacations within your club at any time of year, at any resort they offer!
Buying Timeshare Vacations For Even Less
With all of the savings that timeshare vacations provide over a lifetime, there is a little-known secret that can save you even more money. Timeshare resales are often available to buy at top resorts or with the best vacation clubs. You can browse the resale market for timeshares posted for sale by owners to find the greatest deals. Timeshares Only is one of few legitimate timeshare resale companies where you can find timeshares for sale now.