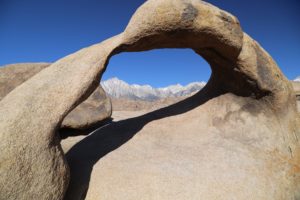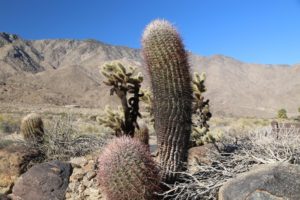 You could just book a plane or a train ticket to your final destination and skip the road trip across California. However, California's vast landscape is a true thing of beauty and deserves to be mindfully savored.
But before you embark on this incredible journey, make sure your vehicle is in tip-top shape. After all, California is a sizable state with roadways that extend for hundreds of miles. You might even want to consider mechanical breakdown insurance in case the unexpected happens. Then, you won't have to raid your vacation funds to cover costly repairs. For more information about what this type of insurance covers, visit https://gogetolive.com/.
Once you're confident your car is roadworthy and you're prepared to cover possible repairs, here are some of the best California road trip routes to consider.
1. Angeles Crest
Mountains are the gentle giants that let us see for miles below and off into the distance. So, if you're in Los Angeles County, consider taking the Angeles Crest highway for 30 miles as a nice, quick trip to enjoy.
On this route, you'll get to cruise the rugged roads of the San Gabriel Mountains, which is a good reason to make sure your vehicle is in tip-top shape. Just try not to look down, and instead look up to the 10,000-foot peak. There's something magnificent to see no matter which side you peek at.
2. Big Sur Coastline
One of the most popular drives is across California Highway 1. It takes you from Carmel to Morro Bay, and it's 155 miles of pure beauty.
On this drive, which is also part of the Big Sur Coastline, you'll see scenery you could once only dream of. The highway coasts right over the coastline of the mighty Pacific Ocean, which on a good day is even bluer than the sky. For this, try going in fall or spring.
During the summer, coastal fog may block your view and the route will be crowded. And in winter, there are rampant mudslides to ruin your fun. Visibility and convenience is best during those two milder seasons, and you can see everything your heart desires.
Not only will you get to see the stunning waves of the ocean, but you'll see some greenery, rocks, and possibly your own trunk – there are bends so steep, it feels like you're going to crash into yourself. That makes the drive even more thrilling, but don't worry. As long as you're careful, you won't crash into your own taillights or fall into the roaring waves below.
3. Ortega
Ortega Highway 74 is only a short 21-mile stretch between Lake Elsinore Valley and San Juan Capistrano. It's also not quite as grand as a mountain view, or a trip above the ocean, but it's a fantastic scenic route with tight corners to turn, and numerous elevation changes.
There are turnouts along the highway you can pull into for pictures and breaks, and you'll be able to capture a pristine and peaceful landscape for miles. You'll also get some incredible snaps of Lake Elsinore if you're in the right place, which looks incredible at any time of day.
4. The High Sierras
If you want a tame mountain view, the 150 miles between Bridgeport and Lone Pine is a pleasant one to cruise, best seen in fall and summer.
It's uneventful, but incredible if you enjoy mountains. On one side, you'll see the Sierra Nevada Mountains. On the other, you'll be trapped by the White and Inyo mountains. Somewhere along the drive you'll be able to see the highest summit in the U.S., on Mount Whitney.
There are also places along the way you can stop to take pictures of, including several lakes. As the glistening, still water passes before your eyes, you'll know this highway 395 ride is one you're glad you didn't miss.
5. Heritage Valley
Heritage Valley is on highway 126, passing through several towns on the way. The 70-mile stretch goes between Ventura's Route 1010 and Santa Clarita's Interstate 5.
What you'll see on this route are historic landmarks, and tons of orchards bursting with lively citrus and avocado fruits. You'll also see some hills in the distance, against a beautifully blue sky, if you go in the right conditions.
6. The Cuyamaca Mountains
A drive through the Cuyamaca Mountains is basically mandatory if you're driving from San Diego to Palm Strings. You start in the mountains and pass a historical gold rush town, before landing in the desert at the end of a steep slope.
On this drive you'll see up to 400 different birds, or perhaps you'll see wildflowers, or apples. It depends on the season you decide to go.
7. Yosemite
If you want to see a stunning valley, shimmering lakes and alpine meadows, start your 100-miles in Mariposa, then follow the Merced River into the mountains.
In spring, you'll get to see vast flowering wildflowers and trees, and powerful waterfalls and rivers. But make sure you drive through Tioga Pass and over the mountains to see this rather than spend all your time in the stunning Yosemite Valley.