When I decided to take my first cross-country road trip, in April of 2012, the destination was originally set as Tucson, AZ. A close friend had moved there a few years prior, and he really seemed to love it. Having spent most of my life in Northern Indiana, I was fed up with cold weather and dreamed of visiting a climate that was completely different. My trip was as much about scouting for a possible move as it was a new adventure. When I arrived in Tucson, I pulled into a carwash, cleaned the dead bugs off of my jeep, and looked around. I left my car in the stall and walked down the street, admiring the saguaros and the palm trees around the buildings. The night air was a little dry, but not uncomfortable. The temperature, the air pressure, and the clear sky combined into the perfect recipe for relaxation.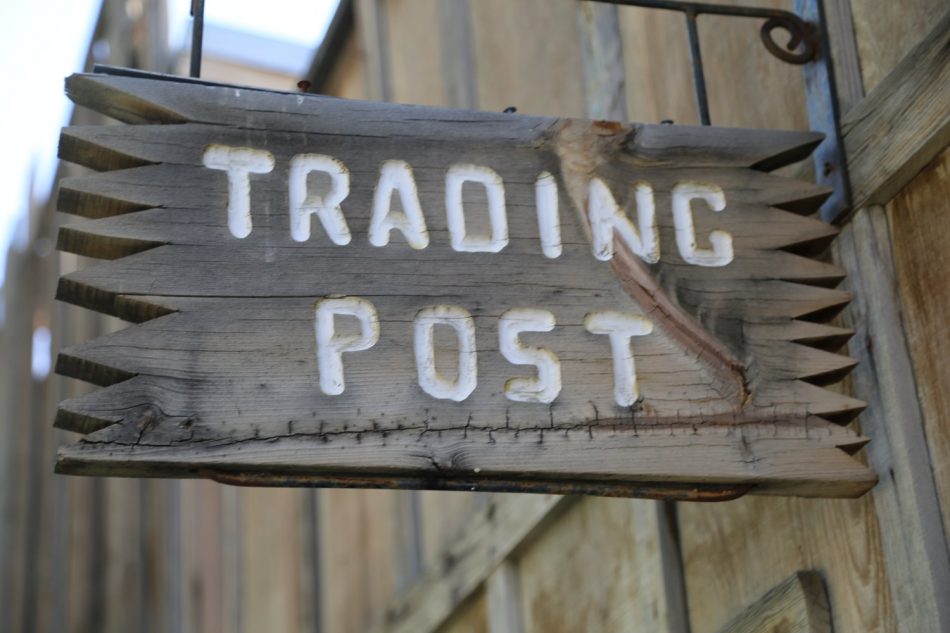 Tucson, AZ
I woke up at around 8 a.m. and picked my friend up at his house. When I asked him where the most interesting people would be, he directed me to Tucson's historic Fourth Avenue. I wasn't interested as much in the people as I was in what might be happening around them. His suggestion did not disappoint, and it continues to be a waypoint on every trip that takes me through Tucson.
Fourth Ave. is a trendy spot in a college town. There are plenty of shops and restaurants, most of which contribute to the artistic and hip vibe of the area with their own decor and styles. If you appreciate hand-painted murals and everyday items sculpted with an artsy flair, Fourth Ave. is for you. There are coffee shops and bars, diners and bistros; and even a Co-Op that sells fresh, natural foods.
The shops on Fourth Avenue can best be described in one often overused, but accurate in this case, term: eclectic. There are resale shops, souvenir shops, jewelry stores, and even a store that sells metaphysical supplies. One of my personal favorites is Pop Cycle, a store that sells creations made from repurposed materials by local artisans.
After spending a morning walking around Fourth Ave. I like to drive the steep and winding road up Mount Lemmon. The word desert conjures certain images in my mind; tall cacti, tumbleweeds, succulents, and a barren landscape. All of these images come to life on and from that road. There are dense patches of saguaros, the tall fork-shaped cactus made famous by Wiley Coyote cartoons. Boulders are stacked on top of each other in different spots and massive rock formations resemble towers and arches. Whether you want to hike, have a picnic, or simply go for a drive, Mt. Lemmon has it all.
379 Hot Miles
There are very few notable points of interest between Tucson, AZ and Southern California. Occasionally there would be a Southwest souvenir shop or a run-down looking building from which rocks are sold, but aside from the occasional transplanted patch of grass, there is little to see but hot arid desert until just outside of Yuma, AZ. Here, the terrain changes just enough to break the monotony. There are so many boulders layered on top of each other that it looks like the mountains are made entirely out of the things. The scenery goes on like this for several miles, with places here and there to pull over, and signs warning you to avoid overheating your engine due to the steep grades.
My next memorable stop is only that, memorable. It's not recommended and it holds no sentimental value, but if you're traveling this route, on Interstate 8, you'll like be in need of some overpriced gas by the time you reach this filling station. This gas station is filthy and run-down with graffiti-covered restrooms in a separate building behind and to the right of the main structure. The people working there are rude and suspicious of their customers. You will be considered a threat the moment you walk in the door and treated thusly. I love this place. I love it because of how terrible it is, and because I can never avoid it on one of these road trips.
Viejas Outlet Center
Viejas Outlet Center in Alpine, California is another stop with which you may be familiar from your own similar road trip. The most memorable aspect of Alpine, to me, is its location. As much as I love the desert, driving through it for three to four days can wear on a person, especially if you are in a soft-top Jeep Wrangler with no air conditioning as I was the first two times I took this route. Bottles of water would go from ice cold to hot within minutes of purchasing and the iPad that I was using to navigate would overheat and shut itself off, forcing me to temporarily place it in the ice cream freezer of whatever gas station I passed. The relief felt when the brown desert transformed into green mountains, just East of Alpine is indescribable.
You notice the temperature change immediately. With all those miles of unbearable dry heat finally behind you Viejas Outlet Center is the best place to stop and reward yourself for surviving that leg of the journey. I've always managed to arrive around dusk as the fountain at the center of the mall comes to life in an interactive display of color and light. Pyrotechnics embedded in the beams that hold a canopy over the fountain shoot flares above the crowd. The event is brief, but you can't help feeling reinvigorated when you walk away.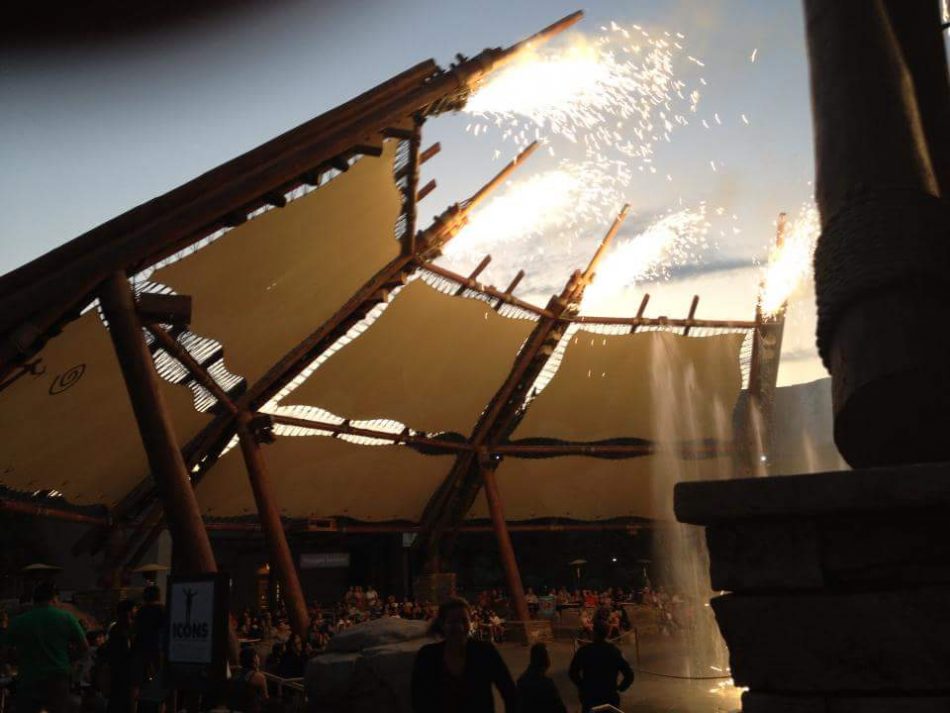 Following the light show, I would often dine at a small pizza parlor adjacent to the fountain, then make my way back to my car. My next stop is only 30 minutes west of here, giving me plenty of time to check into my hotel and go over my notes from the past few days of traveling. I want to get to bed early because the next day is sure to be eventful.
This article is Part 2 in an gongoing series.