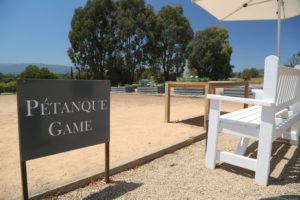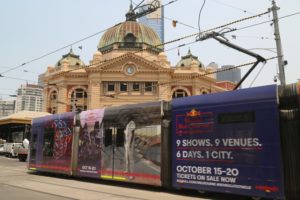 Practical products are great. Stylish products are great. So, I think we can agree that finding a product that is both stylish and also practical is always a happy moment. Finding joy in the little things is so important, and if you're able to do that by adding a splash of style to items that are useful as well, it will be sure to brighten up your day.
No matter what your lifestyle is, nearly everyone will be able to find something useful in this post.
Travel belts
Travel belts are a great thing to have, especially if you go on adventures often. They are generally more comfortable and durable than normal belts, so you'll be able to move around and do things like hiking, biking or rock climbing without having to worry.
These non metal belts are the perfect belt for travelling, since they don't set off metal detectors as many similar belts do. They also come in a wide variety of colors so you never need to sacrifice style for comfort.
Phone cases
There are endless options when it comes to picking a phone case. You can pick between ones that flip and ones that don't, ones that are see through or ones with designs . . . You can even create your own custom phone case!
Most people would agree that a phone with a cover or case on it looks much more stylish than a naked phone. Not only will a phone case make your phone unique, but it will also be a very practical purchase, as it will protect your phone and its screen, lessening the risk of damage if you drop it (which we all do from time to time).
Sunglasses
Many people wear sunglasses because they look stylish and add a certain classiness to any daytime outfit, but sunglasses are actually very important. It's our responsibility to protect our eyes from the sun. Without proper protection, our eyes can get severely damaged and be at a higher risk for problems such as eye cancer.
Choosing the right sunglasses is very important, as there are a lot of factors that go along with it. Either way, sunglasses are one of the most stylish and practical accessories that nearly everyone will be able to use.
Face masks
Due to the Coronavirus pandemic sweeping across the world, face masks have become compulsory nearly everywhere. It is necessary to wear a mask to protect yourself and others from the virus, but standard blue medical masks aren't your only options.
There are loads of different designs for face masks, from the style to the pattern. Once again, this is an item that can be customized to suit you, so you can have a face mask for every outfit if you so please.
If you want to do some good, you can always support small local shops by buying face masks from them. It's a win-win – you get a gorgeous mask, and they get your support during these trying times.
Shoes
Most of us wear shoes on a daily basis, and generally we tend to pick shoes that go with our wardrobe the best. Often, this leads too us being in discomfort for hours on end. We often pick shoes simply based off of their looks, instead of practicality.
Doing this means you can get blisters, or even more serious long-term problems. Instead, stick to shoes that offer you comfort and support. This doesn't mean that they can't be stylish – there are many brands out there that have practical shoes that are still the epitome of sophistication. There are even shoes being designed for people with footwear challenges.
Ergonomic chairs
Say goodbye to old, unfashionable and uncomfortable office chairs, and say hello to your new best friend – the ergonomic chair. Perfect for people who spend hours sitting at their desks, ergonomic chairs help improve posture and ease the aches and pains that come along with long hours of work.
They also have a sleek finish and come in various colors, so it will certainly add some aesthetic appeal to your office or work area.
Backpacks
Many people have written off backpacks due to how bulky and unfashionable they are, even though they are easily one of the most comfortable and practical ways of carrying your products around with you.
Luckily, backpacks have been making a comeback and are now back in fashion. With so many options to choose form, you're sure to find one that suits your needs