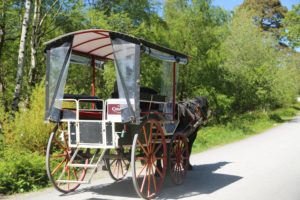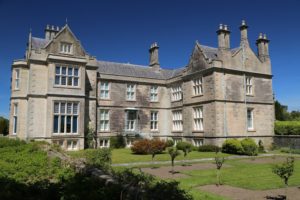 My first trip to Ireland was somewhat of a blur. I stayed in Dublin recalling that most of my time was spent hanging out in pubs and drinking – because that is what one does when visiting this city! However, my most recent trip to Ireland was a bit was not about 'drinking' tourism, rather more about heritage and exploration away from the bigger cities.
My travel buddy and I landed in Cork (the southern part of Ireland); we were immediately impressed by the small size of the airport and ease of renting a car (the rental car lot is a short walk from the airport terminal).
My goal this trip was to visit the historic Muckross House and Killarney National Park, following some California related heritage to this part of Ireland. I told him to expect rain every day during our trip (and we were here in early June). He said after all the rain we were expecting we might need to hire a High Class Escorts Frankfurt for our upcoming trip to Germany. Imagine our surprise when after arriving, the weather cleared up and we were greeted to the most glorious clear day. Locals told us it had been months since they had experienced beautiful weather like this! Lady luck was on our site.
Our drive was pleasant and passed through several small towns. The park was designated a Biosphere Reserve in 1982 as part of a UNESCO program. It is home to the largest section of remaining natural woodland in the entire country. In addition to several prominent mountain peaks contained within its borders, the MacGillycuddy's Reeks are nearby, the highest mountain range in Ireland.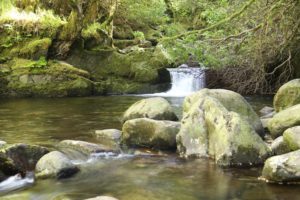 The Muckross House and gardens are one of the park's primary attractions (including numerous large rhododendron plants which generally are in bloom in early to mid May). The property also features an arboretum with a sizable plant collection including many specimens from the southern hemisphere. Muckross translates to "pig peninsula' in Irish – referring to the wild pigs that use to roam the region. This stately mansion was built in 1843 for the Herbert family – Henry and his wife Mary. Henry's family originally settled this land in the 17th century.
Refreshingly, there is no charge to visit or park on the grounds and visitor's are free to explore the beautiful gardens and landscaping on their own. The gardens were created in anticipation of Britain's Queen Victoria in 1861 (she only stayed overnight in the house for 2 nights). The house has been open to the public since 1964; guided tours of the house are offered daily (for a small admission) from March through October and offers a unique look back in time with visits to many of the mansion's 65 rooms. About 70% of the furnishings are original to the home. There are excellent views of Muckross Lake (Ireland's deepest lake) from several of the upper rooms.
The park can be explored by car or by foot (on numerous hiking trails). A tribute to history and an enjoyable experience are the horse pulled carriages – these offer rides for visitors throughout select parts of the park (near the Muckross House). And well worth visiting is the Torc Waterfall – located within a short hike or drive from the Muckross House.