Picture it…
Green rolling hills spanning the entire country, stunning coastal cliffs, and the most charming people in the world (even though you can't understand a lick of what their saying).
Welcome to Ireland, the perfect cycle destination for your summer vacation.
Getting There
Ireland's main international airport is located in Dublin on the east coast of Ireland.
When to Go
The best time to cycle Ireland is during the summer months of July and August when the weather is warmer and there is less chance of rain. Be prepared for rain though… you're in Ireland after all.
Cycle Gear
If you've planned a cycle trip to Ireland, you'll need a bike. When my husband and I cycled across Ireland in 2003, we boxed and checked our bikes on the airplane so we'd have them as soon as we got off the plane.
In order to box your bike for checking…
– Visit a bike shop to get a bike box. They generally have extras with the new inventory they bring in.
– Remove the handlebars, pedals, and front tire.
– Flip the handle bars around and pack accordingly.
You'll also need the follow equipment:
– Hex wrench set
– Tire levers
– Tire patch kit
– Pump
– Get a great Bike lock
– Lube and an cloth for clean up
– Bike lights with extra batteries
– Panniers
It's a good idea to purchase bike shorts with padding (sure wish I had that tip before our trip) and bicycle attire as it's lightweight, breathable and easy to pack.
If you're willing to rough it, pack a one-man tent, sleeping bag and pad.
Accommodations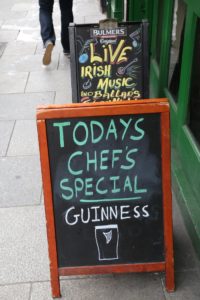 When we cycled Ireland we did not book any accommodations in advance, as we weren't sure how far we'd be biking everyday. Don't be alarmed, there are plenty of accommodations such as bed and breakfasts, hotels, and camping.
We found the Irish to be extremely hospitable and we even knocked on a few doors at night to ask if we could sleep in their cow fields… not the ideal situation but after a long day of riding, it doesn't really matter anyway.
The bed and breakfasts were my favorite. To be greeted each morning with a plate of fried eggs, beans, Irish bread, tomatoes and the occasional black or white pudding was a perfect protein-rich way to start the day. Far better than Wheaties in my opinion.
Bike Itinerary
Dublin
Since your landing point is Dublin, your first stop should be the Jameson Distillery and Guinness Brewery (can you tell what kind of cyclist I am?) which has an awesome sky bar with great views of the surrounding areas.
To the east is the ocean, to the south and west are mountains and to the north it's flat… You'll be heading north.
From Dublin, it's best to take a bus north to Newgrange instead of cycling to get away from the city traffic.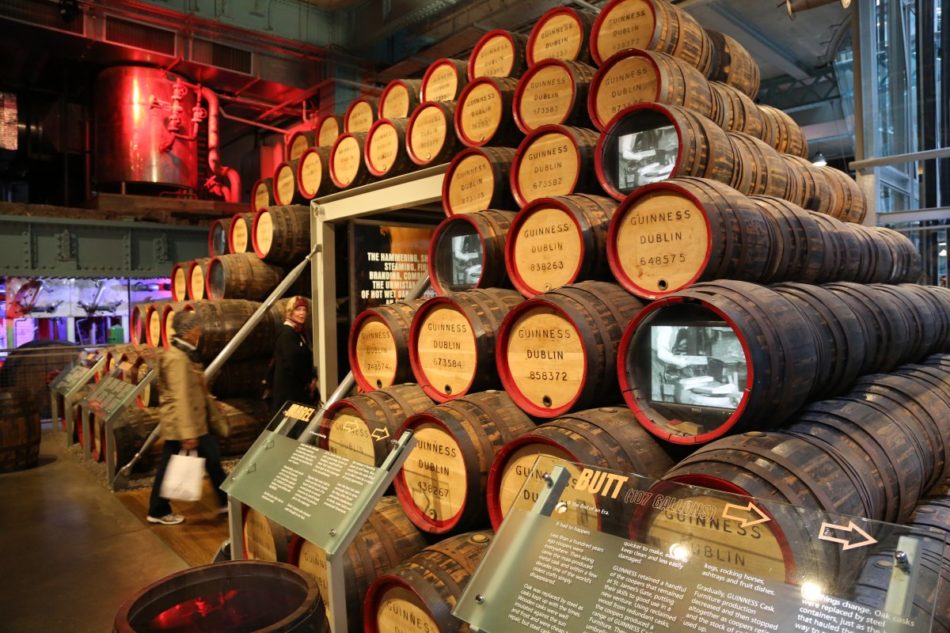 Newgrange
Newgrange is home to megolithic tombs that date back to 3,000 BC. During the winter solstice the sun rays enter the tomb to illuminate the inside. Roughly 200,000 visitors enter the tomb annually.
Slane
While not much more than your average Irish village, a few times a year Slane (Slane Castle to be exact) turns into a major rock concert grounds. Acts such as REM, Bob Dylan, The Rolling Stones, and of course U2 have played there.
Kells
What was once home to the Book of Kells (now kept at the Trinity College in Dublin), Kells is slowly turning into a communter community for Dubliners making the drive daily. However, the Abbey of Kells and its round towers dating back to the 10th century are worth a visit.
Mullingar
Mullingar is a larger village that attracts anglers from across the country due to the near by lakes of Lough Owel, Lough Ennell and Lough Derravaragh.
Athlone
Athlone is a beautiful village located along the Shannon River. It's also home to Sean's Bar, famed as the oldest pub in Europe according to the Guinness Book of World Records. There are also plenty of bike shops in Athlone if you need any repairs.
Athenry
Known for it's medieval castle build around 1240, Athenry draws quite a few tourist each year. The Athenry Castle walls are considered the best preserved in Ireland. Definitely worth a stop.
Galway
Home of the famous horse races (July), arts festival (July) and oyster festival (September), Galway is a bustling city on Ireland's west coast. There's plenty to see and do in Galway so take your time. Also, book accommodations in advance during any festival.
Clare
There's nothing quite like cycling up to the Cliffs of Moher as the loads of tourist buses whiz by. You'll feel like a champ when you reach the top of the 390 foot (120 m) sheer cliffs that drop dramatically into the Atlantic Ocean. Don't stand too close to the edge… people get blown off each year.
Dingle
Dingle is probably the most cycled location in Ireland as there aren't as many hills, the coast line is stunning and the music is enchanting. Enjoy.
Cork
Cork is an ideal place to switch gears and be a pedestrian for a while. It's the second largest city in Ireland and there is a ton of artsy stuff to watch such as music, theatre, and dance.
View this bike route in Google Maps.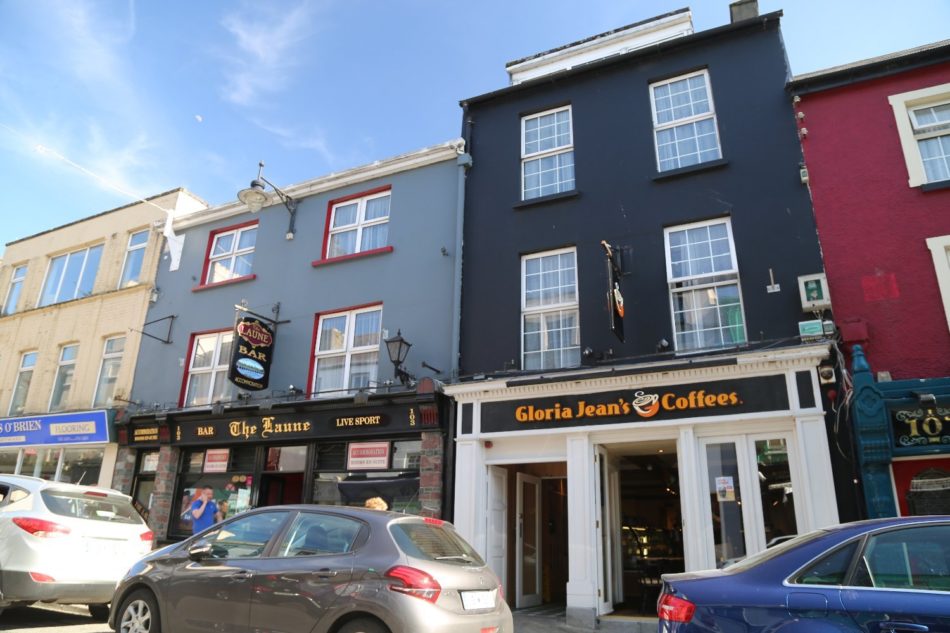 Notes & Tips
A word of caution… Ireland has a lot of hills which always seem to be going up. Be prepared.
Check out a peat bog if you can. They seem to pull out preserved stuff from the dinosaur days all the time. Kind of interesting if you're into that.
Warm your hands and feet near a peat fire. You'll notice the wonderful smell and lack of crackling that you get from a wood fire.
If you order a hamburger, expect a big ball of meat in a soup. You're in Ireland, not Mc Donalds.
Have fun, watch for cars, and get to know the locals… they are some of the most friendly and entertaining people we've met around the world.
Cheers!
Author Bio:
Darcie Connell is the co-founder of Trekity, a fun travel site, and Travel Blogger Academy, for people starting their own travel blogs.