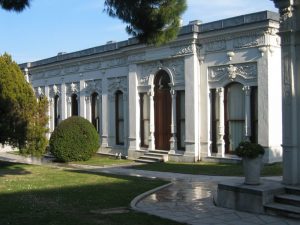 Nearly 5000 patients from around the world cross seas and borders every month to seek hair restoration treatments in the Eurasian city. Istanbul has excelled in the field to gain the title of the world's hair transplant capital. An achievement that does not fall short of extraordinary. However, there is not much that the public knows about the how's and the why's, and that is precisely what we will address today. Read along to learn the key elements that helped build the hair transplant industry in Turkey.
1- High quality of medical care
FUE hair transplants are low-risk minimally invasive microsurgery procedures. As a result, countries abroad tend to operate in clinic rooms without sufficient sterilization or emergency equipment. The simplicity of the surgery in comparison to say, neurosurgery, is not a reason to handle the procedure in a careless manner. In Turkey, however, and unlike many cities famous for medical tourism, clinics like Vera Clinic conduct the surgery in surgical rooms.
Having the surgery in standard surgical rooms may seem trivial; however, it reduces the risk of infection as well as provide a sense of security for patients knowing if any emergency, god forbid, arises it could be handled easily.
2- Affordable
Affordability of hair transplant and cosmetic surgery prices in Turkey receives polarizing reactions. On the one hand, some view the cost-efficiency as a once-in-a-lifetime opportunity that should not be missed. On the other hand, some find the low costs to breed suspicion and mistrust. The reaction of the latter is understandable seeing as we inherently associate quality with prices.
However, what those who praise the low costs and those who condemn them do not know is that the prices are low exclusively for tourists. When comparing the average yearly wages and the cost of living in Turkey, one would find that for locals and Turkish citizens the prices are exorbitant. It is indeed an opportunity for medical tourists to receive hair transplants in state-of-the-art facilities at around $2,500.
3- Cutting-edge innovations
For Turkey to maintain its title as the world's hair transplant attraction, it needs to deliver accordingly. Persistent hard work and creative minds have invented techniques to make the traditional FUE treatment a word of the past. Technologies such sapphire FUE quickly replaced conventional methods and spread like wild-fire among hair transplants centers.
Sapphire FUE utilized blades made of the sapphire stone which owing to their contradicting properties can be molded to create V-shaped blade ends that otherwise cannot be achieved. With steel, the blade tip has a curvature in the shape of a U-shape that requires more pressure to penetrate the scalp increasing the risk of damaging neighbor tissue. Moreover, the smaller V-shaped ending of sapphire knives allows for a faster pace of incision making and consequently more implantations per session. In addition, a more rapid pace means a shorter period which in turn means a shorter out-of-body period for grafts.
Contact us
For enquiries on hair transplants in Turkey, medical tourism, or sapphire FUE; Kindly book an online consultation session with a medical specialist to address all your concerns.