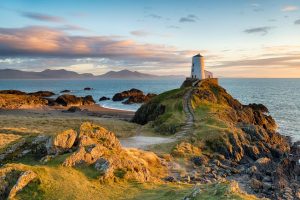 Many of the United Kingdom's most famous coastal resorts have enjoyed an upturn in their fortunes over the past few years.
Around the country there are seaside towns that had been allowed to decay, but significant levels of investment have sparked an increase in the number of people returning to them.
Read on as we look at four of our favourite seaside destinations to visit around the UK.
Blackpool
Blackpool's seafront has had a huge makeover during the last few years and the town is once again enjoying a massive influx of tourists.
Iconic favourites like the Blackpool Tower and the Pleasure Beach remain, but there are plenty of other modern attractions drawing in a whole new audience.
Live entertainment is at the core of Blackpool's rise, with places like Viva Blackpool offering visitors a similar experience to the show bars in Las Vegas.
Casinos are also enjoying a boom in the resort, with people using Ladbrokes poker promo code offers to boost their bankroll ahead of trying their luck at some of the UK's leading gambling establishments.
Newquay
Generally considered to be the UK capital of surfing, Newquay is still one of the most popular seaside towns in the country.
Located on Cornwall's Atlantic Coast, Newquay has been voted 'One of the nation's favourite seaside towns' in the prestigious 'Which Holiday Survey'.
Newquay is open all year and offers a range of top-quality attractions within easy reach, alongside classic events and exhilarating activities both in and out of the water.
It also features some of Cornwall's best beaches, including Fistral and Lusty Glaze, a popular aquarium, a boating lake and Trenance Gardens, with its picturesque rose walk.
Brighton
Travelling to Brighton is easy, as the city is just a 60-minute train ride from London and only 30 minutes from Gatwick Airport.
Discover attractions such as the Brighton Palace Pier, the Royal Pavilion and the brand-new British Airways i360.
Brighton is also home to a plethora of cultural delights as well as big name shops and hundreds of independent boutiques.
Make time to visit some of the nearby villages too including Hove, famous for its colourful beach huts and Regency architecture.
Southend
Southend offers all the classic delights that you'd expect from a bustling seaside town. It features seven miles of beaches as well as a wide range of top attractions.
The historic Southend Pier, the longest pleasure pier in the world, offers stunning views of the estuary you won't find anywhere else in town.
A day in Southend isn't complete without a visit to Adventure Island with its fantastic rides, or discover a world of watery wonder at Sea-Life Adventure.
For the more cultural tourist step back in time at one of Southend's historic houses, or wander through the colourful exhibitions at an art gallery.