I have traveled in the UK a number of times – usually short stop overs on my way to other parts of Europe – most often using London as my base for day trips to the surrounding regions. During my last visit, despite being miserably sick – I was able to explore Cardiff and even do some rock climbing in Brecon Beacons and explore an old coal mine.
But for all the times I've been to London I have not yet gotten down to Cornall (about a 6 hour drive from London with light traffic). Corwall is located in the extreme far south of England – and is certainly appealing simply based on the fact the region has some of the UK's more moderate climate. But there is certainly more then that. Cornwall holiday parks by the sea is a family friendly destination in Cornwall near the small but fishing port of Looe.
The property features a heated pool, nightly live entertainment and a bar. And the location is brilliant – within a very short drive of the beach. Offers a variety of lodging for a variety of budgets – from tent camping to RV hookups to Caravan holiday homes.
So aside from enjoying the more temperate climate, what is there to do in Cornwall?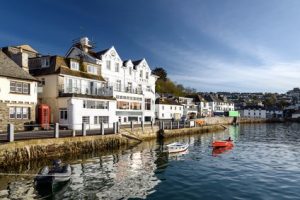 The region is popular with those seeking a variety of outdoor experiences. The region boasts some of the best rock climbing in the UK (although the limited rock climbing I did in Cardiff was certainly memorable). There are a number of hiking paths including the well-known South West Coast Path. One does not have to hike the entire length to get a glimpse of it's beauty and attractions including stunning cliffs, beaches, farms and tiny fishing villages.
The region is home to a number of ancient sites and ruins including the Tintagel Castle. This was the birthplace of King Arthur – with ruins dating back to between 400 and 700 AD. Also worth seeing are the Hurlers – a group of three small rock circles (similar to the look of Stonehenge but much smaller).
And like other parts of the UK, Cornwall has a rich and historic mining history dating back several thousand years BC. The most common metals included tin, silver, copper and zinc. Some of the mining activities/mines are open to the public including the Cornwall and West Devon Mining Landscape World Heritage Site (encompasses a number of old mining sites).