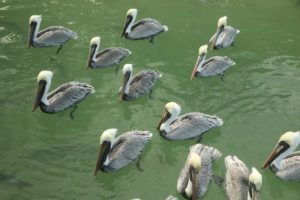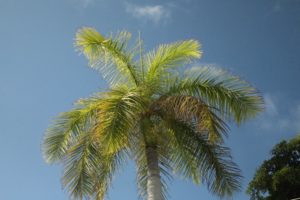 If you get lost among Abu Dhabi's towering buildings, don't panic; the city has far more to show than its iconic cityscape and gorgeous shopping centers. In and around Abu Dhabi, there are various parks and gardens to provide you with a much-needed respite from the daily grind and to reawaken your inner nature lover. Despite its location in the middle of a desert (which really is easy to forget at times), Abu Dhabi has a number of beautiful parks and gardens which are worthy of your time. Because the majority of these parks are public, they are even more available and affordable.
It's the ideal opportunity of the year to pack up some things, book your Etihad Airways ticket, and head over there for a unique and diverse experience. Make sure that you not only explore the busy city but go for a walk, catch up with friends, or enjoy a picnic in some of the best parks in Abu Dhabi.
Eastern Mangrove Lagoon National Park
This national park in Abu Dhabi, which is recognized as a biodiversity hub, is a guaranteed sanctuary for nature lovers, bird watchers, and adventure seekers. It is home to approximately 60 bird species as well as a wide range of plants and animals. All year long, it provides a variety of fascinating kayaking expeditions and other water sports (some of which demand additional fees). It's the ideal spot for those seeking some adrenaline and breathtaking sunset panoramas.
Al Fay Park
The 27,500 square-meter facility, which is located on Reem Island, is the city's first urban park designated to biodiversity, and it is home to 2,000 species of natural vegetation, including the UAE's national tree, the ghaf. In addition, the park has basketball, badminton, and football fields, as well as climbing walls and other activities to keep you occupied. We've tried it out a few times and can confidently say it's fantastic.
Umm Al Emarat Park

It's plain to see why this is one of Abu Dhabi's most famous parks. The large green area in Al Mushrif has much to maintain the whole family occupied for an entire day. The park's huge open green zones make it a perfect place for kids to play and families to picnic, and it's also a popular spot for recreational sports like yoga. It features an animal farm, botanical garden and shade structure, an outdoor gym, and the world's largest movable maze, among other attractions. There are fountains at the park's entryway, and a food spot with cafes and restaurants, including the renowned Home Bakery and Salt burger restaurant.
Khalifa Park
Take a walk through this large park, which has lush green meadows, a water feature, and a museum and aquarium! A family railway, maritime museum, shops, swimming pools, cafes, a man made beach, and a 10,000-seat open-air amphitheater are all available. The park's museum chronicles the region's history from before the discovery of oil to the present day, as well as displaying some early archeological evidence. The train allows you and your children to cruise through the park and admire the views. For further privacy, they have separate areas and pools for ladies and children. An Islamic garden has been sculpted in Arabian style, while a marine garden features plants and fountains for a flavor of local culture.
Family Park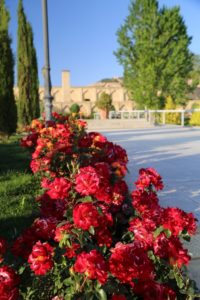 As the name implies, this Abu Dhabi park is a great place for families to chill together. A water park, a palm pool, a skate park, and basketball courts are among the five-play zones (each with its own distinct concept). This colorful and appealing park is likely to keep the kids occupied for hours. It also features a few food shops and grilling areas. A lighthouse and a water feature called "tranquility bay" are located in the center. This park, which is immaculately kept and peppered with green garden spaces, is also an excellent movie setting.
Many visitors to Abu Dhabi stick to the city's well-known landmarks, however, the city does include some of the most stunning parks and open spaces in the UAE. I hope that this list will help you create a unique experience in a green and open space in the desert.