Niagara Falls is one of nature's great wonders. It has three stunning waterfalls which straddle two nations and attract over 20 million visitors every year. People have gone over the falls in barrels and walked across it on tightropes but most just like to appreciate the views! With so many people arriving each year, it is no surprise the area has plenty of attractions including shopping, restaurants, shows and casinos. If you do enjoy a trip to the casino while on vacation, Niagara Falls has options on both sides of the border.
Niagara Falls, USA
On the American side, the Seneca Niagara Resort & Casino has everything you need to keep you entertained during your stay. There are over 600 rooms and suites, 10 restaurants, a range of shops and big-name entertainment acts in the evenings. The casino features over 2,500 slots and 80 table games including roulette, blackjack, baccarat, poker and craps. The resort is only 0.3 mile from the waterfalls, the Niagara visitor centre, and Goat Island. There is another Seneca resort just over 20 miles away in the city of Buffalo.
Niagara Falls, Canada
On the Canadian side, there are even more options. Casino Niagara features 95,000 square feet of gaming action spread across two floors. There are more than 1,300 slots and over 40 table games including blackjack, Mississippi stud, roulette, poker and more. There are also plenty of dining and entertainment options to help you unwind after a day enjoying the world-famous local scenery.
Nearby is the Falls Avenue Resort and Casino which boasts a gaming area in excess of 200,000 square feet. In that space, there are more than 3,000 slot machines and 130 table games including all the classics. The hotel offers 1,200 rooms spread across three buildings with views of the Niagara Falls and the city skyline. If you fancy playing casino games without even leaving your room, there are plenty of sites offering casino games for players in Canada including Wildz Casino which also offers an attractive welcome bonus for new customers. It also features Canadian deposit methods such as Interac and iDebit.
Other gaming options
As well as casino games, the Niagara Falls district also has a dedicated bingo centre. Delta Bingo and Gaming is located less than 2.5 miles from the falls and features traditional bingo, Tap 'n' play machines as well as a bar and restaurant.
Summary
The Niagara Falls is one of the most visited destinations in the world and since 2016 has featured new night-time illuminations.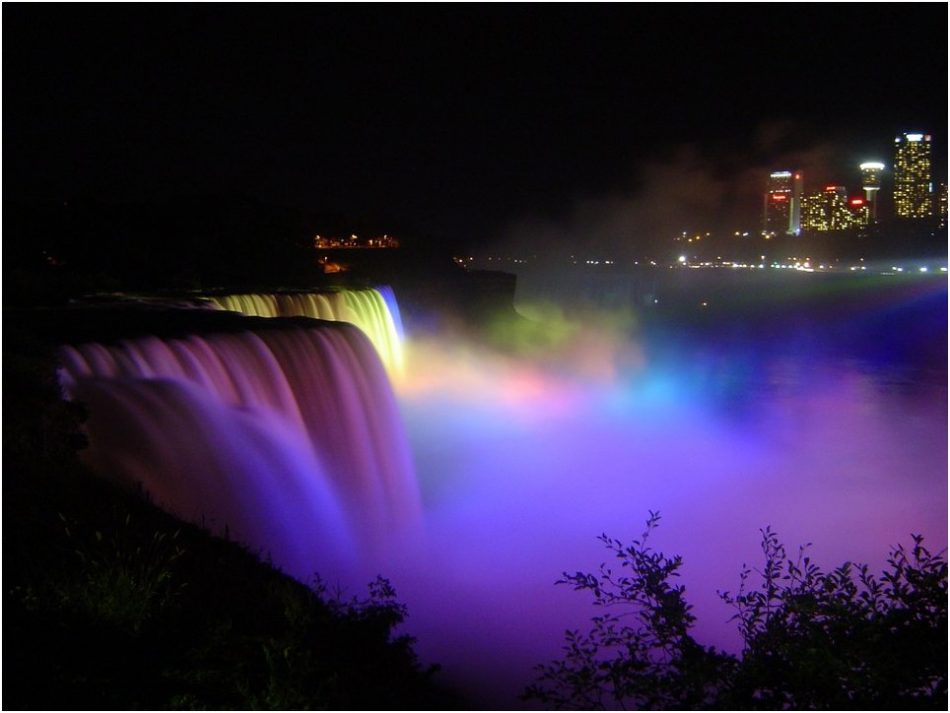 The surrounding area caters for visitors of all tastes. It has all the gaming options a casino fan needs and also provides some Vegas-style entertainment to go along with it. What's more, the hotel accommodation provided is of a very high standard so luxury travellers should feel right at home. If you are planning a longer break, the city of Toronto can be reached in 1h30 on public transport or in 1h15 by car and offers a wealth of entertainment as well as plenty of cultural sites to visit.