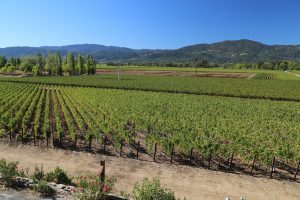 One of the most popular choices of wall décor is a photo frame. In almost all homes you can find personal photos hanging on the walls. Even today it is one of the most sought-after wall decorative items and why shouldn't it be, as it shares your memorable moments. However, it has many shortcomings, such as it damages your wall and leaves mark on it with nails or screw, size, style, etc. Keeping this in mind, a new way to celebrate your special moments has been introduced that doesn't have the drawbacks of the photo frame and this is none other than Wallpics.
What is Wallpics?
Wallpics is not a photo frame as this is not a frame but the photo itself developed in such a way that it makes your home look beautiful. That is why it is gaining popularity as one of the finest options for wall décor. Technically, these photos are customized tiles that can be pasted on the walls and can be designed with respect to the size of a room.
iTunes: http://itunes.apple.com/us/app/wallpics/id1294085580?mt=8
Google Play: http://play.google.com/store/apps/details?id=com.wallpics
Instagram: http://www.instagram.com/my_wallpics/?hl=en
Facebook: http://www.facebook.com/wallpicsapp/
Visit Wallpics Website: http://www.wallpics.com
What makes Wallpics unique and different from Photo Frame?
A photo frame is a frame in which you place the photograph and then make it hang on the walls or keep it on any shelf. This is not a snap but a frame in which you put a photo. There are many other things that make Wallpics different from a photo frame and you are advised not to take both as a synonym. Here some of the prominent differences have been discussed:
It is a photo that could be pasted directly on the wall
The unique feature of Wallpics that makes it different from a photo frame is that it is a set of photos which you can stick on the walls of your home. You just need to place the order for Wallpics and once you receive it you only need to stick it on the wall. You do not need to take any extra effort and look for other things in order to hang these photos on the wall. It is fun to place Wallpics on the walls making it a customer-friendly and simple to.
It is designed to the shape that meets your requirement
Everyone wants to opt for wall decors which are designed in accordance with your walls. However, such decors are difficult to find, but when you have Wallpics you do not need to worry. It is not like a photo frame which has a fixed shape and size. Wallpics are customized, so you can bring changes in the photographs according to your requirement.
It takes care of your wall
The special sticky substance present on Wallpics makes it simple to put on the walls and even when you take it off, you do not have to struggle. It ensures that when you peel it off it doesn't come with wall paint and thereby making it indispensable for you to either conceal the wall or get it renovated. Both these things are really something which you must avoid. Furthermore, unlike a photo frame, you do not need to hang it with the support of a nail or a screw. This way your wall remains free from any type of damage.
It leaves no mark so moving it is easy
You must be thinking, one can move a photo frame, but how would one move this Wallpics. Interestingly, Wallpics can be moved around easily and in a far better manner than a photo frame. As aforementioned, the sticky material present on Wallpics is such that it leaves no mark and is not only easy to sick but also easy to remove. This way when you try to move it from one wall to the other, then it creates no problem for you. In fact, you also remain free from the tedious job of drilling a hole every time when moving these photos. You are ready to use these customized pictures multiple times, thereby making it a better option than a photo frame.
It makes you free from developing the hard copy of the photograph
When you plan to place a photo frame, then this means that you need to get a photograph developed. This means firstly, you will buy an attractive photo frame and then spend money on getting the photo developed. However, when you choose Wallpics, you are free from this work. You just need to upload photos on Wallpics app and place your order. You will receive the customized pictures easy to stick on the walls at your doorstep.
It is available in a new style
Wallpics are available in a new style which is different from the photo frames. It ensures you do not waste your time on things that are not really necessary, such as getting the photos developed, drilling holes in the walls, etc. Also, it is a new way to place your photos on the walls in different ways.
Here is our Wallpics Photo Tiles on Google Play, you place the order of at least three photos. This is known as a set of three photos and you can add more photos if you want to. This way you can make the photos get horizontally, zigzag way or vertically placed.
Top Instagram Influencers for Wallpics
Celebrities:
https://www.wallpics.com/celebrities
1. Brandi Cyrus
https://www.instagram.com/brandicyrus/?hl=en
2. Corrine Olympios
https://www.instagram.com/colympios/?hl=en
3. Sean Lowe
https://www.instagram.com/seanloweksu/?hl=en
4. Shannon Beader
https://www.instagram.com/shannonbeador/?hl=en
5. Jenna Compono
https://www.instagram.com/jennacompono/?hl=en
6. Jess Southern
https://www.instagram.com/jesssouthern/?hl=en
It gives your home a trendy look
This new way of placing pictures on your walls make your home not only look elegant and beautiful but also trendy. This is something which is innovative and will give a unique look to your home. You do not have to carry still the boring look of a photo frame and with Wallpics you can try something that defines your chic personality.
Conclusion
You must download Wallpics App to place the order for wallpics, as this is a cost-effective way of decorating your walls in the house. It ensures that your money does not get wasted and you garner compliments for all your guests and visitors. This is one of the reasons why Wallpics have been designed in such a trendy manner.