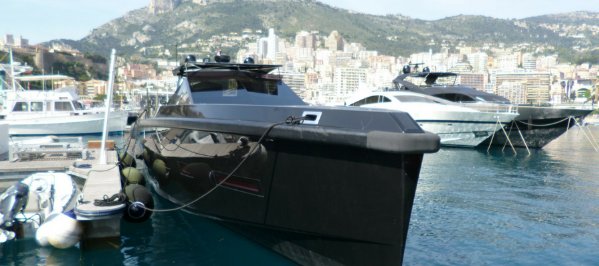 You would need a magnifying glass to find it on a map of the world, but the tiny European principality of Monaco, and specifically its capital Monte Carlo is hugely evocative to people from all walks of life.
Followers of celebrity gossip know it is the playground of the rich and famous – its marina contains scores of multi million dollar yachts, and from Grace Kelly in the 1950s to Kim Kardashian and Beyonce today, it has always been the place to be seen.
Film buffs know it as the backdrop to the most famous and long-lived movie franchise of all time – the original Casino Royale was based on Monte Carlo casino, and the Daniel Craig movie was filmed there.
And for sports fans, the Monaco Grand Prix is the highlight of the Formula One racing season. The fact that the narrow streets are completely inappropriate for racing seems not to matter, and certainly doesn't diminish the popularity of the event.
For these reasons and more, a trip to Monte is something not to be missed. Here are some of the things to experience when you get there.
The world's most famous casino
No other casino in the world can boast such a level of fame that it has become synonymous with the city itself. When you mention "going to Monte Carlo" most people will immediately think of the 150 year old building that stands proud in Casino Square. Over recent years, online casino games have brought slots, blackjack and roulette to a whole new audience, but this will give you an opportunity to put on that dinner jacket or little black dress and try out those skills in a more traditional environment.
Even if gambling is not your thing, the casino itself is still an experience that you shouldn't miss. And car buffs will love to spend an hour sitting outside one of the cafes on Casino Square watching the non-stop parade of Ferraris, Lamborghinis and Bentleys going by.
The Royal Palace
When Grace Kelly retired from acting at the age of 26 to take up her new role as Princess of Monaco, she must have wondered what she was letting herself in for when she first glimpsed the Royal Palace. From the outside, it looks more like some kind of sanitorium, but don't let that put you off. Step inside, and you are greeted by some of the most flamboyant frescoes and décor you will ever see.
Jardin Exotique
For such a small place, Monaco has a lot of gardens. One you really shouldn't miss is the Jardin Exotique, located high on the cliffs. Sturdy footwear is essential, as it is something of a climb to get there, but it is well worth the effort. The cacti seem out of place, and you could almost think you had stumbled into New Mexico, were it not for the spectacular views across the Mediterranean Sea. Entry to the garden also allows you access to a cave featuring impressive stalactites and stalagmites, as well as a museum of prehistory.
Oceanographic Museum
On glimpsing this ornate neoclassical building perched on the cliff edge, many visitors mistake it for the Royal Palace. It is truly vast, so allow yourself plenty of time. The aquarium alone has lots to see, and the recently added Tortoise Island provides an opportunity to see turtles and tortoises in their natural environment. Even better, it has a play area, so is an excellent place for the kids to run around in safety and the adults to sit and catch their breath.
Monte has something for everyone
It might be the playground for the rich and famous, but anyone and everyone can find something to do in Monte Carlo. Make sure you add it to your list on your next European tour!