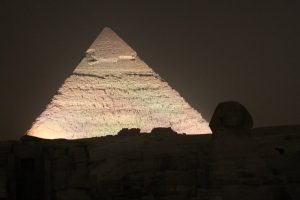 As bucket list destinations go, the Pyramids of Giza are a feature that will appear in most people's Top Ten. That's as it should be – The Great Pyramid is the oldest Wonder of the World, and the only one that can still be seen and touched to this day. Hardly surprising, then, that the Pyramids attract almost 15 million visitors every year. Planning on joining them? Here's all you need to know.
Dress appropriately
If your sole experience of the Pyramids to date is playing Tomb Raider or the Book of Dead game on your smartphone, then you need to think more Rich Wild than Lara Croft in your choice of attire. For one thing, there's plenty of walking involved, and if you plan to do a camel ride while you are there, closed shoes are essential.
Secondly, respect local culture and dress modestly as well as sensibly. That means no short shorts (applies to the men as well as the women) and generally keep the exposed flesh to a minimum, as you would visiting any Middle Eastern location. Loose fitting clothing that is comfortable and light in colour is the order of the day, and don't forget your wide-brimmed hat.
Get a private guide
15 million tourists heading for one spot in the desert means there are plenty of tour guides available. Unfortunately, there are just as many opportunists who are only interested in emptying your wallet. To make sure your visit to the pyramids is one to remember for all the right reasons, a reliable and trustworthy private guide is the best investment you can make.
Arrange it in advance through a reputable travel agent. You will not only have someone to show you the sights, he will also deal with getting you through security, keeping the endless parade of sellers from bothering you and even acting as your own private photographer.
Time your visit carefully
There are three things to consider here: time of the year, time of the week and time of the day. Let's look at each in turn:
Visit the Pyramids in winter, ideally in December, when the weather is at its coolest. The Egyptian desert is not somewhere you want to be in the height of summer.
Go on a Friday. As a predominantly Muslim country, Friday is the day of rest, so the Necropolis is a little less hectic then than the rest of the week.
Get there early. Aim to arrive at around 8:30. Not only will you beat the crowds, it will also be a little cooler.
Take plenty of water
Even early on a Friday morning in December, be prepared for the fact that it is going to be hot and you'll be doing plenty of walking. The last thing you want is to spend the day battling nausea or headaches due to dehydration.
Of course, there will be no shortage of sellers offering bottles of water, but the safest bet is to take it with you from the hotel in the morning. Pack twice as much as you think you'll need and have it in a backpack, Rich Wild-style.