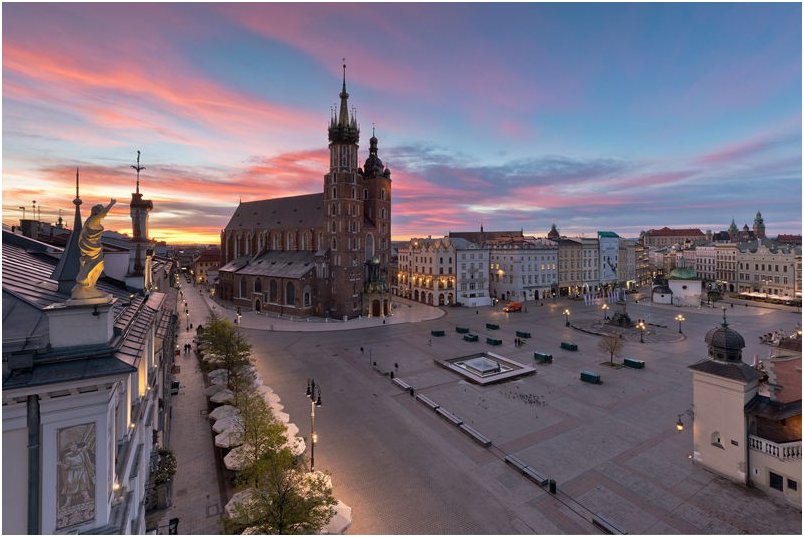 If you are looking for destination for your next holiday Krakow is an amazing idea. On the Internet you can find dozens of 'where to go', 'where to eat' 'what to do' and beautiful photos of that city, which make you want to visit it just now.
Beautiful architecture, great monuments, delicious Polish food and the vibe is how you can describe Krakow in one sentence. There is so much to do here, so much to see that once to get here you will be waiting for another occasion to get back.
If you are planning your trip to Krakow, or you just want to learn something more about the history of that city go and find some more information here. And now I invite you to read my own guidebook to help you explore the Royal City of Krakow.
How to get to Krakow – Airport?
From lots of the cities from all over the Europe you can get to Krakow by plane. Flights from European and not only cities fly here every hour and if you buy tickets few months before your trip, they can be really cheap.
While buying tickets you basically have two option:
• Buying ticket to Krakow
• Buying ticket to Katowice
Krakow Airport is located around 20 kilometers from the city center so really close and you also won't have any problem with getting to the place of your stay where you can travel by train, bus, private transport from the airport to the city center.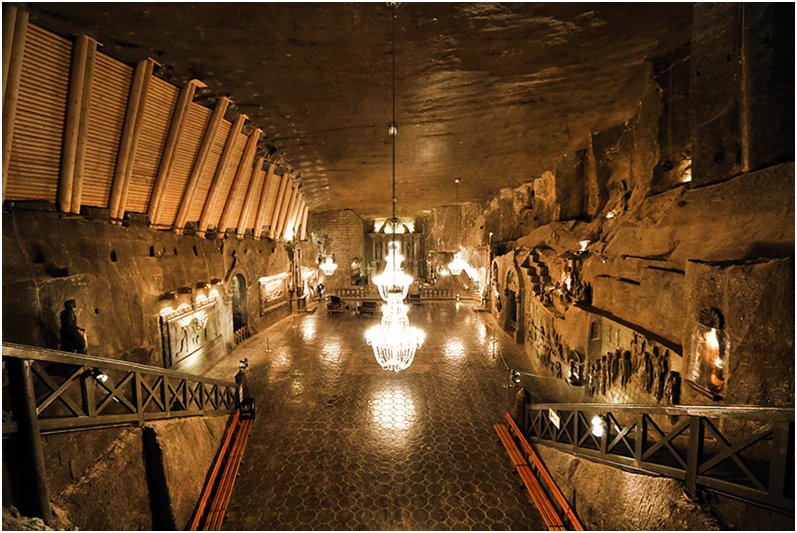 Same options you have while travelling from Katowice Airport, but be aware that this airport is located 100 kilometers from Krakow, and airport is located more far away from the train station. But still you can choose private transport from Katowice to Krakow, which is more expensive but still much more comfortable and it is the quickest way to get to the place of your stay.
The alternative way to get to Krakow is travelling by train. Krakow has good rain connections and if you want to get here from Berlin, Vienna, Prague, Budapest, Lviv or Bratyslawa to can choose direct train.
You can also travel by bus, which is the longest way to get to Krakow, but you still can get here by bus from: Vienna, Budapest, Prague, Berlin, Hamburg, Munich, Cologne, Venice, Amsterdam, Kiev and Odessa.
Exploring the city: Old Town and Wawel Castle
I started my trip with admiring Old Town just by going through charming streets and looking for a place to get a coffee and feel the vibe of the city. On the Main Square you will find dozens for beautiful cafés and restaurants with outside tables so you can sit and just watch how life here goes.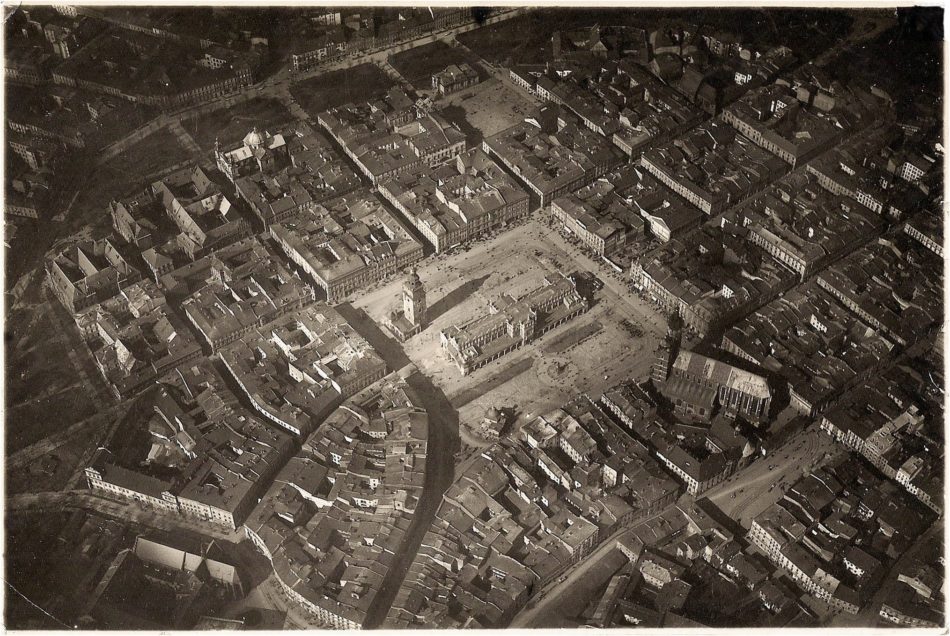 Of course, I didn't spend whole day just on sitting in the café and I did some sightseeing. There are two main monuments on the Main Square: St Mary's Church with a breathtaking altar by Wit Stwosz and Krakow Cloth Hall. On the upper floor of Krakow Cloth Hall I found division of National Museum which holds the largest permanent exhibit of 19th-century Polish painting and sculpture and it is absolutely remarkable.
Walking from the Main Square through Planty Park I got to the most famous place in Krakow which is on almost every photo on the Internet – Wawel Royal Castle. It is the one of the largest castles in Poland which represents nearly all European architectural styles of medieval, renaissance and baroque periods.
Whole Wawel Hill with castle and cathedral make an amazing impression and it attract tourists from all over the world so especially during high season queues to the particular attractions are really long. To the Wawel Hill you can get without any ticket but if you want to see one of the exhibitions such as Crown Treasury and Armory, Royal Private Apartments, State Rooms, Oriental Art or Royal Gardens or Cathedral you must buy ticket.
One day trip out of town
Because I didn't have much time in Krakow, and I wanted to see both of this place I decided to buy guided tour for Auschwitz-Birkenau & Salt Mine. Because it was a guided tour it took my just one day to see both of this place which I won't be able to do on my own, and I have learned much about Auschwitz and Salt Mine also.
Auschwitz-Birkenau it's one of the most popular places to visit when you are in Krakow (if you can say 'popular' about place like this) and hundreds of tourists and families of the victims came here every year. Thanks to the fact that I was on guided tour I've learned so much about history of this terrible place.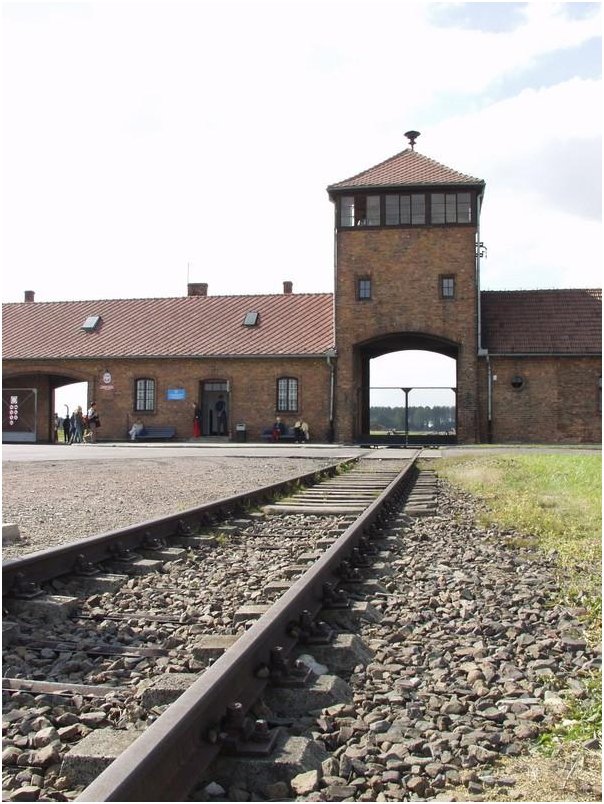 Auschwitz is the largest former Nazi concentration camp and has become a symbol of terror of Holocaust and cruelty of World War II. Is is one of the most important Holocaust memorial sites. Auschwitz- Birkenau as a Nazi concentration camp was established by Germans in 1940 and during five years of operation, it took the lives of over a million of victims mostly Jewish but also Russian, Romani and Poles. Before the liberation of Auschwitz-Birkenau in 1945 Nazi authorities tried to destroy evidence of genocide but after the war Polish government decided to restore Auschwitz-Birkenau and turn it into museum and memorial place. Now, Auschwitz is at UNESCO list of World Heritage Sites as the only one of the Nazi concentration camps.
While going to Auschwitz you just have to remember one thing – it is not a touristic attraction. It is a symbol of terror and memorial place where not only tourist came but also families of the victims of Holocaust and World War II. But it is still place that everyone should visit just once to get to know and see this history.
After Auschwitz tour we get to Salt Mine in Wieliczka which is incredible. Wieliczka Salt Mine was established in 13th century what makes it one of the oldest in the world. Nowadays salt is no longer mined in Wieliczka but it is an original tourist attraction You can explore this extraordinary place in two ways – you can choose standard touristic route or miners' route.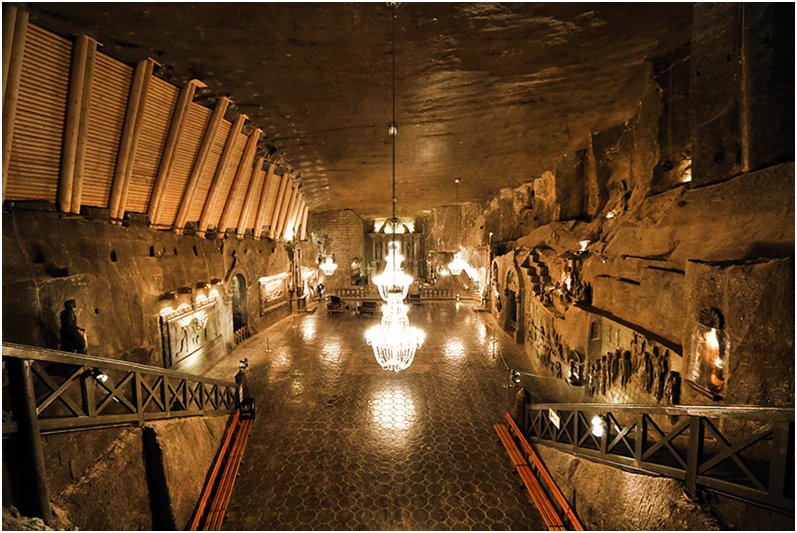 On the touristic route you will admire underground landscapes, amazing chambers and the unique underground St Kinga's Chapel. You will also learn something about mining tools, machines and methods of salt extraction and how it was transported it the past.
Salt Mine attracts lots of tourists so often there are queues to the entrance, but because I was on guided tour, I didn't have to worry about it. There are lots of offers for guided tours so you may find something for you.
Polish food
I just had to say few words about how Polish food is delicious. While being in Krakow you should definitely try traditional Polish cuisine. I won't recommend any particular restaurants because there are so many of them, but while looking for place to eat look for one of the Milk Bars which were very popular during communism and where you can find traditional pierogi or milk soup.
Also, during your stay go to Kazimierz district and try famous Polish street food – Zapiekanki from Plac Nowy. You will absolutely love it! It is toasted bread with toppings and sauce, and it is absolutely delicious.
Krakow is a perfect city for you next weekend or holiday destination. It was great monuments, lovely people, delicious food and everything you need from your city break destination. There are also plenty of events during whole year which you can find here.