I first became enamored with all-inclusive resorts two years ago. There is something incredibly liberating about knowing everything is all taken care of in advance. No need to budget your dollars over the course of a vacation. No need to even carry around a wallet. It takes an element of stress away allowing your vacation to feel like a royal experience. My most recent all inclusive experience took place at the Park Royal Cozumel.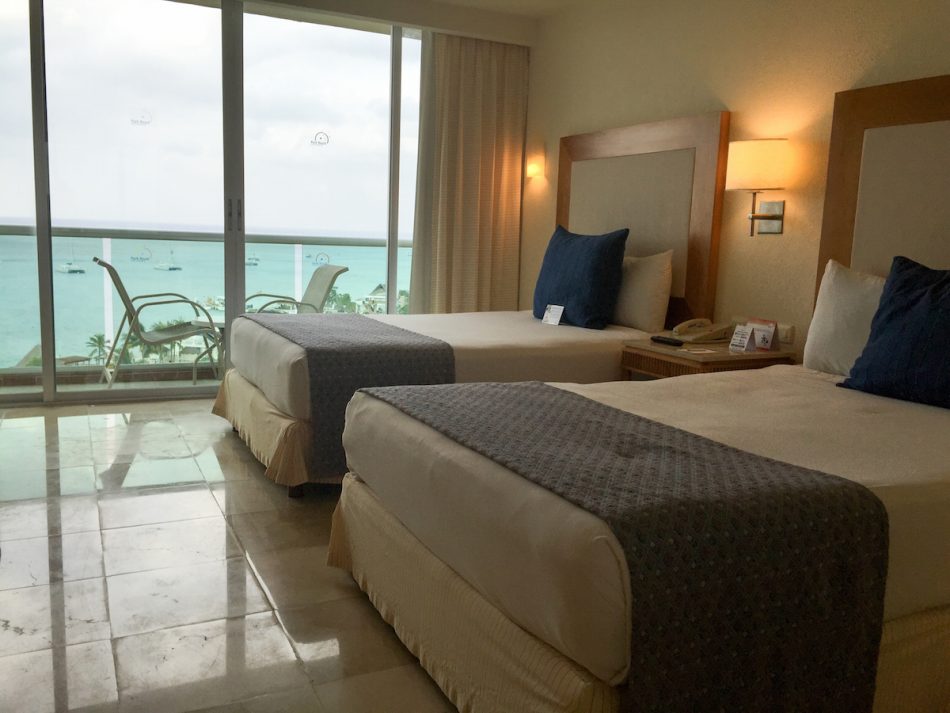 Arriving at the Cozumel airport I was transported to the resort. Four wheelers, dirt bikes and scooters whizzed by as we drove down colorful streets, past open air vendors and finally made my way along the coast line to the Park Royal. With it's driveway perched atop a steep hill the resort offers a grand entrance with a breezy patio hosting a seating area, concierge and check-in desk. Check in was a breeze and before long I was settled into my room. A spacious marbled area with a private patio, comfortable beds and a tiled shower. It was fairly standard for a 4 star resort, and that isn't to sell it short.
First thing on my agenda? Filling my belly with food. Something that's easy to do at an all inclusive. The Park Royal offers two snack bars, 5 beverage bars, a buffet style restaurant serving breakfast lunch and dinner in addition to two dinner-only (reservation recommended) options. Since it was lunchtime I hit the buffet to find a variety of fresh fruits, rolls, pastries, desserts and authentic mexican cuisine. My stomach was happy to fill itself and I was happy to find that almost everything – right down to fresh baked goods – are made in house.
Once my appetite has been satiated it was time to satisfy my curiosity. What would I be doing this week? It turns out the facility offers more than a few options to pass the time. There are non-motorized water sports like snorkeling, swimming in one of three pools, an ampitheater with live shows, a volleyball court and more all of which are family friendly. Kids have even more options with a Childrens pool, Kids Club, and fun daily activities like towel origami!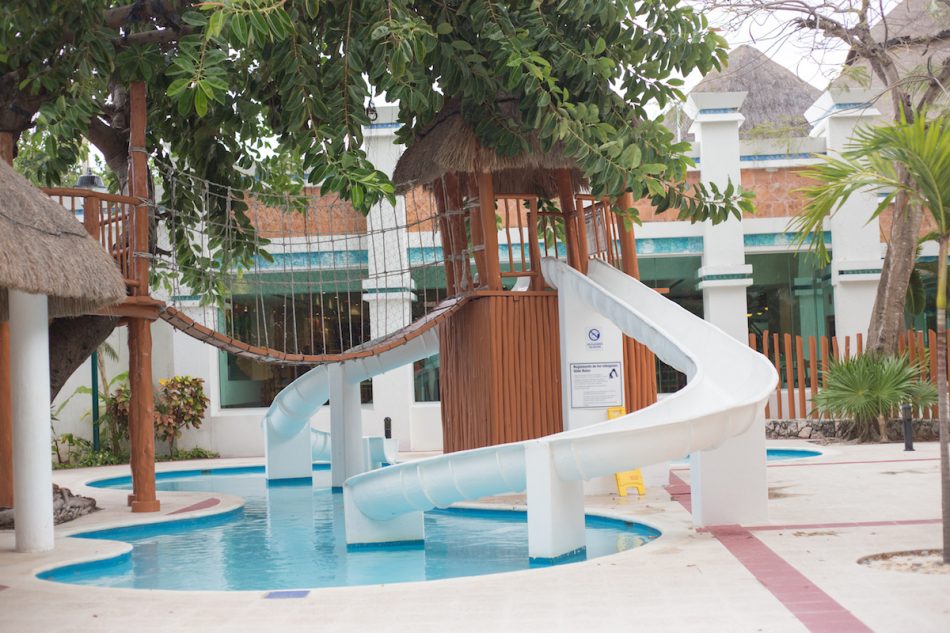 The gorgeous turquoise waters and snorkeling opportunities were two of the biggest draws of Cozumel for me, so of course I spent considerable time in, on or near the water. Snorkeling was one of the first items I checked off my agenda; each guest is permitted one hour each day of free snorkeling gear. Park Royal boasts a private beach nestled inbetween it's two infinity pools with swim up bars. Along it's sandyway are rows of lounge chairs shaded with umbrellas.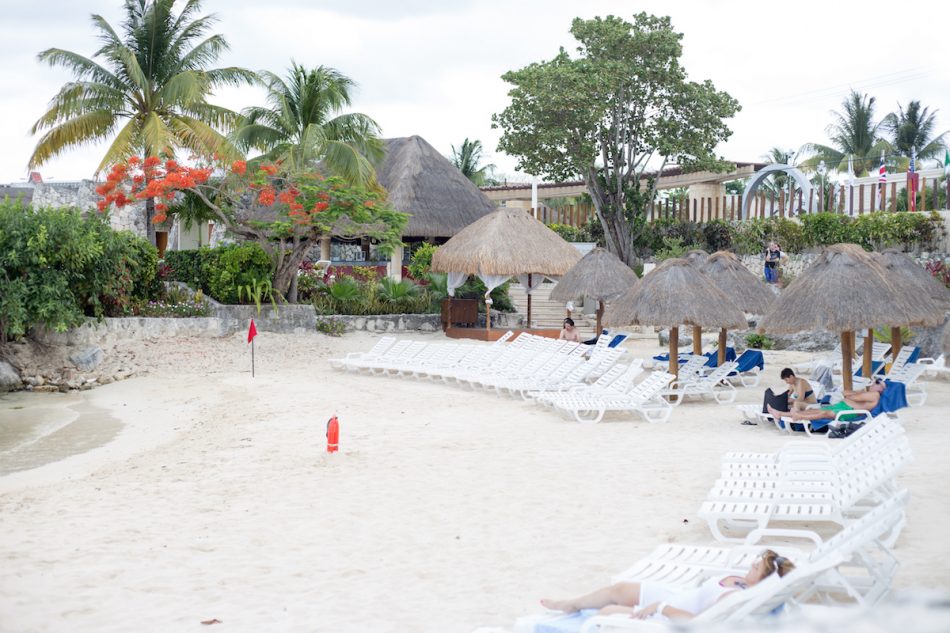 It's there that I found the beautiful turquoise water I had been promised, hosting a treasure trove of exotic fish. I also had the unique opportunity to go snorkeling in one of the most raved about locations, El Cielo and Paradise Reef. There the turqoise waters became even more exquisite and the fish more exotic.  Other afternoons I spent lounging poolside alternately reading a book and gazing out at the ships coming into dock or swimming laps in one of the infinity pools to keep cool.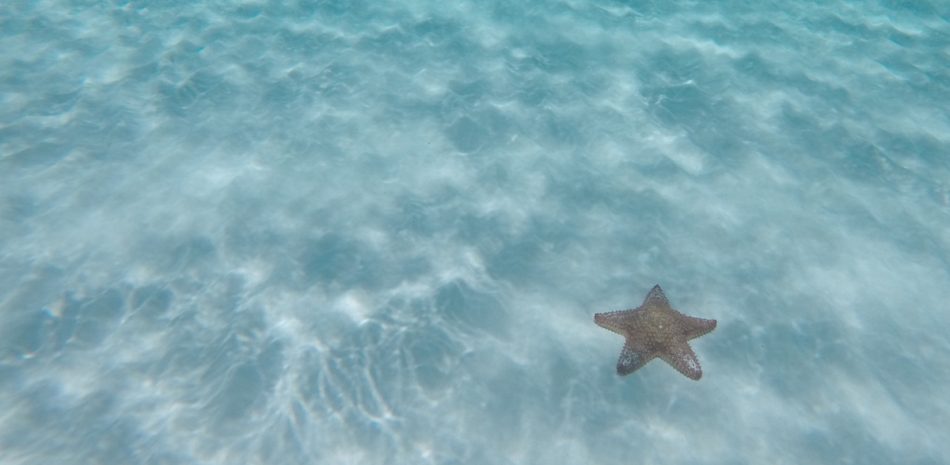 But I was in a new land after all and couldn't spend all of my days at waters edge, there was exploring to do! Park Royal is conveniently situated along the water but also close to shops, restaurants and markets. At the city center I found a variety of handcrafted items as well as those clearly meant for tourist. A small tip? Be prepared to haggle and learn a few phrases of spanish ahead of time. Additionally, unlike other parts of Mexico, Cozumel relies almost solely on tourist so you wont find the rock bottom prices you so frequently hear about. Instead things are fairly on par with that of the US. In addition to shopping within the island itself it's also a short ferry ride to Playa del Carmen, a highly popular shopping destination for tourist. Other fun attractions include taking guided tours of ancient Mayan Ruins and tequila tasting at Jose Cuervo.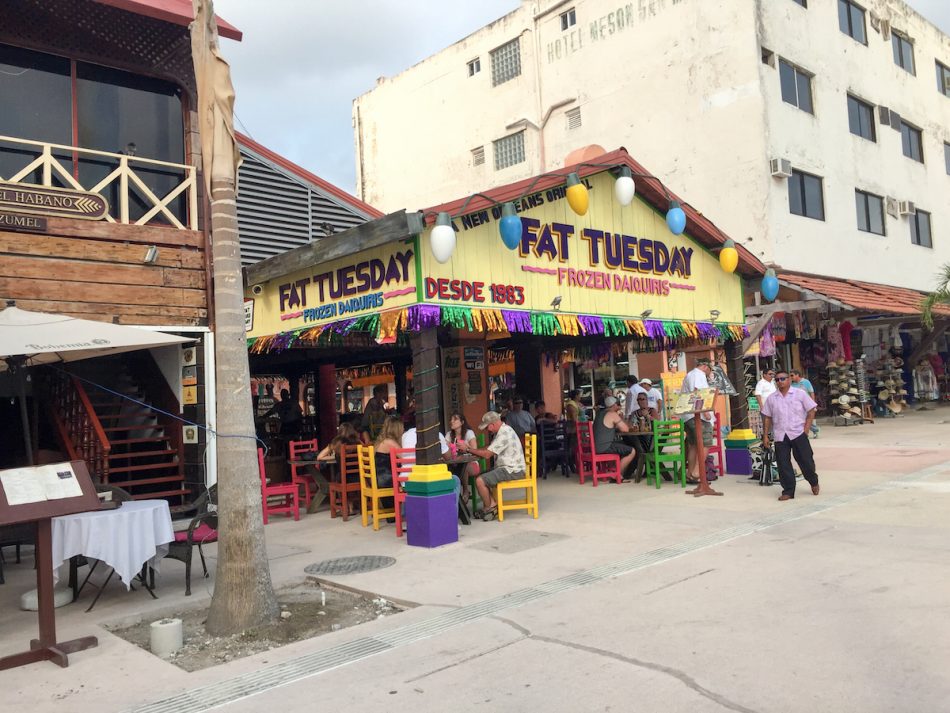 It's intimate size makes Cozumel small enough that even inexperienced travels may feel confident traversing it's path but large enough that a family won't find themselves with a shortage of things to do over the course of aweek. While The Park Royal with it's all inclusive amenities, convenient location and great hospitality make it the perfect location to spend your vacation in Cozumel.
Disclosure: My trip to Cozumel was made possible by Park Royal Cozumel. My opinions and perspectives are totally my own — as always.