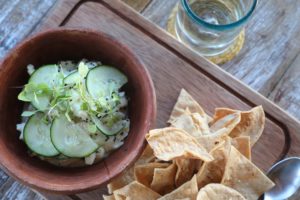 The world we live in is a beautiful place with lots of exciting things to offer humans. Many people are so busy at work that they hardly have time to schedule a vacation. However, unknown to many people, taking the time to see the world and the beauties around, you can reward yourself with fantastic benefits.
You can get all the help you need with China visa at visaexpress.com
Here are five reasons your life will be better if you adopt traveling as a hobby.
1. You get to Make New Friends.
Travelling will ensure that you meet a new set of people of a different color, race, tribe, religion, and nationality. There is a huge chance that many of these people welcome strangers and be fascinated to see you.
They will be keen on helping you around, helping with the language, and forming bonds and relationships that will last beyond the trip. Traveling indeed can bless you with a new friend, which makes you appreciate humans' basic inherent goodness.
2. Good for health
Traveling benefits physical, mental, and emotional health.
Physically, traveling is good as it could involve hiking, which will stretch your joints and muscles. Carrying heavy bags is suitable for your waistline as it can help burn fat.
Your digestive system will even be excited at the idea of trying various native cuisines, which are sometimes healthier than the junks some people take in their native country.
Mentally, traveling releases stress as you get to appreciate nature and the beautiful historical figure present in your destination.
3. Traveling for Fun and Adventure
Adventure is fun since it involves leaving your home and exploring the wonders of nature. When done in a group, an adventure can be the best thing to happen to you. It can be by the land, sea, or even in the air.
An adventure takes you to new places and opens your eye to beautiful things you never thought existed.
4. It Helps You Develop new Skills.
Traveling takes you away from the comfort of your home. As a result, you need to be on top of your game to survive many situations you will face. This might involve developing new skills or improvising to counter various conditions.
The skill can be as simple as learning how to start a fire like our ancestors did, learning how to read a map, planning a route in the forest, learning the basics of a new language, etc. You might even have to teach English in some poor Chinese village or participate in a community project.
The skills you develop will stay with you, and you will be pretty satisfied and amazed at the things you can do.
5. It helps you learn Gratitude.
When you visit many new places, it helps you appreciate your life and everything you have. Your trip might involve coming across people not as rich as you. When you see the quality of life of many people and the satisfaction and happiness they live and enjoy the little they have, it teaches us that little thing in life matter and that we should be appreciative of everything God has blessed us with.
Conclusion
There are many incredible ways traveling makes you a better person. Make sure to make it part of your to-do list in 2021. You will be amazed at how impressive your life will change.