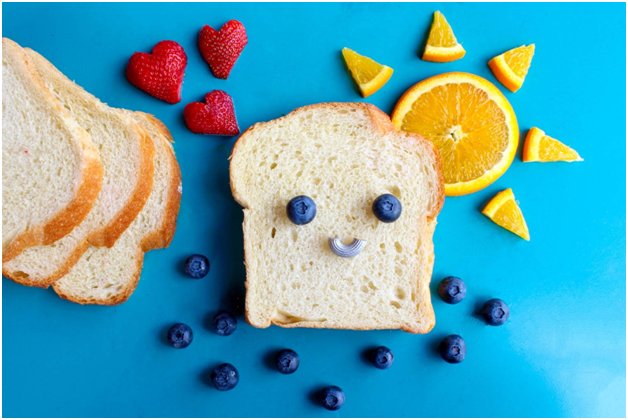 Humans are like Ants. We can eat anything. Just ask the people who live in America and East Asia.
In fact, you'll find foods in this world that seem like sprung from Satan's own cookbook. Not just that such food exists, but that people would actually stick this stuff in their mouths without a gun to their head. Suppose that, you have to write an essay on the weird or unusual dishes of the world.
In this article, I am going to let you know some unusual dishes of the world that are so weird as well.
Maggot Cheese, Sardinia
Whilst inheriting the Italian love of cheese, Sardinian's have gone to some extremes. One of Sardinia's national food is a rotten cheese (casu marzu) bug-ridden with maggots – the worms themselves become full of cheese fat and are considered quite luxurious.
It is one of the unusual dishes for the people of Italy. In most cases, it is hundred years old and people of Sardinia are proud of making this dish. If you are a food lover, then you should taste it at least once in your entire life.
Birds Nest Soup, China
Bird's nest soup is controversial for many reasons (for me it's controversial for the sole reason that it costs around fifty bucks for a bowl of tasteless soup!). For one thing, over-harvesting of the nests endangers the sparrows that produce them (the nest is actually made from the bird's salvia, which is what the soup is all about sorry to say). For another, many men have died over the years from falls while harvesting them.
As intimated, they are found on very high, sheer cliffs, cliffs that often actually lean toward the sea rather than away from it. The harvesters are unable to use ladders due to both the height and gradient of these cliffs and must use ropes. Although accidents are worse in Indonesia than Thailand, as a whole they are still high enough to represent a source of protest.
Rocky Mountain Oysters
These are the testicles of a bull or sheep. How did bull testicles end up with the name "rocky mountain oysters"? Because of their association with the prevalent cattle industry in the Rocky Mountain region, and because they bear a passing resemblance to raw oysters. Usually, they are prepared by being peeled, washed, rolled in flour and pepper, and fried in a pan.
Black Pudding
Black pudding, blood pudding, or blood sausage is a type of sausage made by cooking blood-most commonly pig or cattle blood–with a filler until its thick enough to congeal when cooled. The filler can be grain-usually oats and wheat–, as well as raisins, nuts, and figs. Some chefs use onions, pork fat, and breadcrumbs. It's the same texture and firmness as other sausages.
Chitterlings
Chitterlings, chitlins, or chitlins are pig intestines which are prepared as food. In the United States, chitterlings are a Southern culinary tradition sometimes called "soul food" cooking. Chitterlings are used in soups and stews or eaten deep fried and served with hot sauce for dipping.
Grilled Frogs
For the more adventurous amongst you. These little plump beauties are gathered up in big wicker baskets at the side of rice fields when the rice harvests take place. With the development of fast-growing rice, combined with perfect weather, this can be up to 3 times a year. They are also farmed up in the mountains as part of the Royal Food Project which encourages hill tribe farmers to turn to sustainable and legal crops rather than Opium Poppies. It is fantastically successful with Royal Project shops springing up all over the place selling things like local Buffalo Milk Mozzarella Cheese and Wood Smoked Trout Fillets. In fact, Thailand is rapidly becoming a modern foodie nation.
The frogs are cooked here in numerous ways; in curries, roasted, grilled, fried and deep fried. The most common method that you will come across in most markets is grilled. The frogs are boned and splayed on a bamboo fork which is then slow roasted in situ in the market. 20 Baht a pop and very tasty too.
Slow Roast Duck
This is a classic. The whole duck is slowly roasted at a low heat in an enclosed glass cabinet which keeps the juices in and stops it drying out. In effect, it is a classic American barbecue. It is served sliced in little containers for about 50 Baht a potion. You can buy freshly steamed jasmine rice from the stall next door and eat them together there and then in the market and taste a little bit of heaven.
Pork Rice Porridge
Locally this is called Jot, although you don't really pronounce the "t", it just gives us something to aim for. It is the poor man's staple food and available at the market almost all the time every day of the year. It is nothing more than a creamy porridge made from milled rice and flavored with chopped coriander, spring onions and whatever ground meat you have to hand.
In case, you cannot write the thesis on the weird foods on your own, you can seek research paper service such as PapersOwl from professionals to complete any paper work. However, if you are a food lover, it is easy to find weird foods and recipes around the world. Please let me know which food have you tasted so far and what's the next?