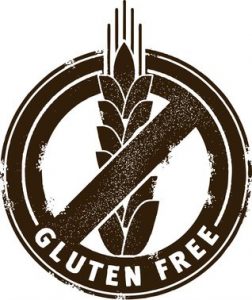 As a country we spend the majority of our time earning money and even though most of us work hard to keep our heads above water, paying bills, rent or mortgages we need something to look forward to – a holiday! Just some time to get away from the daily grind of hard work and relax, but even then, not many of us can afford to go five star luxury in the Caribbean and need to holiday on a budget.
There are many ways that traveling on a budget can be made easy. Just by paying attention and researching the prices of where you stay, how you get there, where and what you eat and not to be too frivolous on souvenirs, you can have a fabulous holiday full of excitement and adventure in exotic destinations without it costing the earth. But what happens if you can't eat gluten?
A lot of coeliac sufferers are afraid of travel, just because of the idea of not knowing what is safe to eat in a foreign country; not knowing how to explain you are a coeliac in a different language, or even if you speak the language how readily accessible are gluten free foods? These fears can put you off travelling abroad and even within the UK it can be daunting – knowing the language and familiar supermarket chains are all around you but what happens if they don't stock gluten free foods in stores near to where you are?
There is one simple answer to all of these questions, research before you go or even on the go. The internet is so accessible these days even from your mobile and there are many ways of finding gluten free foods on a budget whether you decide to go self-catering or eat out at a restaurant every night. Check out Gluten Free Roads online, here you can search for gluten free stores, supermarkets and restaurants that are close to where ever you are staying across the world.
If you're self- catering you can find local supermarkets and stores that can supply you with breads, pastries and pastas to fill your holiday home, apartment or caravan with. There are also fabulous gluten free recipes if you're a bit handy in the kitchen and feel like treating yourself to a pizza or cake whilst away, just shop for your ingredients at the local gluten free store!
Don't fancy cooking because you're on holiday? Then don't! Alongside finding gluten free supermarkets there are an abundance of restaurants, hotels and B&Bs that offer gluten free alternatives across the world – enjoy Italian, Indian and more! Reviews online should also help put your mind at rest to whether the restaurant you choose is reputable.
There is no doubt about it, if you want gluten free foods on holiday you won't go hungry, if you do your research and prepare before you go your holiday can be worry free and enjoyable!