Game of Thrones has come to an end, but the very real destinations that have benefitted from its spotlight will not lose their hype any time soon. With producers and George Martin himself promising a number of spinoffs, the show's fans have every reason to continue fueling the franchise and filling their lives with all the memories and memorabilia they want.
A world of merchandise
Judging by the range of merch still being produced, from jewellery inspired by the heroines of Westeros to Adidas sneakers boasting "Night's Watch" colors, dragon scale accents and GoT insoles, the retail and fashion industries share fans' faith in the franchise's continued existence and popularity.
Whole countries are thankful for HBO's phenomenon of a show. The excitement surrounding this game of treats is felt by businesses adding to the pool of themed goods, as well as consumers, who get to indulge in special items or bonuses, like the 15-payline Betway casino online slot game offering free spins, multipliers or seals depending on which of the four major houses you choose: Baratheon, Lannister, Stark or Targaryen. Tourism, though, may have profited the most, eagerly welcoming the more adventurous fans of the show.
In 2014, for example, two weeks into filming a few scenes for season five, Spain's tourism surged by 15%, Vox reports. Iceland, Croatia, Ireland, Malta and Morocco, already popular with holidaymakers, have enjoyed their own flocks of tourists. Even people with no interest in the series have found themselves carried away by GoT tours, but also impressed by the effort HBO has made in maintaining the show's high entertainment value and multicultural allure. Below are some tips on getting the most out of four real destinations that brought Westeros to life.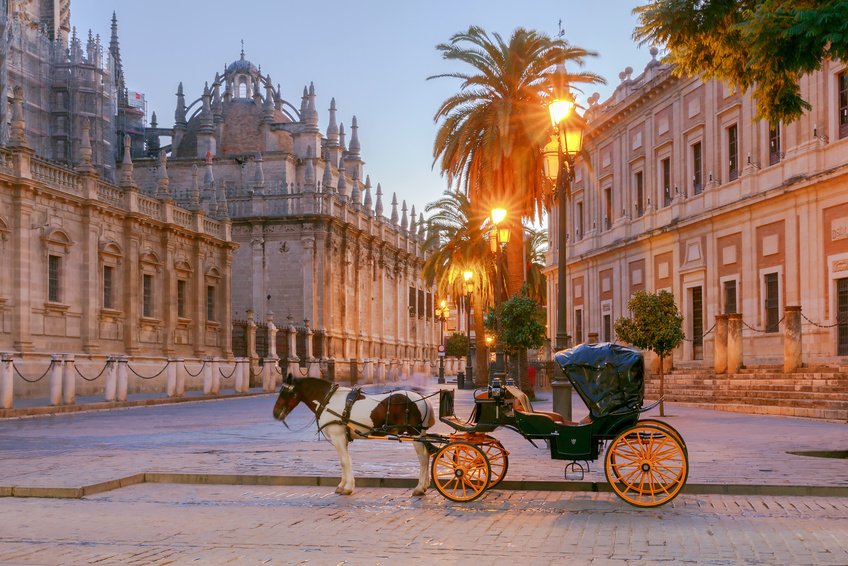 Seville, Spain
The Alcázar Palace, one of the best-known attractions of this Andalusian town, became the set for the Royal Palace of Dorne. Architecture really is Seville's defining beauty, also to be found at the Plaza de España, Torre del Oro and the Cathedral. This traveler's advice is to simply walk with a bottle of water and, perhaps, a translator app in hand, not to mention all senses wide open, in order to fully experience the historic little town's culinary and artistic charm. There is more than flamenco dancing, carriage rides and traditional dishes to be discovered by the leisurely and discerning tourist.
Glens of Antrim, Northern Ireland
This country is the show's primary filming location, so there are several GoT destinations to choose from. The Glens is one, which served as the representation of the Dothraki Sea. While beautiful trails and beaches are the main attractions here, there is alternative fun to be had in the form of haunted or fairy homes, frequent festivals, and the beech maze at Carnfunnock Country Park. The Guardian's account of Northern Ireland's tourism revenue of £30 million ($39 million) per year since the fantasy series started demonstrates once again its booming influence. Fans from across the globe continue to visit the forests and valleys of their dreams, even to use them as backdrops for marriage proposals. Amusement is clearly not in short supply.
Dubrovnik, Croatia
Otherwise known by GoT fans as King's Landing, the reason why this typically bustling UNESCO World Heritage Site has been close to bursting with tourists the last couple of years is obvious. 5-star hotels with views of the sunsets is the cherry on what can be done in 24 hours in Dubrovnik. Nature can be admired as much as the city's medieval architecture. There is inspiration to be found up Mount Srdj and down picturesque streets on the way to a delicious breather or an educational visit to the Dominican monastery and the War Photo Gallery. No fantastical expectations are necessary to have a wonderful time in this historic destination.
Vatnajokull National Park, Iceland
As the show's main setting for scenes Beyond the Wall, this location is for the snow lovers, those who prefer trekking to urban sightseeing. No White Walkers have been sighted, but many celebrities have, since it is a popular filming location for blockbusters, such as Batman Begins (2005) and Interstellar (2014). In terms of tourism, 1.8 million visitors to Iceland were counted in 2016, 40% higher than the year before, most seduced by GoT. Vatnajokull offers a variety of tours, including glacier hiking and boat rides, but there are also plenty of venues to enjoy good food, entertainment and relaxation. Pack for extra warmth, though. Winter is always here.
If there is any lesson to be learnt, it is that the beauty of each of these places was there long before Game of Thrones even appeared in George Martin's mind. The series has simply become an incentive for people to travel beyond their TV or computer screens, a marketing goldmine for a number of countries. Even though group tours are still a convenient option for targeted visits to GoT sets, it is actually more rewarding, not to mention cheaper, to go it alone. Explore the nooks and crannies of extraordinary cities like Arya would. Prove your Jon Snow bravery by conquering a glacier. The magic of fantasy lies less in imagination and more in its power to excite its audience into action.