Argentina is undoubtedly beautiful. From raw, rugged plains to icy mountains, this stretch of South America is heaven for nature lovers. For those who prefer some creature comforts, there are still some less-rural options; you can find yourself tucked up by the fire in a log cabin or wandering around the stunning town of Mendoza. Let us walk you through some of the must-see places in this breathtaking country.
Visit Cholila
Cholila is a small and fairly isolated village, with a certain raffish charm to it. The buildings are weather-beaten, and if you're looking for a true picture of rural life, then this town is a great place to start. Just a few miles north of the village is an attraction that really is worth a visit. Make the journey and take a look around the ranch that Butch Cassidy and the Sundance Kid once bought; you can even visit Cassidy's log cabin. A few herds of animals still roam the grounds here, so be sure to wish the sheep a good morning (one of the strangest superstitions Argentinians have is that it's said to bring you good monetary fortune). The place is very much untouched, and it is so easy to get swept away in the atmosphere that you'll be dreaming of outlaws for weeks after.
Visit Estancia Los Potreros
Many companies offer horse riding holidays in Argentina. After all, horse riding and beef are probably what the country is most famous for! Some companies promise a lot but deliver very little; however, Los Potreros is truly a slice of paradise. Of course, for horseback riders this holiday destination is a dream come true, and if you have dreams of riding like a gaucho but have never sat on a horse in your life, the owners will carefully choose a sensible horse for you and send you on your way.
If you'd rather keep both feet firmly on the ground, then you will by no means be left bored. The ranch is enormous, and guests are free to explore. Follow endless walking trails, catch sight of the native birds and, most importantly, eat and drink the most delicious homemade produce. Lunches and dinners are eaten at a huge table, with all of the guests enjoying a variety of dishes to share. Experience traditional Argentine barbecue, fresh bread and a plethora of delicious homegrown vegetables and beef. The ranch even produces its own wine.
The herd of horses here is more than 130 strong, and the owners know the personality of each one. From the original Criollo horses (which are sure-footed and tough) to the agile polo ponies (which more adept riders will be keen to play Gaucho games on), there's a horse to suit everyone. After a day of riding, you'll be eager to get back to your room. The rooms here are simple and furnished with wood-burning stoves and crisp bed linen—all you'll need for a perfect night's sleep.
Take in Mendoza
Mendoza is a city of around a million inhabitants, right in the middle of wine country. The town itself is laidback and beautiful, so take your time to explore it slowly. Beautiful plazas with fountains and sunlit trees, a vibrant cafe culture, and some really great restaurants make Mendoza a city that's definitely worth visiting. Try a Malbec during your stay and, if your budget allows, drink it with some grass-fed Argentinian beef. You will not be disappointed.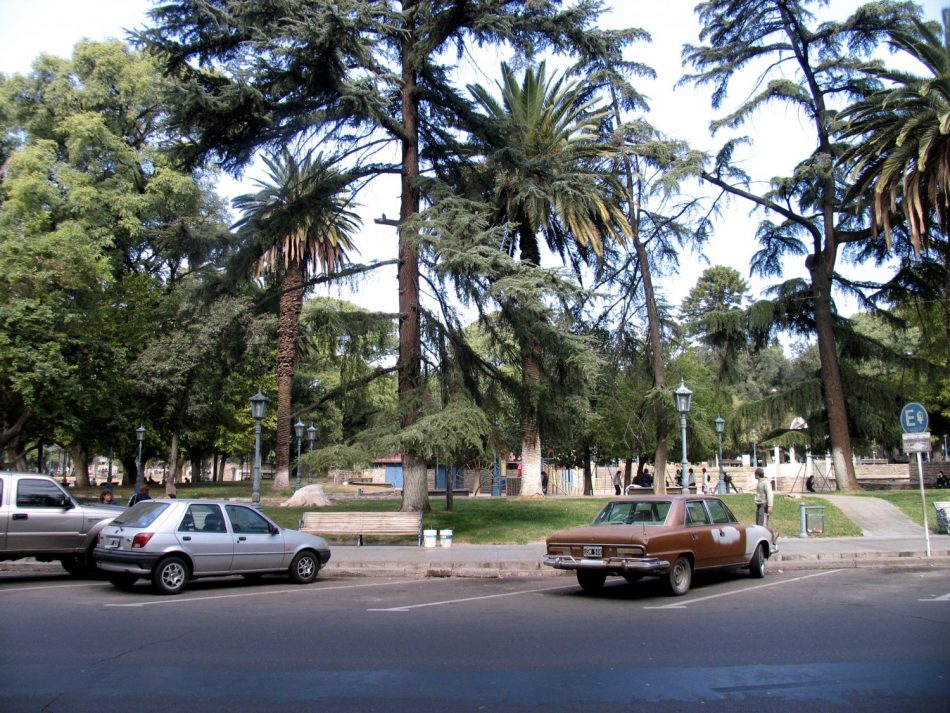 Just a couple of hours drive from Mendoza is Mt. Aconcagua, the tallest mountain in the Western and Southern hemispheres, reaching a peak of 6960.8 metres. It is situated in a huge national park, where you can enjoy hiking trails that range from a couple of hours up to eighteen days, taking you right to the top of the mountain. Whilst seeing the national park from the top of the mountain is an experience like no other, it's important to remember that the mountain is still jaw-dropping when viewed from the ground!