Long road trips with the family can be truly amazing. Sure, flying these days is fairly affordable, piratical, safe, and will get you there in half the time, but they just do provide the time and scenic views that a road trip does. While locked in the car or truck with the family, you will be able to share stories while taking in the countryside. However, it doesn't matter how exciting the stories or how pretty the sights are, there will come a time when that monotonous kicks in. And, when it does everyone is going to be at each other throats. With the following strategies and information, you can avoid the tedium so you can get more from your trip.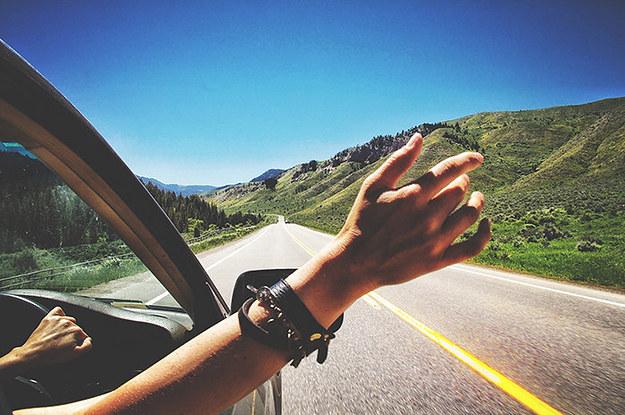 The License Plate Game
A fun and unique way to pass the time in the car is by taking advantage of the License Plate game. This is not only a fun and exciting game, but it is somewhat educational. It will help kids recognize the state's license plates. Basically, the game is played by trying to safely spot license plates. When a player correctly calls out the right state associated with that license plate he or she will write down that state on a piece of paper. At the end of the game, the player with the most states will win. You can grant him or her the privilege of choosing where to stop for lunch or dinner.
Phones And Tablets
In today's times, it is probably easy for anyone to guess that phones and tablets were going to be on the list. Everyone uses these devices on a daily basis to pass time, so why wouldn't the use them on a long car trip? Of course, they would, but you need to know that you can even make your tablet or phone time more exciting by taking advantage of poker online. There are tons of Wi-Fi hotspots out there can you can connect to them right from the road. Once connected, you can hop online to your favorite casino and engage in some competitive and exciting poker.
Create Travel Journals
Travel journals are not only a great way to pass time, but they create life long memories that can be shared over and over. Simply, give your child a blank notebook with blank paper inside, markers, scissors, and glue. You can have them draw pictures or write down notes about the most exciting things that they see in each state or city. You can even pick up cheap little magazines or newspapers during your stops and let the kids cut out local stories or sights and post them throughout their journal.
The Scavenger Hunt
The scavenger hunt can be a bit more intricate games as it will take some time, careful planning, and accurate mapping. You will want to go online before the trip and search for landmarks or other attractions that stick out along your chosen root. Write down little quips on a piece of paper that semi describes the attraction. Throughout the trip try to get the children to associate the right attractions with the right clues.