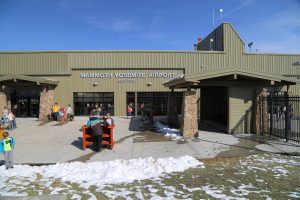 Taking a few days from work and school is healthy for the family during the long winter season. Not only do you get to unwind but also bond over some winter activities instead of sleeping. Ski vacations are trendy nowadays, especially among parents who want to introduce their kids to nature's best. Like everything in life, preparation is vital. Here are some great tips for planning a winter vacation with kids.
1. Book early
Going for a trip with kids should not be a last-minute decision. If you want to have a relaxed time, start making plans and bookings early enough. Accommodations and flights tend to get overbooked between December and March, so you should book well in advance. Choose your travel destination and check what they have to offer in terms of activities. This will help you to know what you should pack.
2. Have a schedule
Kids thrive on structure, and it helps them move from one place to another. If you don't make plans of how you will spend the vacation, you risk spending most of the time in your rooms sleeping. Make a list of activities that are available in your destination and ask the kids to choose which one they want. Every day when you wake up, you have activities set aside for the days, so there is no idle time. You can spend evenings storytelling besides the fire and roasting marshmallows. Plan for outdoor sports such as heli-skiing Alaska and then unwind with some indoor relaxing activities like dining and spa therapy.
3. Have travel insurance
God forbid an accident happens when you are enjoying heli-skiing, or a child gets sick. Sometimes, you may even lose your luggage at the airport or the hotel. Travel insurance will take the stress away from any of these incidents even if your credit card will cover some of them. It would be unfortunate if you lost your investment because of something that travel insurance can take care of.
4. Avoid high season
The high season is characterized by a lot of people going on vacation. This means that the prices of flights and hotels will also go up. If you have kids, you want them to enjoy some winter activities without pushing through a thousand people. Discuss with the teacher to get some time off even during a weekday so you can go when there are not so many people.
5. Pack smart
While it's important to pack warm clothes, you don't want to have 15 suitcases following you, especially when travelling with kids. You should only pack what is necessary and get some outfits you can recycle. For example, pack warm t-shirts and recycle the jackets and shoes. Make sure you carry something for the head as well and even some gloves because it can get pretty cold.
The memories you will make as you partake in skiing, snowboarding, and all those sports will last you a lifetime. Make sure you have an excellent camera to capture the moments as they unfold. But above all, enjoy the outdoors as much as possible and keep warm.