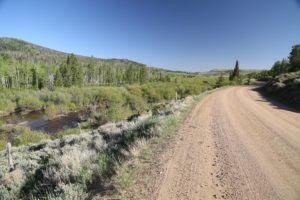 When I started my travel site in 1996, there were very few independent online travel focused websites. Like many others (especially those beginning blogs), my site began as a personal journal – a place to compile notes from various trips with tips and tricks to help other travels avoid mistakes that I made on my own travels.
Over the years I've retained this focus – but the site has also morphed into more of a travel community with writers contributing their own stories and photographs. I've also branched out into doing freelance work – both for print and online. There are ways to become a freelance writer – creating your own schedule, work from anywhere and create content that others pay you for.
For me, the freedom of this lifestyle is one the most appealing aspects of this type of work. As I write this I am on an epic road trip across the United States. This type of trip is very self-contained – before I left my home base I stocked up on lots of food and water – (primarily non perishables).
The back seats of my car go down – I travel with a massage type mattress which is easily unfurled nightly. And I travel with a pillow and a down sleeping bag. Being able to sleep in my car comfortably has major advantages. I don't have to spend time setting up 'camp' including a tent and I am not at the mercy of the weather. And furthermore, this type of travel is highly flexible – being able to sleep where I park for the night.
Some of the highlights from this trip so far have included the Ice Cave in New Mexico (a natural ice 'lake' that persists year round despite the cave being open to the outside air), Arches National Park (a visit full of 'wow' moments), the drive from Durango to Ouray, Colorado, and several relaxing days swimming in the Missouri River in South Dakota.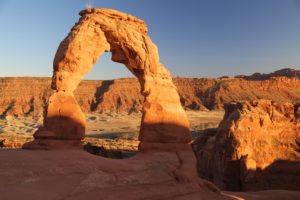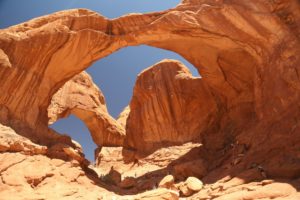 On these types of trips, I spend some of my 'downtime' writing content for various publishers including for my own site – usually in the evenings. I turn my mobile phone into a hot-spot and then connect my laptop. This type of work ensures that I am still earning income even when I am traveling.
I also earn income from other freelance work including working with various brands and advertisers (mostly in the travel space). They hire me to create content – both written, photography and sometimes video. If the work involves a partnership with a tourism board – travel to their destination is often part of the contract.
And I do some ongoing social media work for several clients – primarily in the travel space. Do you have a similar freelance career, or are you thinking about pursuing this type of lifestyle? I'm happy to provide additional suggestions or insights from my years of this type of work.