From the comfort of our homes modern day travellers can access the world. With air travel, land travel, tours and cruises literally at our fingertips as we Google our destination of choice, it's logical that the travel agency has also moved online. Not only can we fly and travel to more places than ever before, we can go online and see where we are going before we even get there. Our footprints have been left behind in more places than any generation before us and the sharing of experiences by means of blogs and travel writers is of such a volume that you can find out anything you need to know about any destination.
Emerging from this cluster of modern travellers is the Free Independent Traveller ("FIT"). FIT travel refers to an individual or group wanting independent travel, domestic or international, that does not involve a package tour. The new modern traveller is independent; time restricted and not inclined to seek the organised comfort of the traditional group tour. These travellers are tech savvy, cloud savvy and if they want answers, they will find it online. It is no surprise that high up on the list of essential items to pack for today's traveller is the iPad giving purpose and need for online travel agencies.
The travel industry's evolution is not dissimilar. The industry went through a period of true independence with travellers booking everything themselves. However many found the quality and service of what they purchased online wasn't matching the reality and online reviews were often not accurate. With no recourse, travellers have moved back to Travel Agencies but not in the traditional sense. Online Travel Agencies are now recognised as the new way to book a holiday. Travellers have put the hassle of booking back onto the Travel Agency and are reaping the benefits of doing it all online. Some of these benefits include:
Time & Convenience:
The obvious benefit of booking with an online travel agency is the time saved in visiting a travel agency store. Queries can be sent online and be very specific as to the traveller's requirements. The online agency can make sure you get the right booking for you without you having to sift through various websites and doing the bookings yourself. Travellers recognise it really is a lot more convenient to have an expert travel consultant organise their holiday than themselves.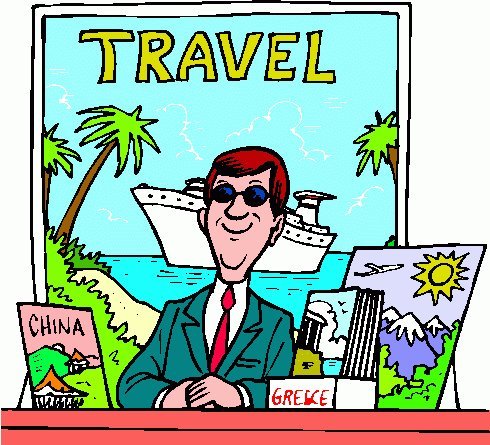 Freedom in Your Itinerary:
The modern traveller has short lunch breaks, holiday leave during certain periods and often specific departure and return dates. FIT travel, means tailor made itineraries allow for flexible departure and return dates to fit with the traveller's schedule not the tour schedule. Essentially travellers are looking for freedom in their itinerary. Agencies need to recognise not every traveller is the same and each group have their own dynamics. The focus is on Free Independent Travelling – your trip of a lifetime and your itinerary, your budget and who you want to go with. You can get all this with the security of it being arranged by an online Travel Agency. More often than not, itineraries are put together for individuals, couples and groups in a completely different State from all over the country without having to meet once.
Comparisons:
Online travel allows the modern day traveller to compare prices for flights, tours and itineraries without having to leave the comfort of your couch, or hammock! However it takes time to sift through these websites to check you are getting the best deal. An online travel agency has access to agency rates that may be cheaper than that on websites. They can do all the work and make it easier for you to make decisions. There are also airlines and hotels that only deal with Travel Agencies so you may not end up with the best deal if you book yourself.
Foreign Countries:
Travel agencies, whether online or not, take the hassle out of booking in countries with a foreign language, especially if you have never been there before. Online travel agencies still have consultants that are experts in their field, contacts and knowledge of suitably rated and reviewed tourism accommodation, excursions and tours. They have knowledge of your destination and tips you often can't get by booking yourself. Many hotels and excursions have their own websites and of course will only provide you with a favourable description in order to sell to you.
The Right Fit:
While we can find everything online, there is no portal that allows you to see everything at once. Travel agencies are still the best option when planning the best flight, accommodation, tour or excursion. Travel agencies have access to multi airlines and accommodation, can tailor make your journey with the best suited flights having regard to timing, cost and airline. If budget is a concern, you may start your air journey with one airline and return on another!
Someone to Call:
While we all hope that your holiday will run smoothly, the reality is that sometimes it doesn't. If you have booked with a Travel Agency, they will work with you to resolve it. Booking independently via an online website gives you no one to back you up. Most travel agencies will generally have knowledge of and a relationship with the supplier before making bookings.
Article courtesy of Travel Just 4U, and Australia Travel Agency that specializes in tailored tours of Latin América.