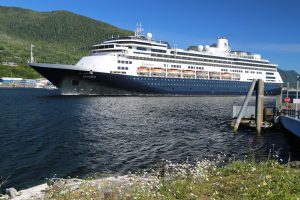 I've been on a number of cruises over the years from a wine-centric river cruise in Bordeaux France, to an adventure cruise in Antarctica to a more relaxing tropical cruise in the Caribbean. However one cruise that has eluded me to date is a cruise around the world.
I remember as a young child visiting with my grandparents at one of our local ports – just before they were set to embark around the world on a several month trip of a lifetime, world cruise. I remember the excitement I felt as a child going on board and exploring what seemed like (to a child my age at the time) the world's biggest ship.
There is a certain freedom from stepping on board a cruise ship – knowing that you aren't responsible for logistics which often can be a huge worry, hassle, eats into travel times and certainly is costly, worrying about where your next hotel room will be and not having to decide where to eat. Popping into various ports with long haul transportation often done at night maximizes touring time. In addition, cruise ships often a variety of on board and off board experiences.
My cruise in the Caribbean was ideal in a part of the world that is ideally suited to travel by boat. We were in a different country or island almost every night.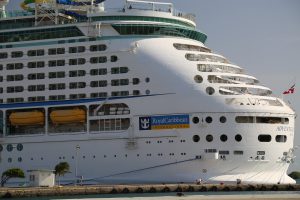 One of my favorite parts of cruising are the off board experiences – where several hour up to a day tours are arranged for passengers – providing quick glimpses of natural attractions and other experiences. Cruising in the past has given me a quick perspective of various countries – allowing me to decide which places I would like to revisit and which places I would avoid again.
If I do a round the world cruise someday it would be a serious cruise – lasting at least three to four months, one that would stop at ports around the world from Europe, the middle East, the South Pacific, Central and South America, North America and the Caribbean.
But of course if you do not have that amount of time to devote to a cruise – one can choose from a variety of much shorter cruises (even as short as several days). And these days there are so many niche cruises in the industry that one can really narrow the type of cruise based on one's interest. For example there are family friendly cruises, adventure, river, ciulinary, hisotry, sports, beach, river + trail and even shopping themed cruises.
Even if you don't think you would enjoy cruising – you might be surprised. Start with a cruise theme that appeals to you and start with a shorter cruise rather then a longer one.
You just might get the cruising bug 🙂