Holland America Line recently reached out to me to join them on their first Caribbean cruise of the season. For whatever reason, the Caribbean is one of the last parts of the world I have not spent much time in. That will change after this trip as I am taking much of October to explore some additional islands with my brother who is flying in from Verona Italy (where he lives).
I went on a River Cruise in Europe earlier this year but this will be my first experience on a larger ship. To find your ideal cruise with Holland America, click here
From Fort Lauderdale the cruise departs on it's way to stop at the ports of Grand Turk, Turks & Caicos; San Juan, Puerto Rico; Philipsburg, St. Maarten; and Half Moon Cay, (their own private Bahamian island). Some of the best beaches I've been to have been in the Maldives and parts of Micronesia. However I flew over some of these Caribbean islands on my way down to Trinidad and Tobago last year and remember being extremely impressed by the aquamarine waters and white sand beaches some 35,000 feet below our plane.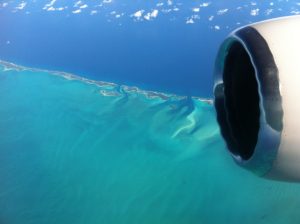 And then there is the vessel itself – or perhaps a floating city built for entertainment would be a more appropriate description! There are plenty of activities to keep one busy even if one does not go ashore – from a casino, to a number of pools, a spa, a sizable entertainment center, a show venue, gaming room, screening room, and an impressive looking fitness center.
From prior visits to ports in Puerto Rico and Bermuda – the immediate port area can become quite busy when the ships dock. Holland America offers a number of excursions including beach activities to beaches that look to be some distance from the most crowded areas. And plenty of snorkeling, SCUBA Diving, ATV excursions, hiking, other water activities…so much to chose from! Follow along using #HalAboard #HollandAmerica.
Holland America Line is also offering a chance to win a 7-Day cruise for two to either Europe, Caribbean, Alaska or Canada & New England! Enter the Choose Your Cruise" Sweepstakes here:
Photos below courtesy of Holland America Line