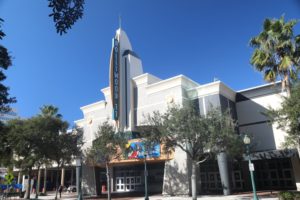 Orlando Is a city with unique theme parks, water parks, and a vacation point for many people in America. If you are travelling from abroad or hoping to visit Orlando soon, you have arrived at the right place!
Here we will discuss Orlando car rentals and give you a travel guide via road to Orlando and within.
If you are a visitor from abroad, you probably didn't bring your conveyance with you. It is quite understandable as taking your vehicle to another country is difficult as it Is. It can be expensive and get you in trouble on the road due to the number plate of your car not belonging to the state. Now, sure you can get an uber your way through the city, but that is not worth the hassle as it can get expensive the more you travel.
Orlando is home to the world's largest car rental market. If you are visiting Orlando, the best way to commute within the city is to get yourself a rented vehicle. The price of the car may vary depending on the type of car you need and how many people are travelling with you. So, Orlando car rentals also provide a driver with the rented vehicle as an included package.
If you are looking to visit places and you don't have a driver's licence, your best bet is to get a driver for yourself. You can rent a car for as cheap as ten dollars per day, excluding the driver's charges. Renting a car provides the visitor the flexibility of going anywhere in the city without waiting for a taxi to take you to places.
If you have just arrived from abroad at the airport, you can rent a vehicle at car rental in Orlando airport. There are many car rentals in Orlando airport that you can check-in before arriving at the airport.
Once you are in Orlando and have rented your car, you are set to go. There are multiple places you can visit in Orlando, but the most famous Walt Disney World still stands to be one of the 1st places to be seen by people when visiting Orlando.
These are two routes from Orlando International airport to Walt Disney World, one being route 417 and the other highway I-4. Try Avoiding I-4 as the distance between the airport and Disney World is always quite busy. 417 comes with cheap tolls.
To get on 417, follow the signs to the airport's south exit. Then just, simply stay on the 417 to exit 6 or 3, depending on where you are visiting or where your hotel is located.
The signs on the 417, or if you are using any kind of online map, will tell you which exit to take depending upon the theme park or resort hotel. Walt Disney World is almost 20 minutes from Orlando International Airport. When returning back to the airport, all you need to do is follow the signs for Osceola Parkway at Walt Disney World.
Once you are on the freeway, simply follow the signs for Route 417 in the direction of the airport. Don't follow signs for the airport at Walt Disney World, as they will lead you to I-4, which we want to avoid.
Other than Disney world, you can also visit Orlando's famous lakes to enjoy the beauty of nature at its finest. Since you would have your own car, you can easily commute to the city without any inconvenience whatsoever.