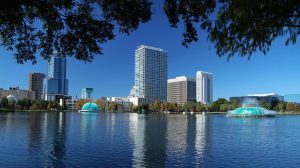 Orlando, Florida is one of the most popular tourist destinations for families in all the U.S. The lure of Walt Disney World® makes it an attractive option. Everyone should experience Walt Disney World® at least once in their life, right? Well, that may not be possible if you haven't saved up. Nothing about Orlando or Walt Disney World is cheap, so you'll need to get creative if you want to go.
When researching hotels around Walt Disney World you'll quickly notice that Disney owned hotels are nearest to the park. They are also usually the most expensive, but for good reason. Each hotel has a different theme for you to enjoy. For example, Disney's Animal Kingdom Lodge is basically a zoo with over 30 exotic species of African wildlife. Disney's Wilderness Lodge is themed after the great northwest with nature trails, pine forests and creeks. Many believe you can't have a true Disney experience without staying at a Disney owned hotel.
Enter timeshare resale rentals. If you're unfamiliar with timeshare, it is generally a piece of vacation time at a chosen resort. Disney's version of timeshare is called the Disney Vacation Club (DVC) and it operates on a points-based system. DVC members can use their points to stay at different resorts within Disney's network. This includes the resorts near the parks in Orlando.
The DVC exists to help save visitors money on future vacations to Disney. However, the savings are negligible if membership is purchased through Disney directly. A better way to purchase membership into the club is through a timeshare resale company. Timeshare resales are basically "used" versions of DVC memberships and can be obtained for up to 50% off Disney's prices.
What many don't know about timeshare is that they can be rented from an existing owner on the resale market as well. Existing DVC owners are sometimes unable to vacation one year and put their timeshares up for rent at significantly discounted prices. A great way to save money without committing to a timeshare purchase.
If you're vacationing to Disney with your family, the best way to save money on accommodation and have a great vacation is to rent a resale Disney timeshare. Most of these timeshares come equipped with private bedrooms for added privacy and kitchens to save money on dining out costs. Perfect for any family. Have fun!