Though Tasmania is a small island, it is packed with things to do, see, and experience. It is a must-see for any traveler or backpacker making their way through Australia. Named after an European explorer, "Tassie", as it's fondly known to locals, is the most mountainous state in Australia, and 40% of the island is National Forest. There are plenty of opportunities for sailing, kayaking, and hiking around the island. Tasmania is unique for its diverse flora and fauna; the Tasmanian Devil resides here, and while hiking you may stumble across a forest of native Huon Pines. Unfortunately, you no longer can see the Tasmanian Tiger, as the last member of the species died in the 1930s.
In order to get to Tasmania, you can fly in to Hobart on a cheap domestic flight, or journey on the "Spirit of Tasmania", which sails between Melbourne and Devonport, located in the northern part of Tasmania. From Devonport, you have easy access to the rest of the island. The easiest and most convenient way to get around Tasmania is by driving yourself.
The capital city, Hobart, is located on southeastern side of the island and is under three hours driving from Devonport. Hobart is a charming colonial town, with much to see and do. Salamanca Square, located in the city centre, is the most visited tourist attraction. There are also art museums, markets, and fine dining. Located not too far away from Hobart is Port Arthur, which hosts a historic colonial-era prison. The town is also a fine showcase of the European heritage of the area.
There are plenty of natural wonders located just a short drive from Hobart. One of the most popular is Mt. Wellington. The drive to the summit takes you through temperate rainforests and rock formations caused by glaciers, and ends in a fantastic panoramic view of the area.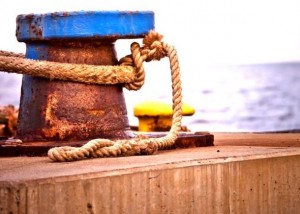 Throughout mid- and northern Tasmania are plenty of beautiful natural areas to explore. Cataract Gorge and Cradle Mountain are two of the most popular and well visited sites, and make excellent day trips. Trails take you along sweeping landscapes, impressive waterfalls, and through rich green forests. You can explore the area by horseback, or even arranging a helicopter ride over the impressive and rugged terrain. Other exciting ways to see the island include hang gliding and biking.
Up in the north, experience some breathtaking walks along the coastline. Along the Bay of Fire you'll find vivid orange granite rocks, pristine white beaches, and sparkling blue and green water. You can also swim, snorkel, and scuba dive off the coast.
In addition to the natural wonders of Tasmania, there are numerous locations for shopping, wine tasting, cheese sampling, and craft shops and markets. For accommodation, there is camping, quaint cottages, rustic farmstays, or even relaxing 5-star retreats.
In short, Tasmania is a small island bursting at the seams with things to offer. Whether backpacking or vacationing in style, there is something that will appeal to anyone, no matter their tastes or style.