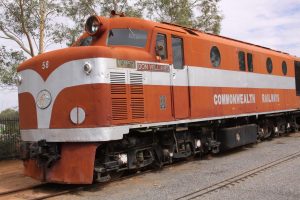 Tourists from across Australia and all around the world visit the southern state of Victoria every year. No matter what the season, the reason Victoria attracts so many adventure seekers and visitors is that the state is varied and has so much to offer.
Let's check out some things you should tick off your "traveller's to-do list" when in Victoria.
Breathtaking Steavenson Falls
Located on Falls Road in Marysville, Victoria, Steavenson Falls is a spectacular site with visitors having access up close and personal with this stunning waterfall in the state's hinterland.
The unusual thing about Steavenson Falls is that a lot of people don't seem to know about it. While it does get some visitors, it's never crowded like some other scenic spots are.
It's nature at its majestic best.
There is the main observation platform, as well as a staircase running down one side of the falls and along the raging river. In half an hour you can casually follow the trail and take in all the sights in and around the waterfall.
Another cool thing to note is you can even visit the falls at night, where spotlights illuminate the waterfall, making for a dazzling display, unlike anything you've ever seen before.
"Funfields" Is Fun for People of All Ages
Who doesn't love visiting an amusement/water park? Everyone can have fun in an environment like this.
One of the best hybrid theme parks in Victoria is Funfields, located just a short 40-minute drive north of Melbourne in Whittlesea.
If you don't fancy getting wet, then there are plenty of dry activities at the park to indulge your fun side.
Perfect for families or groups of friends to cool off on a hot summer's day, Funfields has both adrenalin rides as well as stuff for the more sedate.
A great thing about this amusement park is you can bring your own food along, and there's even a BBQ area to cook, with grassland to relax on and eat. Most fun parks force you to buy overpriced food and drinks once inside, but not so with Funfields.
It's a friendly place that really lives up to its name.
Melbourne's Flemington Racecourse
Why would you want to visit Flemington Racecourse?
For starters, it's one of Australia's oldest horse racing tracks and it's a really beautiful place to spend a day having some fun in the sun while the horses go round the picturesque course.
Flemington is also home to Melbourne Cup 2019, the most prestigious horse race on the Australian thoroughbred calendar. On the first Tuesday in November each year, the entire country comes to a standstill to watch the Melbourne Cup, a race that has been run annually for more than 150 years.
Flemington Racecourse also plays host to many other races meets throughout the year and is famous for its colourful array of flowers near the finish post.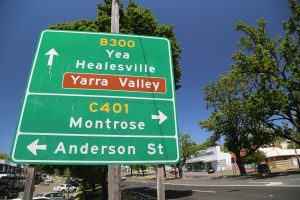 Diamond Valley Railway – The Best Train Ride In The World!
In Victoria, you can travel the cities by conventional train, while in the countryside there are a number of unique train rides you can take to soak up the scenery. The most unique one of all is the Diamond Valley Railway. What makes this train ride different is it's a miniature train that cruises through the stunning Yarra Valley area.
Passionate volunteers run the railway, taking care of the trains and ensuring visitors have the best time.
Although the train journey only spans a length of 2 kilometres, you'll be surprised by the diversity of the scenery along your journey. There are bridges and tunnels, small hills to climb and some stunning nature to observe.
Check Out the RAAF Museum
Located at the RAAF base in Williams, this museum offers a first-hand glimpse into the history of the Australian Air Force.
There are loads of interactive displays detailing flight procedures of some of the aircraft, allowing visitors to have a more hands-on and tactile experience, rather than simply being an observer.
Once again, it's passionate volunteers who staff this museum. They know all there is to know about Australian aviation history and will answer any questions you may have.
There is an incredible array of restored aircraft inside, as well as many other interesting artefacts related to aviation and flying.
The RAAF Museum is something people of all ages will enjoy.