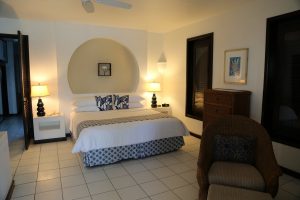 With summer just around the corner, are you pouring over the travel agencies' brochures? Holiday on your mind?
Offers on travel tickets! Discounts on hotel stays! Coupons on entire travel packages! These offers are so exciting that we don't feel like missing out on them. Well, to have a few options is always good. But too many choices can get overwhelming, too. The same could apply to hotel bookings. Although there are a great number of options to consider when picking the right hotel, any single wrong decision can ruin your entire holiday and would be unproductive as well if it is a corporate stay.
To help you get value for your money, while enjoying a great range of amenities that you expect and of course you want from a hotel to offer, here we got the following tips. Have a look at these tips and choose the right hotel.
Location
This is very crucial and is significant in order to have a delightful stay. Always make sure to look whether the hotel is located near your destination or the amenities that it offers are what you are looking for. Also, check if it's located in the heart of the city or in the suburbs. For example, if the hotel is located within the city, chances are that it could be expensive and it will of course, be noisier and busier. But remember, such hotels will give you a variety of local-tour services and you can very easily visit the local restaurants, too. The hotel stays in the suburbs have their own charm. It might be away from the hustle and bustle of the main city and might have an aesthetic ring to it. You need to know if that is what you are looking for during your vacation.
Discounts

Many of you might not know that you can get discounts on hotel bookings and accommodations, and might be paying in full. With emerging hotel booking apps and e-models, and start-ups offering huge discounts on hotels for the first-timers, finding one shouldn't be a tough job. Pick the best travel portal that offers promo codes and discount coupons for customers. For example, if you book a hotel using OYO coupons, you can get additional discounts on your hotel stay.
Read the online reviews
It all boils down to selecting the right hotel that best suits your purpose of stay. Pick a hotel based on the online ratings and reviews. However, if you are going on a family holiday and wouldn't mind spending on a good hotel, then you might look at a high star rated hotels which often are the expensive ones, too. But if it's the other way round and you do not want to spend more on your hotel stay, then you might look at budget friendly hotels.
Hidden costs
Beware of additional fees, perhaps the hidden fees that a lot of hotels add on for things that you are in an assumption that they would be covered as a part of your holiday package or included in the room tariff. Hotels often ask to pay for things like Wi Fi, high-speed internet connection, early-check in fee, additional personal fee, snack fee, mini bar, parking fee, spa gratuity, gym, housekeeping, etc. So find out about the hotel's fee structure.
Meal options
If you are looking for the best hotel to stay, probably you should consider checking into whether the hotel serves meals or not. If they do, check if breakfast, brunch or snacks offered do not cost you an extra penny, or do you have to pay for every meal? In fact, some hotels will exclude meals for some packages and in that case, if you have to eat out all the time, you might as well spend a little more and choose a hotel that includes meals in its room tariff. Also, for strict vegetarians, it might be a good tip to look for only the hotels that serve vegetarian meals.