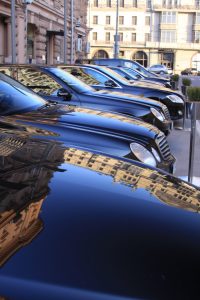 The 2018 World Cup in Russia will be a footballing extravaganza, with 32 nations battling to win the sport's most prestigious trophy.
The event offers people the chance to visit some of the world's most beautiful cities, including Moscow which will host the final on July 15.
Russia boasts a wealth of cultural and historical riches, and landscapes that have inspired artists and poets for generations.
Read on to find out more about the top four places to visit during the tournament.
Moscow
Russia's capital is one of the largest cities in the world. It is the main political, economic and cultural centre of the country and will host several matches during the tournament.
There are numerous different places of interest in the city including The Kremlin, the Bolshoi Theatre, A.S. Pushkin Fine Arts Museum and the Tretyakov Gallery.
The remains of the Soviet state are scattered all around the city. Monuments remember fallen heroes and victorious battles, while museums bring the past to life.
Check out these bonus code offers before embarking on your trip to boost your budget and go on to enjoy the delights of Red Square or some of the city's fine world-class restaurants.
St Petersburg
St Petersburg is defined by its design of large squares, straight streets, canals and rivers. There are also numerous gardens and parks worth visiting.
It is one of the most beautiful cities in the world and contains thousands of cultural heritage monuments.
Fountains are amongst the other famous attractions around St Petersburg, with the most spectacular being a delightful complex of fountains in Peterhof.
Nizhny Novgorod
There are over 600 historic, architectural and cultural monuments in Nizhny Novgorod including their very own Kremlin.
The two-kilometre brick fortress features 13 towers and includes the beautiful Cathedral of Archangel which was rebuilt during the 17th century.
Head to the Narodnogo Edinstva Square near the Volga River and you will find a monument to Minin and Pozharsky – a smaller version of the memorial standing on Red Square in Moscow.
Sochi
Sochi will be forever linked with the Russian doping scandal that marred the 2014 Winter Olympics held there, but it remains a stunning destination.
There are also a wide variety of museums including Stalin's Summer Residence, while the Sochi State Circus is also based in the city.
Tourism is Sochi's main industry, offering visitors plenty of stylish restaurants, bars, water attractions and entertainment centres.